Animal charities have criticized officials in Switzerland who allowed three suspected smugglers to return home with a "slap on the wrist" after being caught with the country's record haul of illegal ivory.
The trio were travelling from the ivory hot spot of Dar es Salaam, Tanzania, to Beijing, China, via Zurich airport where inspectors found the cache stashed in eight suitcases last week. The 600 pounds of ivory had an estimated black-market value of around $400,000, according to Swiss officials.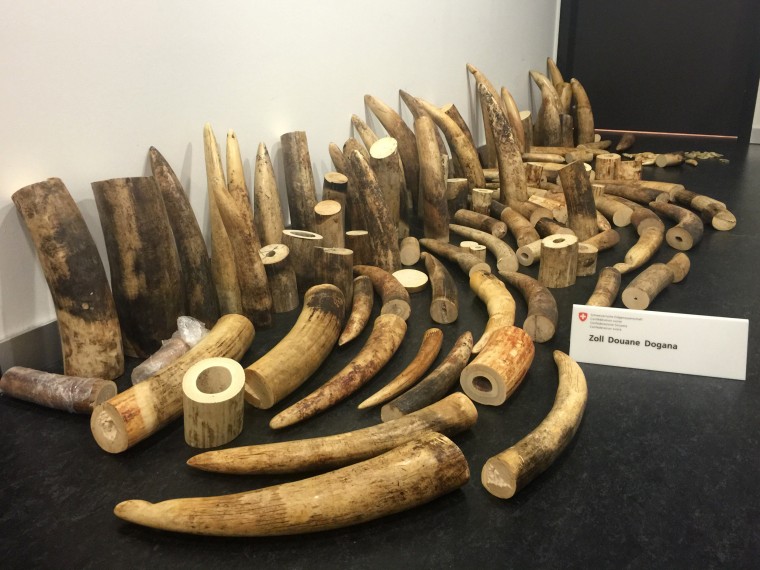 If convicted in Switzerland, they could have faced up to three years in prison and fines of more than $1 million.
But Swiss customs official Heinz Widmer told NBC News that the suspected couriers had been released from custody after having their cache confiscated as a fine. He said charges could be handed down by Chinese authorities.
"We believe that the men are simple couriers," he added.
The decision to allow them to return to China was described as "astounding" by the International Fund for Animal Welfare (IFAW).
"If you don't punish people they will do it time and time again"
"Given that that Convention of International Trade in Endangered Species (CITES) is based in Geneva it is even more astounding and hypocritical," said Grace Ge Gabriel, the charity's Asia regional director.
Switzerland is also the home of the World Wildlife Fund's International Secretariat.
"We constantly criticize countries in Africa for giving very lenient penalties to smugglers but now in a developed country they have basically been given a slap on the wrist for smuggling an enormous amount of ivory," Ge Gabriel added.
Resson Kantai, of Kenya-based Save the Elephants, said it was "disheartening" for global campaigners involved in the protection of the creatures.
"I'd ask what sort of message they are sending to the men they have caught," she said. "For me it is a terrible message. If you don't punish people they will do it time and time again."
She noted that anti-poaching and smuggling laws had been toughened in Kenya, where ivory traders were recently jailed and fined the maximum $300,000.
"We can't afford for people to be getting away with this crime anywhere else in the world," Kantai said.
She added that Tanzania has emerged as the epicenter of Africa's elephant poaching crisis in recent years. Figures released by the country's government in June revealed it had lost 60 percent of its elephants in just five years.
Between 2009 and 2014, the country's elephant population fell from 109,051 to 43,330.
Steven Broad, executive director of wildlife trade monitor Traffic, said those numbers were "catastrophic."
"It is incredible that poaching on such an industrial scale has not been identified and addressed before now," he added.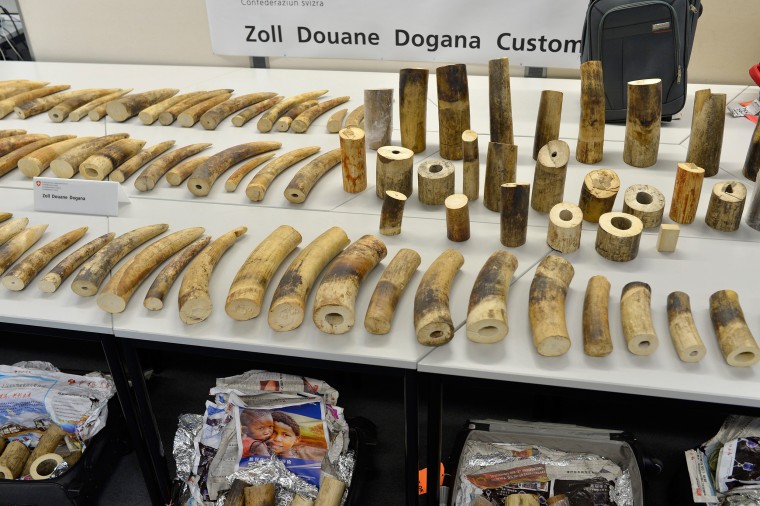 Traffic said that almost 50 tons of poached ivory has reached the international black market from Tanzania since 2009, making it Africa's largest source of the product.
One the problems facing those trying to prevent the illegal wildlife trade is that "internationally judicial processes aren't strong enough," according to Dan Bucknell, executive director of British charity Tusk, whose patron is Prince William.
He said it was "extraordinarily peculiar" that Swiss authorities had handed the suspected smugglers back to China and that it was "hard to imagine that the poachers will get due justice."
That was echoed by IFAW's Ge Gabriel, who said that although Chinese authorities had recently clamped down on the ivory trade, the three were unlikely to be punished.
"Chinese authorities could easily use the fine they were given in Switzerland as an excuse for no more punishment," she said.
Switzerland's Federal Food Safety and Veterinary Office is still examining the case, in conjunction with Chinese authorities.
A diplomatic source told China's state-run Xinhua news agency that the suspected smugglers should "expect to face severe legal punishment."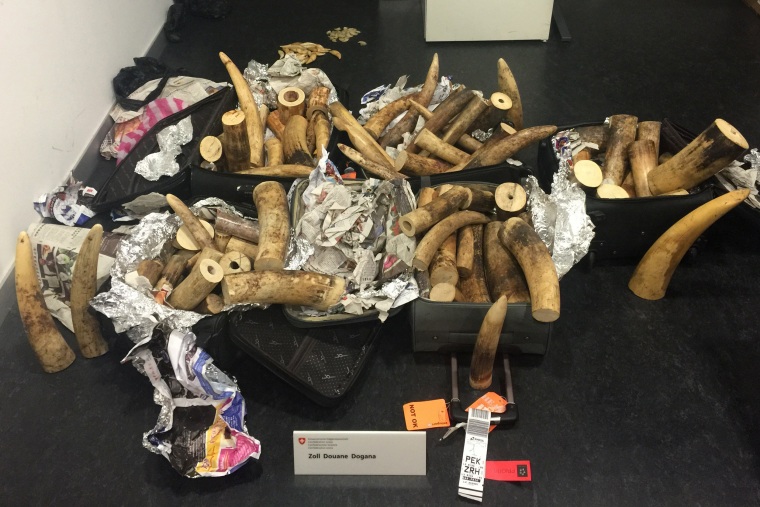 Chinese law allows for a life sentence for trading in illegal wildlife, Xinhua said. The source did not elaborate on where and when the men would face trial or give further details of the case.
NBC News was not able to reach Chinese officials to comment on the case.
Bruno Mainini, deputy head of CITES in Switzerland, told NBC News it was rare that ivory was smuggled via Switzerland. Direct flights between Africa and Asia were usually used by smugglers or large shipments were sent by sea, he explained.
The Chinese trio had been questioned about the source and the final destination of the ivory haul, Mainini said, adding that all the information they had gleaned had been passed on to the relevant countries.
Besides, the decision to prosecute cases depended partly on the amount each person was responsible for, he said.
"You don't have 260 kilograms [573 pounds] but you have maybe 90 kilograms [198 pounds] per person so that's the same if you arrest people carrying drugs…. Not all three people go to prison for the same time. It really depends on the circumstances," Mainini said.
"It isn't true that we did nothing," he added.