A former British prime minister was accused of sex abuse involving children in the 1990s, the country's police watchdog revealed on Monday.
The Independent Police Complaints Commission said it was investigating Wiltshire Police force's handling of claims against Edward Heath. Heath — who died in 2005 — was never prosecuted.
The IPCC said in a statement that it was looking into allegations that a criminal prosecution was not pursued and whether Wiltshire Police "took any steps to investigate" claims against Heath. A retired senior officer made both allegations, it added.
The watchdog said it was investigating whether a criminal prosecution was dropped against a person who threatened to make claims Heath "may have been involved in offences concerning children." It also said it was looking into whether that individuals' claims against Heath were ever investigated.
Wiltshire Police said it had referred itself to the IPCC and that it was seeking to identify any witnesses or victims who support the allegations of child sex abuse.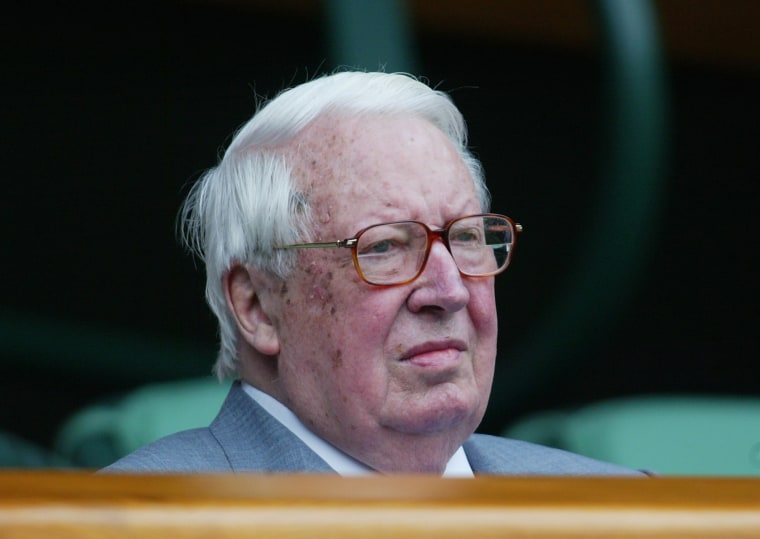 "We take all reports of child abuse, either current or that occurred in the past very seriously," the force said in a statement. "Some people may never have spoken out about the abuse they have suffered but we would urge them to please contact us and to not suffer in silence."
Related: Pedophiles in Parliament? U.K. Pledges to Investigate
The Sir Edward Heath Charitable Foundation said it would cooperate fully with police in their enquiries.
"We welcome the investigation by Wiltshire Police which we wholeheartedly believe will clear Sir Edward's name," the foundation said in a statement.
Heath was elected leader of the Conservative Party in 1965 and served as prime minister between 1970 to 1974. A vocal critic of Margaret Thatcher, he remained in the House of Commons until 2001.
Britain is still reeling from a series of sex scandals involving high-profile celebrities and politicians sparked by decades-old claims made against late BBC entertainer Jimmy Savile, who is alleged to have abused corpses and hospital patients.