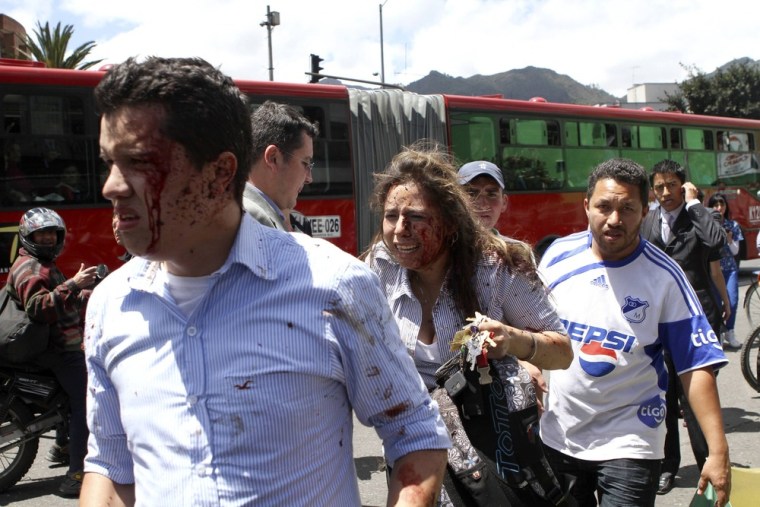 Ian Johnston writes on msnbc.com's World News blog that 19 were injured in the blast in Bogota:
President Juan Manuel Santos condemned the attack. "This government will not be put off course by these terrorist attacks," he said, according to Reuters. "This was an attack against former minister Fernando Londoño." 
The TV images showed Londoño being escorted, walking but stunned, from the SUV in a suit and tie with blood stains on part of his chest. One of his bodyguards was holding a gun.
"Fortunately, Dr. Londono is stable. He's in the hospital," Santos said, The Associated Press reported.
•Sign up for the msnbc.com Photos Newsletter