KABUL, Afghanistan – Two trucks loaded with more than 3 tons of explosives were intercepted Tuesday on a highway heading to the Afghan capital Kabul, security officials said.
The explosives were in 60 bags hidden under construction materials loaded onto the flatbed trucks in Logar province, according to a statement from the National Directorate of Security (NDS), Afghanistan's intelligence service.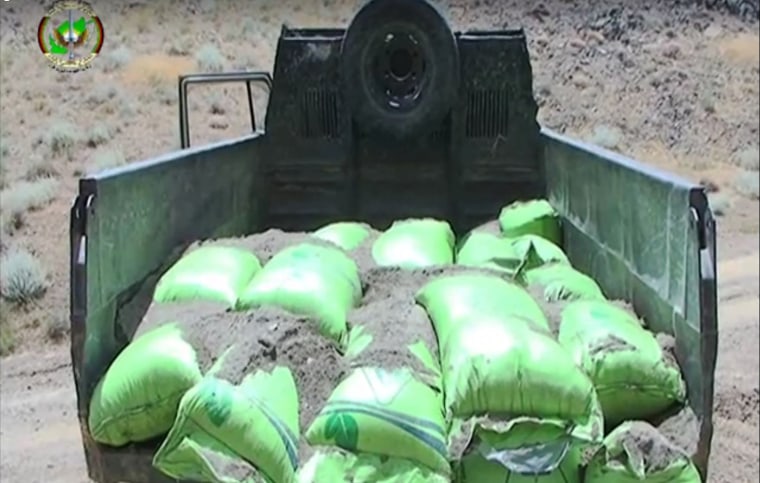 The agency did not specify what kind of the explosives were hidden in the trucks.
Four Taliban members were captured transporting the material, the statement added.
The attackers were plotting a strike on the capital in the week leading to Eid, one of the biggest Muslim holidays that marks the end of a month of fasting, the NDS said without elaborating.
Related: Afghan Hospital Labors Under Weight of War
Insurgent attacks against both security forces and civilians have escalated across the country as part of the Taliban's warm-weather offensive.