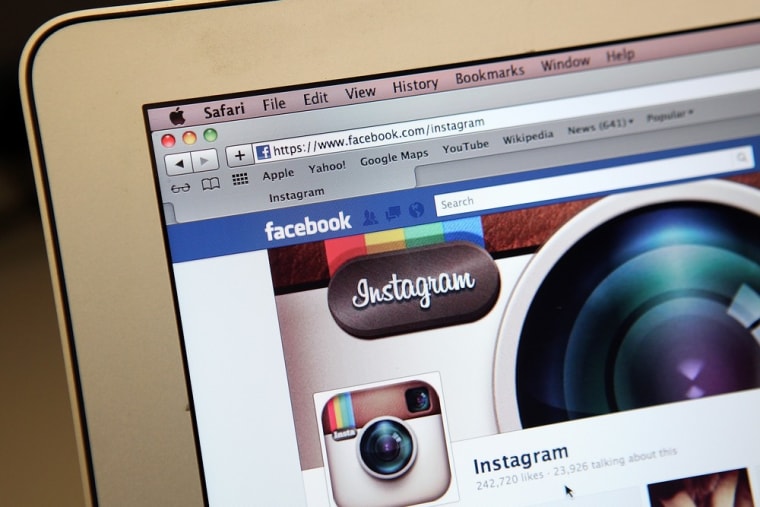 If a picture is worth a thousand words, a website with a boatload of pictures is now worth $1 billion.
That is the price Facebook agreed to pay for Instagram, a less-than two-year-old company that makes a wildly popular mobile photography application.
"I'm excited to share the news that we've agreed to acquire Instagram and that their talented team will be joining Facebook," Facebook's head honcho Mark Zuckerberg said in a posting on Facebook (where else?) Monday.
Facebook, which is busy planning an initial public offering that could value the social networking site at more than $100 billion, will pay a combination of cash and stock for Instagram, Reuters reported. Based in San Francisco, Instagram has about a dozen employees. The deal is expected to close by June 30.
"For years, we've focused on building the best experience for sharing photos with your friends and family. Now, we'll be able to work even more closely with the Instagram team to also offer the best experiences for sharing beautiful mobile photos with people based on your interests, Zuckerberg said in his Facebook post.
Facebook is expected to raise up to $10 billion in its IPO, which could come in May or June.
Last year, Facebook reportedly was planning to add filters and other tools to its mobile photography app to match Instagram's popular filters, which allow users to manipulate images to make them look old-timey and add other kinds of effects. The aim was to attract Instagram users and meet a competitive threat.
"We're psyched to be joining Facebook and are excited to build a better Instagram for everyone," Instagram CEO Kevin Systrom said  in a statement.
He also promised the acquisition would not alter the Instagram experience for its approximately 30 million users.
 "The Instagram app will still be the same one you know and love. You'll still have all the same people you follow and that follow you. You'll still be able to share to other social networks. And you'll still have all the other features that make the app so fun and unique," Systrom said.
Last week, Instagram made the long-awaited announcement that its app was available for users who run Google's Android on their smartphones. Prior to that it was only available on iPhones. The Android app reportedly nabbed about 1 million downloads in the first 24 hours. 
The acquisition was a strategic departure for Facebook, which until now has been content with buying startups on the cheap for their talent. Instagram will run as an independent app with its own brand. 
Market Day: Instagram CEO could get $400 million in Facebook deal
"This is an important milestone for Facebook because it's the first time we've ever acquired a product and company with so many users,"  Zuckerberg said. "We don't plan on doing many more of these, if any at all."
Since Instagram's founding in the autumn of 2010, it has gathered about $50 million in venture funding. That includes about $500,000 in seed investment in March 2010 from Andreesen Horowitz and Baseline Ventures, according to the website Crunchbase. 
Last year the company raised another $7 million, and this year the company just closed a $50 million round of funding that valued the company at $500 million, according to TechCrunch, meaning those investors virtually doubled their money overnight.