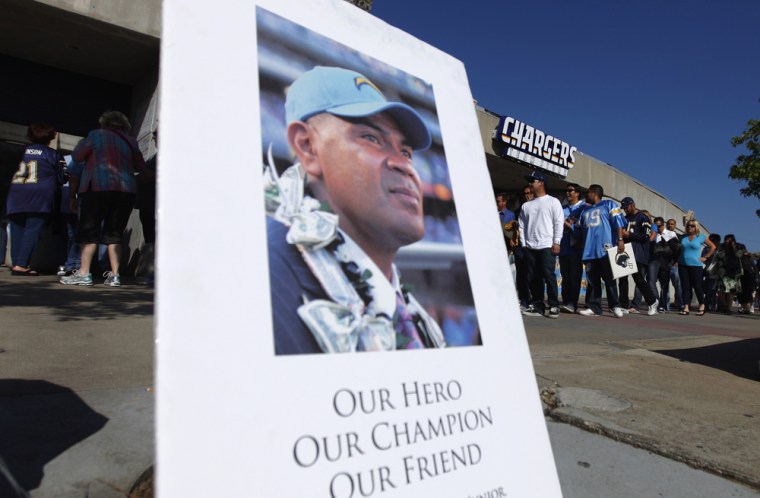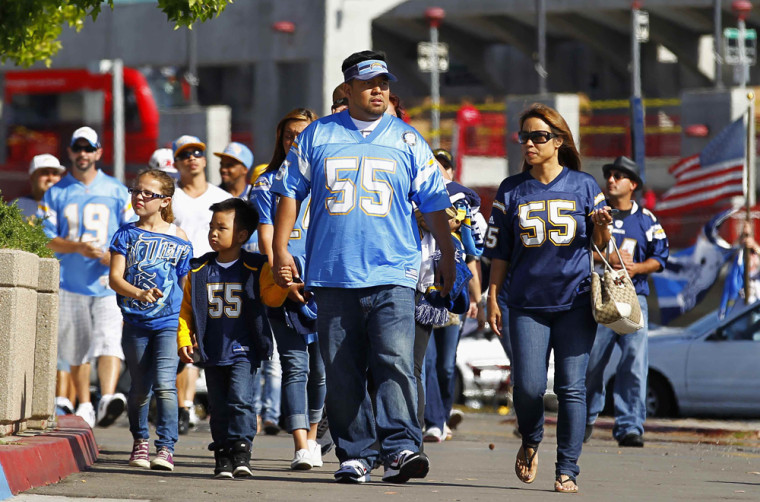 AP reports: Hours after Junior Seau was buried in his hometown, thousands of fans attended a public memorial service at Qualcomm Stadium, where the hard-hitting, fist-pumping linebacker starred for 13 seasons.
 Many wore Seau's No. 55 jersey - in Chargers blue, Southern California cardinal and gold and Miami Dolphins aqua and orange.
 Among those attending were Seau's parents, his ex-wife and their children, several current and former Chargers, and former rival John Elway. Elway, who now runs Denver's front office, was accompanied by new Broncos quarterback Peyton Manning and coach John Fox, a former assistant with San Diego.