JERUSALEM — The piano standing in the living room looks and sounds like a typical instrument, but it hides in its notes a story of defiance and survival.
When the Marguiles family fled Germany in 1939 to escape their Nazi oppressors, they refused to leave behind the instrument on which their two sons learned to play.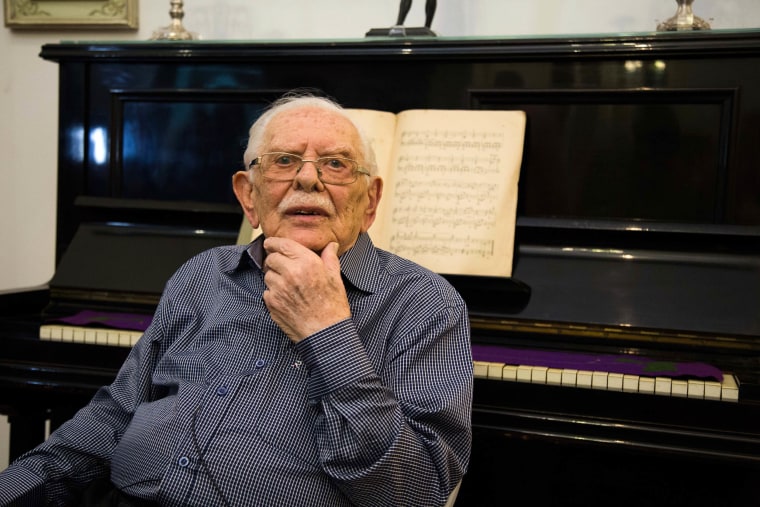 Nearly 80 years on, the piano now stands in Yad Vashem, Israel's Holocaust memorial center — a symbol of one family's resilience.
Shlomo Margulies was 15 when he escaped the German town of Chemnitz with his parents and older brother. "The furniture we had was too heavy to ship but my mother didn't want to leave our piano behind," he said.
Like so many other Jewish families of the time, the piano had pride of place in the family living room and was the center of entertainment and culture in the home. "It was common with many German families that kids learn two crucial skills by the age of six — swimming and how to play the piano," said Marguiles.
Marguiles, 94, decided to donate the instrument to Yad Vashem in Jerusalem as a reminder to future generations of his family's journey.
Seeing the insturment in its new home, Shlomo refused to play it, saying: "It reminds me of of this whole story of survival, it was almost 90 years ago that I played it, it's like a dream but it's a fact."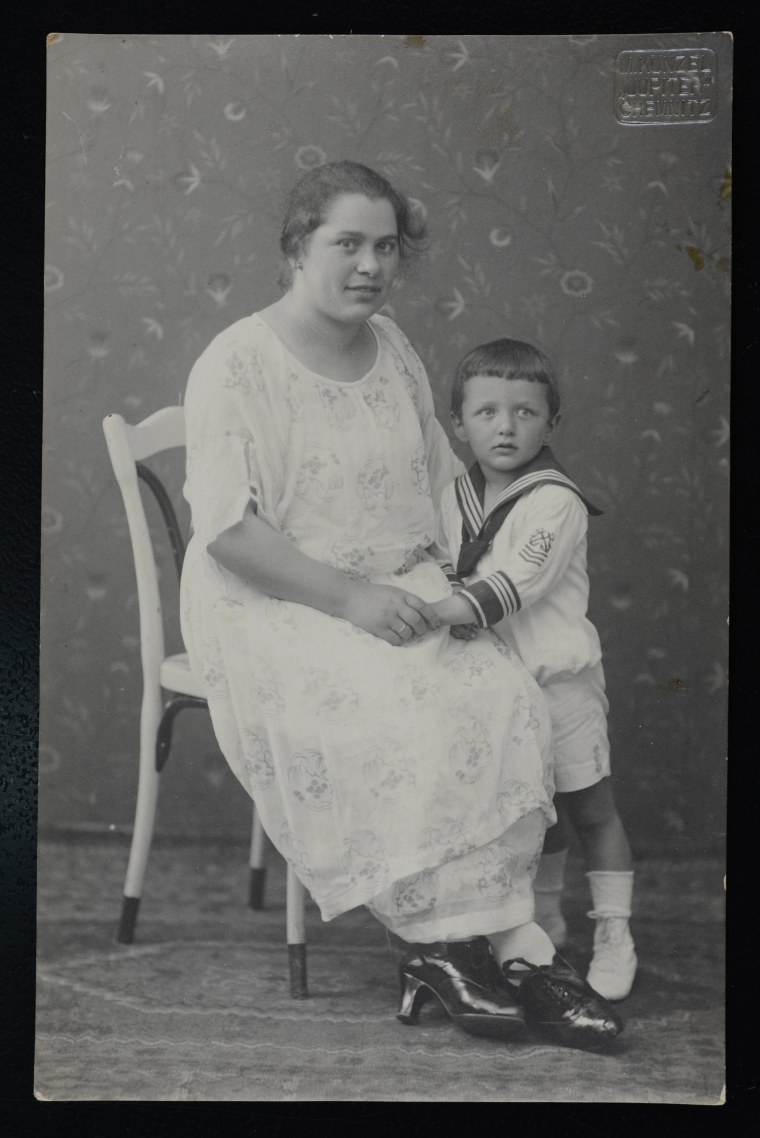 The Marguiles are believed to be the only family to escape Nazi Germany by chartering an airplane and one of the few who managed to save such precious belongings. In October and November 1938, Nazi paramilitary groups pogroms made the family decide it was time to leave Germany.
Marguiles, sent to Berlin to buy ferry tickets for his family, found that there was no more space on the boat so decided to charter a plane instead.
"I have no idea if this decision to charter the flight was naive, stupid or genius but it saved our lives," he said.
On March 26, 1939 the family left Berlin on a three-day flight to Palestine, stopping off in Italy and Greece. Their belongings, including the piano, were shipped to Haifa.
Most of their extended family, who remained in Europe, were killed in the Holocaust.
"The story of the piano and the artifacts here is a way to tell the stories of the Jews who managed to escape and those who suffered from the terrible Holocaust," said Michael Tal, curator and director of the Yad Vashem artifacts department.
Related: Survivors of Romanian 'Death Trains' Secure Holocaust Compensation
Earlier in the week, Margulies stood proudly with his wife, two sons and eight grandchildren next to the piano. He said he had decided the memorial center was the right place for it.
"If I were to hear this story told by another Jew I would have said he was out of his mind," he said.