GRAPHIC WARNING: This post contains a graphic image which some viewers may find disturbing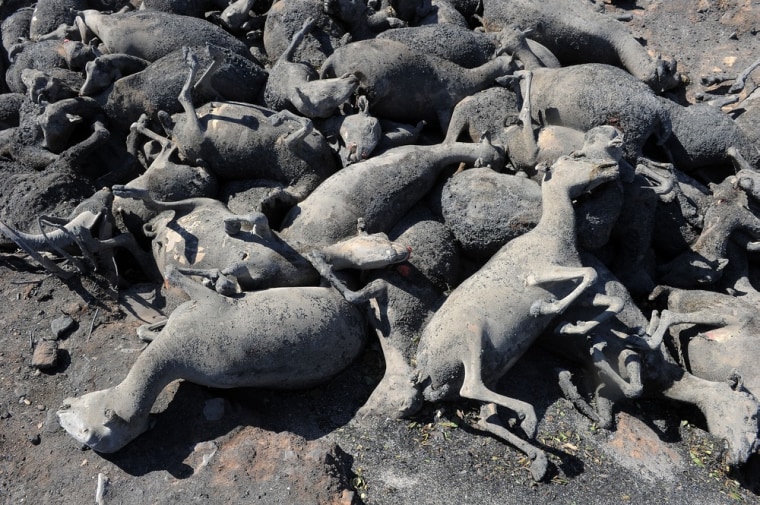 The Associated Press reports — A French man and one of his three children died after they jumped along with his wife off a 164-foot cliff into the sea to flee a raging wildfire that forced them out of their car just as they were about to cross the Spanish border into France at the end of their vacation, officials said Monday.
Two other people were also killed by the weekend fires in northeastern Spain that have burned 35 square miles.
See more images of wildfires in Spain this year
The French mother and two children survived, as did about 150 more mostly French tourists who had to abandon their cars Sunday evening because of the wildfire, heading on foot down steep hillsides toward the beach in the border town of Portbou, said Deputy Mayor Elisabet Cortaba. Many suffered injuries ranging from broken bones to burns. Read the full story.