Pope Francis urged cardinals to be men of spirituality and service during induction ceremony on Saturday where his scandal-plagued predecessor, Pope Benedict, made a surprise appearance.
It was the first time former Pope Benedict attended a papal rite since his resignation a year ago. His presence offered the remarkable scene of a former pope, a reigning pope and a potentially future pope in St. Peter's Basilica at the same time.
Cardinals are the pope's closest advisers in the Vatican and around the world. Sixteen of the new appointees will join the existing 106 cardinals.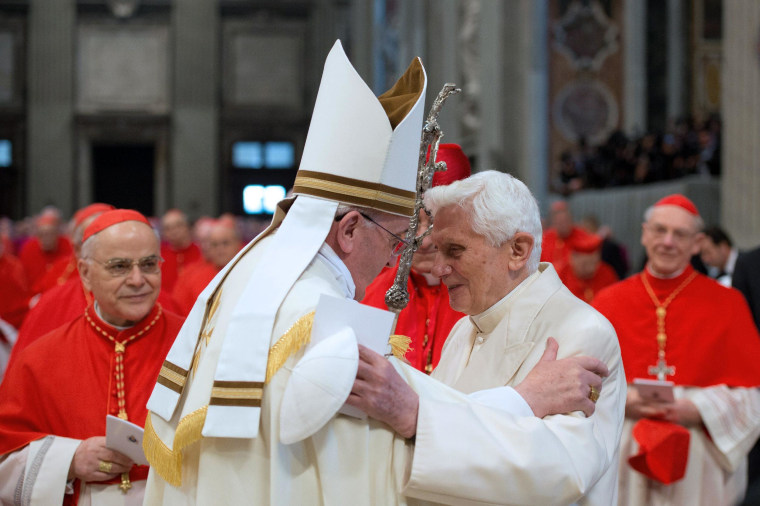 Even though the crowd had been asked to refrain from applause during the ceremony, they clapped when Benedict walked in and again when his name was mentioned in an address by one of the new cardinals.
Benedict became the first pope to resign in 600 years when he stepped down on February 28, 2013. Francis was elected the first non-European pope in 1,300 years two weeks later.
Francis urged cardinals to remain united. "The Church ... needs you, your cooperation, and even more your communion, communion with me and among yourselves," he said.
— Reuters