A talking doll named Cayla has been banned by German authorities because the software inside her could be hacked, posing a security risk and allowing personal data to be revealed.
Germany's Federal Network Agency, the country's telecommunications watchdog, advised parents who had bought Cayla to deactivate it Friday because the doll's features might carry the potential for espionage.
The doll uses Bluetooth, a Wi-Fi connection and speech-to-text technology that allows it to have a conversation with children and answer their questions.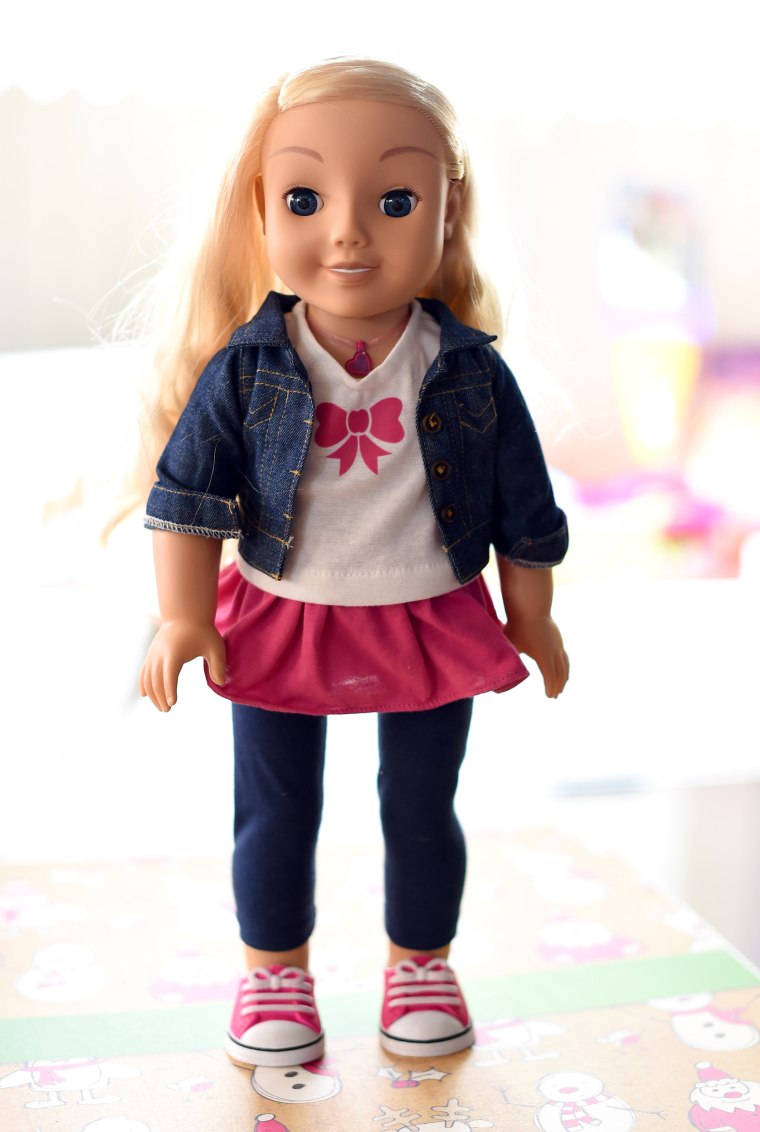 "Items that conceal cameras or microphones and that are capable of transmitting a signal, and therefore can transmit data without detection, compromise people's privacy," agency head Jochen Homann said. "This is also about protecting the weakest members of society."
Parents who bought the dolls prior to the announcement won't be prosecuted for continuing to allow their children to play with the doll, but the agency warned parents that the toy is now being classified as an illegal unlicensed radio device.
The agency has already instructed all German toy stores in the market to remove the doll from its shelves. The agency also warned of concerns that the manufacturer, U.S. company Genesis Toys, "hadn't adequately protected" its Bluetooth feature, allowing third parties to tap into the doll.
"In a test, I was able to hack the toy even through several walls. It lacks any security features," researcher Stefan Hessel told the German website Netzpolitik.org.
Genesis Toys or the German distributor of the doll, British-based company Vivid GmbH, didn't immediately respond to NBC News' request for comment.
But the British Toy Retailer's Association disputed that parents and the German authorities have no reason to be alarmed.
"The TRA is satisfied that this product offers no special risk ...We would always expect parents to supervise their children at least intermittently and understand that Vivid Imaginations has reassured the public that there are factual inaccuracies in the German publicity and they have restated that the toy is perfectly safe to own," a spokesman for the TRA said.
Germany has some of the strongest data-protection laws in the world and can jail citizens for up to 2 years if they are caught selling or possessing a banned surveillance device.
The My Friend Cayla Doll, meanwhile, has been embroiled in other controversies in recent months.
In the U.S., advocacy groups filed a complaint with the Federal Trade Commission in December alleging that Genesis Toys had violated the rules on children's privacy because the doll asks the child very personal questions, records and transmits it to a computer-software company.