As revolutions continue to topple autocratic leaders at seemingly lightning speed, what role will technology and social media play in shaping the future of new regimes? How can the Internet help people communicate in places like Russia or Syria despite crackdowns on dissent? How can technology be harnessed to stop violent war?
Two Google executives, Eric Schmidt and Jared Cohen, wrote a book, "The New Digital Age, Reshaping the Future of People, Nations and Business" that tries to address some of these broad foreign policy questions.
Cohen, 32, a former U.S. State Department official under Condoleezza Rice and Hillary Clinton, is the director of Google Ideas, the search engine's internal think tank that "explores how technology can enable people to confront threats in the face of conflict, instability or repression."
A desire for Google's freedom-for-all-online ethos to become a reality across the globe is shared by the majority of young people in emerging and developing countries, according to a recent Pew Research study. Majorities in 22 out of 24 countries surveyed said they sharply opposed to Internet censorship and consider freedom online as a top priority.
Recent events in Turkey offer a good example of the ongoing battle for Internet freedom. Just last week, Turkey's Prime Minister Recep Tayyip Erdogan vowed to "eradicate Twitter," blocking the social media tool. But savvy Internet users worked around the censorship and Twitter usage actually surged by 138 percent. But, Erdogan's government censorship continues: on Thursday YouTube, which is owned by Google, appeared to be blocked in Turkey.
With his book recently released in paperback, Cohen recently discussed with NBCNews.com how technology is at the nexus of recent geo-political events and how it might shape the future. Read an abbreviated Q & A below.
We all love technology & we all believe in its power. But we are reminded by Putin's domestic crackdown, the annexation of Crimea and the perpetual horrors in Syria, that technology is not a silver bullet answer to the world's problems.
Question: The book talks about the benefits of technology and how it can connect people so easily, but we've seen a crackdown on independent media that dares to criticize Putin or Russia's actions in Ukraine and Crimea. And we're seeing the brutal war in Syria continue, despite extensive attention to it online. How can technology help these international crises?
Cohen: You mentioned basically three different contexts, Russia domestically, Ukraine & Syria. All three of those contexts basically present a bug in an argument that's overly optimistic & euphoric about what technology can do.
We all love technology and we all believe in its power. But we are reminded by Putin's domestic crackdown, the annexation of Crimea and the perpetual horrors in Syria, that technology is not a silver bullet answer to the world's problems.
It generates awareness, it gives us visibility, it offers enormous opportunity – but at the end of the day, the world is still run by states and their military apparatus. States are going to continue to be the dominate unit in our lifetime and likely lifetimes to come.
If we look at Syria – 150,000 killed at a minimum, millions of people internally displaced, millions of refugees and chemical weapons used on at least three occasions that we know about.
What you realize from Syria is that the only thing that's going stop this is a state, or the international community comprised of states, having the political will to engage in some kind of intervention.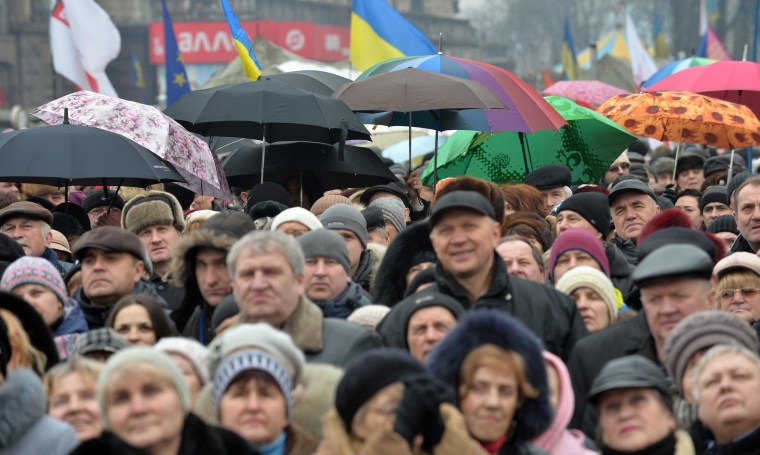 Q: What about Russia and Ukraine?
Cohen: Ukraine is interesting because here again, you have a cyber-conflict playing out on top of a physical conflict and it's not a fair fight there either.
In the book, we talk about how technology changes the nature of power in the world. In a case like Russia, which is already a physically powerful country, they also have a long tradition of software engineering.
So Russia in addition to having a strong physical capacity, they also have a strong cyber capacity – making it that much stronger in the new digital age.
The Internet really raises expectations about what can happen and what can happen quickly.
Q: There is lots of talk about the U.S. and Russia returning to the Cold War? But how does technology make things so different this time around?
Cohen: What I would say is that this is not a return to the Cold War, but a reminder that the history of Russia and U.S. is one where ideologically, geo-politically they have been on opposite sides.
The motivations of Putin are very different from motivations of the U.S.S.R. Putin's aspirations are economic, political, more than they are territorial – even with Crimea.
The cyber aspect, we say in the book, is you may see a cyber-Cold War emerge. What will the world look like when the entire world is online? Will it look like the experiment that free and open developers wanted to see? Or will it look more like what the Chinese or Russians want to see?
The vast majority of the world's technical infrastructure still has not been built. The vast majority of the people living in the world are still not online.
In the book, we talk about countries like the U.S. and China creating spheres of cyber-influence. That starts with their countries building the information highways. You can imagine big autocratic countries like China might sell surveillance technology in exchange for natural resources.
We talk in the book about a "code war" possibly emerging – not between two countries, but rather between two types of super powers. Ones that want to see a free and open Internet and those that want to see a more closed and autocratic Internet.
Q: A recent New York Times editorial titled "After the Protests" argued that while technology is immensely helpful in helping to mobilize massive groups of protesters, but it is ineffective when it comes to implementing real change. How can technology help the long tail of these revolutions?
Cohen: Technology is very good at organizing people around the lowest common denominator – which is often getting an autocrat out of power. The problem is beyond that, people usually don't agree on very much.
Historically – the most successful revolutions have brought to power new leaders with new last names and a reform of institutions that's necessary to really complete a revolution.
What we realize, is that technology shouldn't overshadow and can't replace the need for new leaders and new institutions. A country can't govern better if it doesn't have democratic institutions. A country can't fill a void left by an autocracy without a new leader people support who can deliver basic goods and social services, as well as security and rule of law.
The Internet really raises expectations about what can happen and what can happen quickly. The problem is those expectations continue to go up after an autocrat is unseated and people expect change to happen must faster.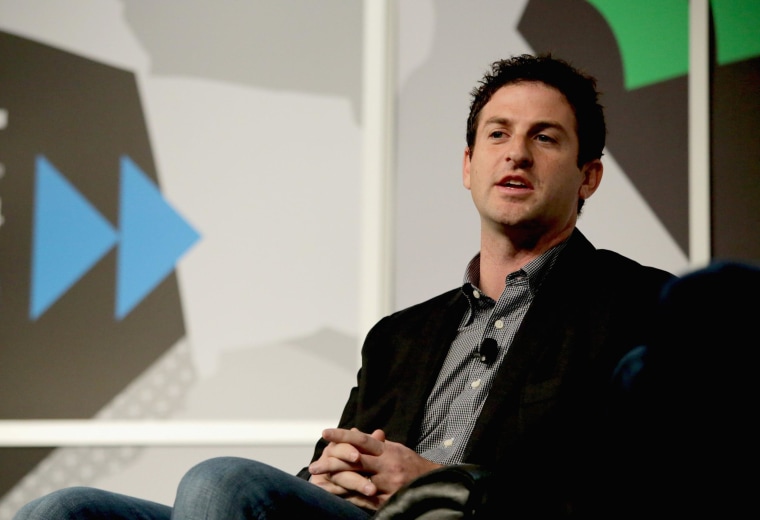 Q: What role can social media play in helping and hurting revolutionary aspirations?
Cohen: What you realize in Ukraine, what social media does, is it brings to life the play by play for people all around the world who all of a sudden decide they want to be Ukraine experts. And all of a sudden they join the conversation and they help exacerbate a hyper-focus on the play by play.
The problem with focusing on the play by play on what's happening in Ukraine is that it presents an incomplete narrative of what's actually happening on the ground. Because people want to be instant experts and part of the conversation, there is often a lack of patience or attention to deep analysis of the dynamics at play.
So if you think about the implications of this, for revolutionary groups or political groups, in a world of social media, heavy marketing – particularly online – is a very valuable commodity. Because you can literally shape the narrative of what the world thinks is happening.
One of things we talk about in the book is revolutionaries and rebel groups, will disproportionately focus on how they market what is happening to the world. So you will see these marketing wars play out on top of revolutions and wars.
You see that happening in Ukraine. Lots of people who are a little late to the geo-politics of Russia and Ukraine are surprised to learn that there are actually parts of the country that are sympathetic to Russia.
We have something in the book about how you have this proliferation of transnational social media meddlers. Meaning, lots of people, casually on their lunch break, get involved in posting and re-posting parts of the play by play which may or may not be an accurate narrative of what's happening. But nonetheless, every post and re-post reinforces a narrative that may or may not be right.
Q: Critics of your book, namely WikiLeaks Julian Assange who reviewed your book for the New York Times when it came out in hardcover last June, argue that your book is a "provocative blueprint for technological imperialism" and that Google is solely interested in expanding its business. What do you say to your critics?
Cohen: In the case of that particular critique, it's always important to read a book before criticizing it. But anyone who read the book start to finish knows that we do our best to offer what happens in the future, both good and bad. The challenges that states and individuals and businesses will face as you add 5 billion to the online world.
The book offers a glimpse of what we should be excited about and what we should be worried about.
I'm glad it's attracting some criticism because part of the reason we wrote the book is because we want there to be a debate around it.