ATHENS, Greece — The United States turned up the heat on the Greek government over its debt crisis Saturday, urging it to reach a deal with creditors as wearied citizens braced for a national default.
Treasury Secretary Jack Lew said in an interview that the government in Athens should make tough fiscal decisions or risk devastating both the country's economy and people.
"I think we're at a moment now where the burden is on Greece to come back with a response that's the basis for reaching an agreement as quickly as possible," he said in an episode of CNN's "Fareed Zakaria GPS" program that will air on Sunday, according to a transcript provided to Reuters.
"It's clear that within Greece, the consequence of a failure here would mean a terrible, terrible decline in their economic performance," he said. "It will hurt the Greek people. They will bear the first brunt of a failure here."
Billions of dollars a day are being withdrawn from banks, raising the prospect that the country might have to limit ATM transactions among other capital controls.
A default might force the country to leave the Euro currency zone.
Crisis-weary Greeks have been expressing their fears for their future as the country edges closer towards a default. The country has been crippled by record-level unemployment since 2011.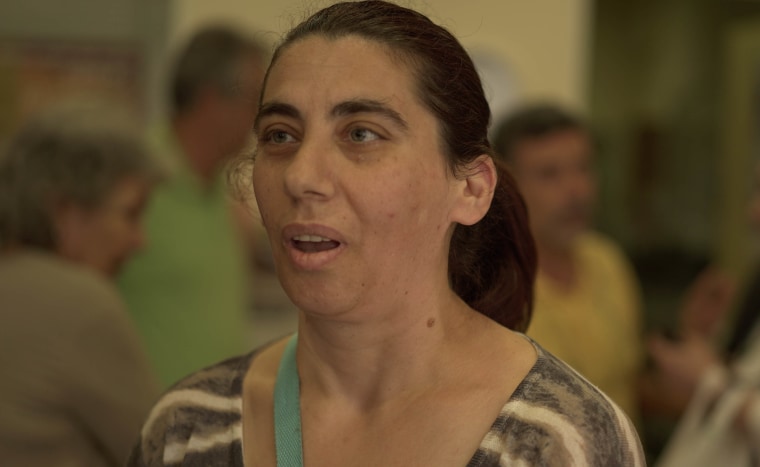 At one health clinic in central Athens, doctors and dentists volunteer to treat a growing number of patients who cannot afford basic care or drugs.
"I want to be part of the solution and not part of the problem," said 26-year-old dentist Konstantinos Panagiotopoupos, who is himself unemployed.
He told NBC News that he believes Greece would be better off quitting the Euro currency zone.
"Whatever happens, in the history of economics … whenever you have a fiscal crisis you have to operate on your own."
However, not all of his patients agreed.
"I'm alone with two kids, I don't have insurance because I don't work, I barely make ends meet," said 42 year old Fotini Hapsa, who came to the clinic for a filling in her tooth.
"We shouldn't leave the euro. If we go back to the drachma [currency] I don't know what's going to happen."