TIANJIN, China — China's rulers are planning a megacity that would be home to 130 million people and cover an area the size of New England.
Sitting on the northeast coast of China, Jing-Jin-Ji — which stands for "Beijing-Tianjin-Hebei" — is a central plank of the country's economic development plan over the next century.
"All eyes are on the Jing-Jin-Ji region as a testing ground for innovative solutions"
The sheer numbers are startling. In November, the government approved $36 billion to build 700 miles of rail within three years.
Residents of bedroom communities just outside Beijing's city limits, who now spend five to six hours a day on their commutes, are expected to be the main beneficiaries of a new transportation system serving the megalopolis.
In the longer term, 24 intercity railways are planned for completion by 2050 — eight alone by 2020. The goal is a "one-hour commuting circle" across the area, according to the government.
"The biggest change is in transportation," Zhang Zhongmin, a humanities professor and environmental campaigner based in Shijiazhuang, the capital of Hebei, told NBC News. "It used to take almost one day to travel from Hebei to Beijing, but now it's only a few hours."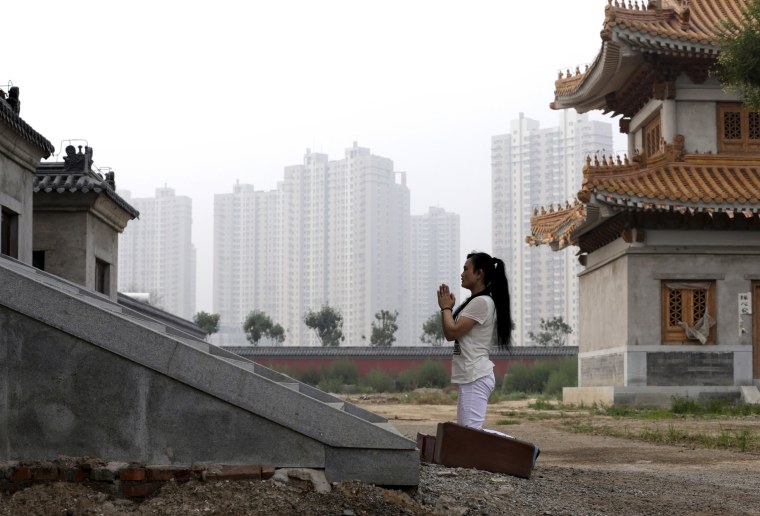 With 13,670 miles, China already boasts of the world's longest network of high-speed rail lines, which serve trains traveling 120 mph to 220 mph. The next two countries are Spain, with 1,930 miles, and Japan, with 1,887 miles. And China plans to build 10,000 more miles.
With its new shipping and transport network and gleaming office towers and apartments under construction, the Tianjin Free Trade Zone already hints at the colossal resources Beijing is committing to the next phase of China's economic rise. President Xi Jinping is seeking for China to become the world's largest economy.
The government is expected to spend hundreds of billions of dollars on transportation and infrastructure projects that would connect about 130 million people living in Beijing, the bustling port city of Tianjin and 11 other cities in Hebei province.
A crucial part of the strategy is the revitalization of Tianjin as a base for advanced manufacturing and international shipping. Beijing would remain as the nation's capital and its political and cultural center, while Hebei province would shift to clean manufacturing and wholesale trading.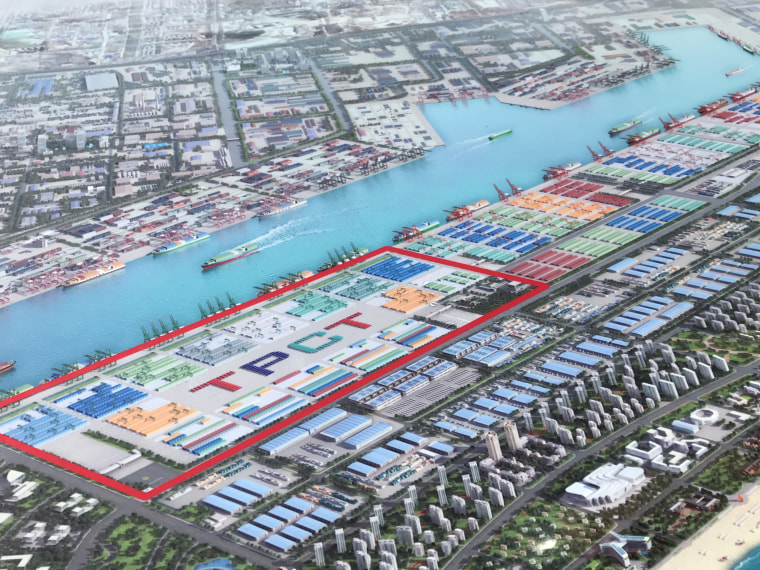 Communication would get easier, too, with roaming or long-distance fees being scrapped for all intercity cellphone calls.
"The biggest advantage of Jing-Jin-Ji is that we can have a more coordinated development and better environmental plan over a wider area," said Zhang Chao, an official at the Tianjin Free Trade Zone.
He spoke to NBC News while showing off a new container terminal that will link Tianjin to Minsk, Belarus, more than 4,000 miles away.
The project will also help ease the housing crunch for young professionals in and around Beijing, according to Guo Yi, a Tianjin newspaper reporter who is working with the government to publicize the plans.
"By developing Tianjin, we can encourage a redistribution of talent," he said. "Education and housing is cheaper by half here than in Beijing."
It is hoped that the project will boost the movement of talent and labor and help underdeveloped areas catch up, a scenario that should benefit Hebei, which has an average income of 40 percent that of Beijing and Tianjin.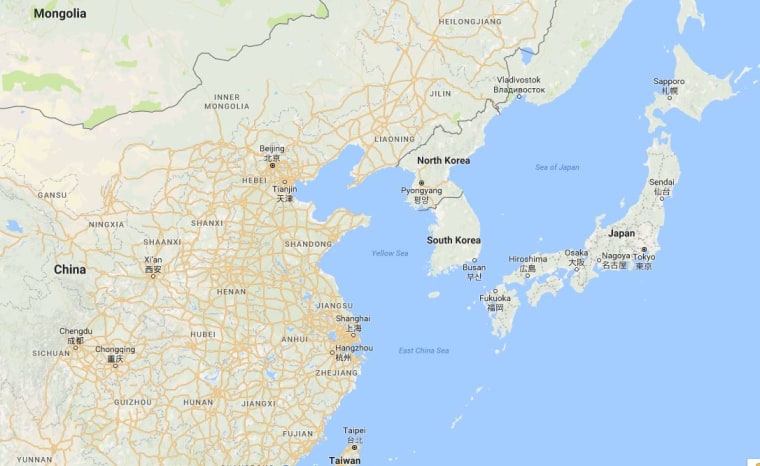 With high-speed rail links, residents of Chongli county — one of the hosts of the 2022 Winter Olympics — will be able to get to Beijing in just 50 minutes. Today, the trip takes three to four hours by car.
According to a strategy detailed in a report released Wednesday, the megalopolis is one of three key projects aimed at boosting China's economy over the next 100 years along with the Yangtze River Delta Economic Region, led by Shanghai in the south, and the "One Belt, One Road" program in the west, which was created to promote China's trading links with Asia, Europe and Africa.
While it is supposed to become a motor for innovation and growth within China, some experts think Jing-Ji-Ji could also become a model of sustainable growth for the rest of the country and the world.
"All eyes are on the Jing-Jin-Ji region as a testing ground for innovative solutions," according to an October 2015 report by the Paulson Institute, a think tank founded by former U.S. Treasury Secretary Henry Paulson.
Hebei, China's most industrialized and polluted province and the main source of smog in Beijing, also has strong winds and higher-than-average sunlight. Thats could translate into wind and solar power and ease the transition to low-carbon manufacturing.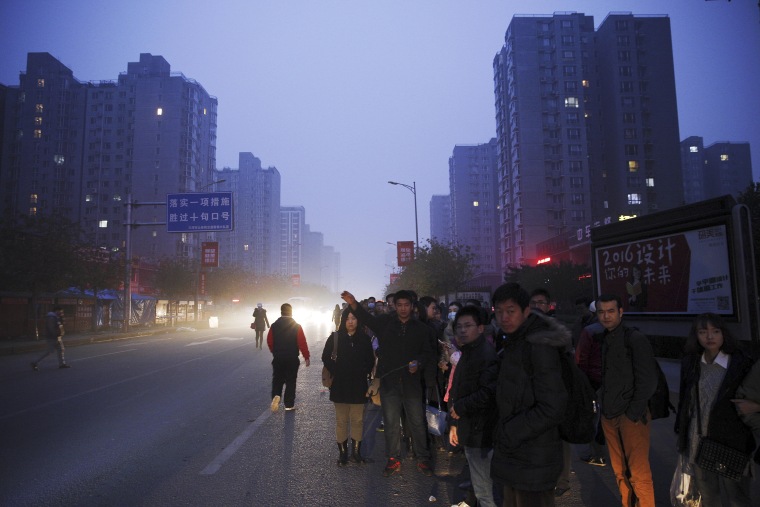 Lu Xiangzhou, 31, a native of Handan city, which will be part of Jing-Jin-Ji region, has already seen the promise of the new megacity. Lu, an entrepreneur, has pooled about $1.5 million of investment capital with other partners to set up an incubator company in the free-trade zone.
"We nurture start-ups, provide them with half-year free rent in the beginning, and if they become viable businesses or get listed in the stock market, we can take up to 5 percent ownership," he said.