A Kenyan marathon runner who crossed the finishing line in second place was accused of cheating after organizers spotted that he ran only the final 1,000 yards.
Detectives and race officials said Julius Njogu emerged from a crowd of spectators before joining Sunday's race near the finish.
He was in line to claim around $7,000 in prize money before officials became suspicious that he did not appear fatigued despite supposedly running 26 miles.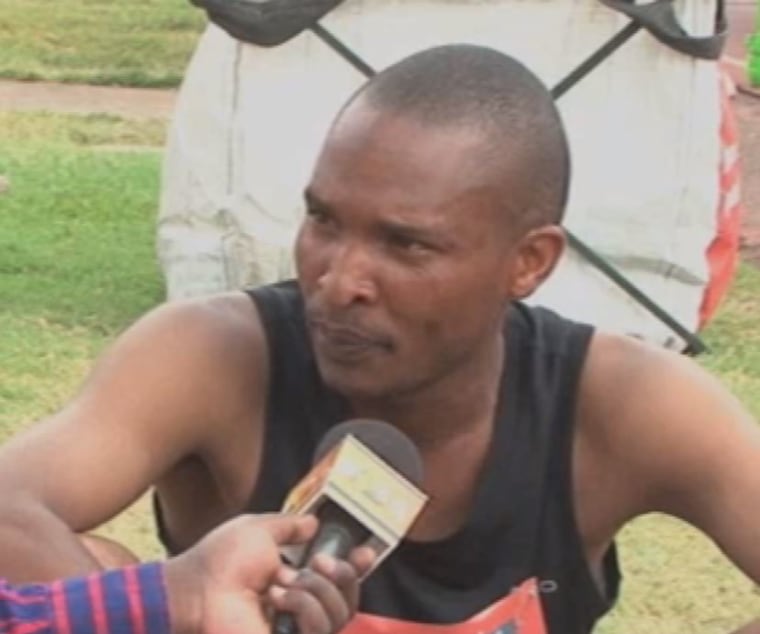 Njogu easily overtook another competitor on the final stretch to take second place in the Standard Chartered Nairobi Marathon at the Kenyan capital's Nyayo National Stadium.
Hassan Omar, race coordinator, told The Associated Press: "This is an imposter. He is a guy who just showed up at the finish. He cheated to me and cheated to the timing chip."
He was questioned at the request of race officials but later released by police after no formal complaint was made. Police said he later admitted not running the whole race and that he'd said he hadn't intended to claim the prize money.
Njogu told reporters he had run the whole race, saying he became separated from the main pack of runners and found himself alongside half-marathon competitors.
"The group that I got lost with, we got mixed up with others from the 13 miles race," he said. "If I got lost, then we all got lost together, not just me."
However, Jared Ojuok, an inspector with Kenya Police headquarters in Nairobi, told NBC News that Njogu admitted not following the correct course.
"He was brought to the police station on the allegation that he participated in the marathon fraudulently," Ojouk said.
"When questioned he said he participated but his intention was not to win any prizes. He only wanted to finish the race and … told us that he told the official who was giving out the [winners'] tags that he was not running for the prizes. He himself indicated he was not following the right routes.
"Based on those facts, and because there was no substantive complaint raised, he was released immediately."
Ojouk added that officers expected race officials to come to the police station to register a complaint but that nobody came. "He was not even put into the cells," he said.
Standard Chartered did not immediately respond to a request for comment.