TEMUCO, Chile — Unearthed 1,000-year-old pottery remains could settle a bubbling debate and prove lager beer has its origins in South America.
Archaeologist Dr. Alberto Perez excavated ceramic pottery remains in southern forests near the Chile-Argentina border in 2016, just north of Patagonia.
A new genetic analysis of the ceramics has shown they contain traces of a yeast called Saccharomyces eubayanus — known as the "lost parent" of lager beer.
Perez's find suggests that the group who made the ceramic vessels were probably using them to make a fermented drink from plant products, similar to the "chicha" or "mudai" beverage drunk in the region today. That might mean they were doing so using the yeast S. eubayanus to make alcohol more than 200 years before lager production began in Bavaria in the 1400s.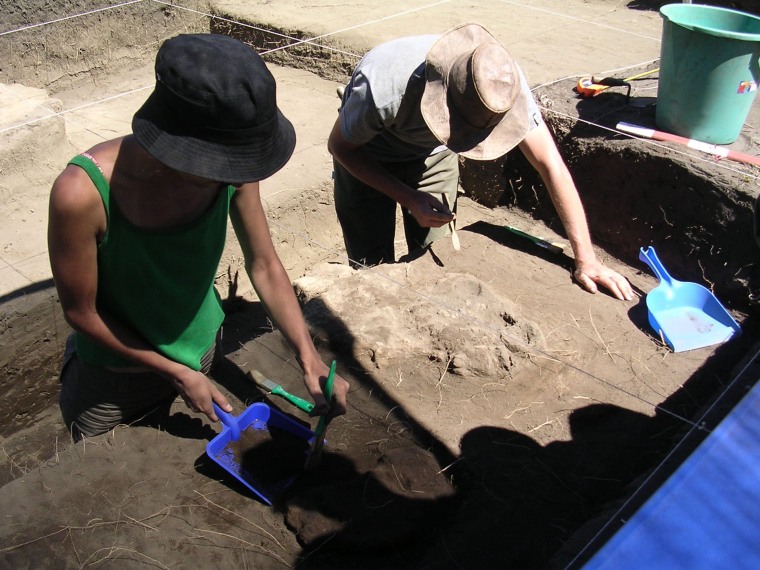 The discovery raises questions about whether South America is the origin of the unusual yeast that allows brewers to ferment lager at cool temperatures and provides its crisp and refreshing flavor.
"This is the first archaeological evidence and earliest evidence of any kind of Saccharomyces eubayanus being used in alcohol production," said Perez, who is based at Universidad Catolica de Temuco in Chile. "Our findings confirm the historical presence of the yeast in this region and now we have confirmation of its use."
Lager is the world's most popular fermented drink and scientists have known since the 1980s that the yeast used to produce it — Saccharomyces pastorianus — is a hybrid between two "parent" yeasts.
One is a well-known warm-brewing yeast called Saccharomyces cerevisiae, used in making ales and bread.
But beer experts suspected the other cold-resistant parent did not come from Europe. Yeasts grow naturally in many places including skin fruits, trees, soil and even on insects. But one with the characteristics of S. eubayanus — which thrives in cold temperatures — has never been found growing wild in Europe.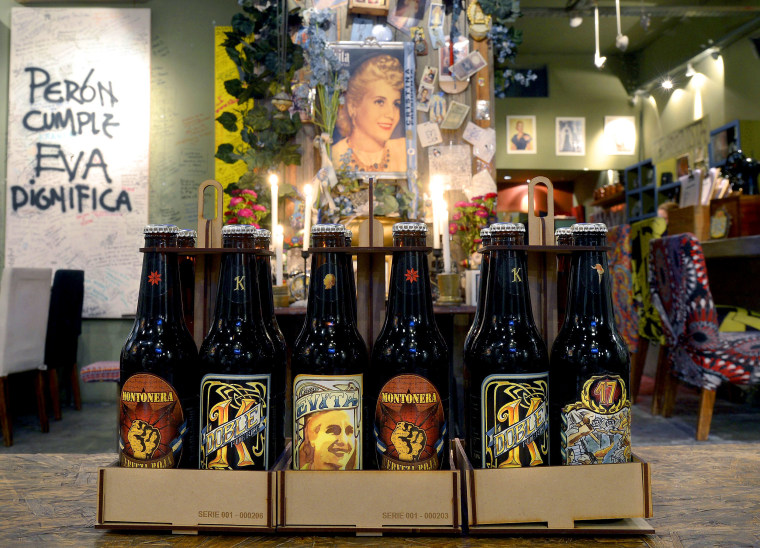 The cold-resistant missing parent remained a secret until 2011 when Dr. Chris Hittinger from the University of Wisconsin-Madison and an international team of geneticists and microbiologists from the U.S., Portugal and Argentina identified S. eubayanus in wild samples from a Nothofagus tree in Patagonian forests.
The discovery was soon followed by a heated debate over a key qustion: How had a yeast from the cold southern regions of South America traveled to Bavaria where lager was invented in the 1400s — when European explorers only made landfall on South America in the late 1400s?
The timing appeared too tight. But some theorized the yeast might have traveled on the boat timber of the early traders who followed Christoper Columbus, or that early lagers had simply been brewed using different strains.
Following a 2014 discovery of wild-growing S. eubayanus on the Tibetan Plateau in western and northwestern China, a Chinese research paper led by Jian Bing and Pei-Jie Han argued that S. eubayanus more likely traveled from Asia on the Silk Road trade route, which was well established in time for lager's invention.
"One of our models suggested a lager yeast ancestor originated there and spread northwards"
New studies by Hittinger from 2014 until last year found S. eubayanus in several other locations including North America, while another group found isolates in New Zealand. And there were slightly varying types of S. eubayanus.
"We discovered there were several strains of Saccharomyes eubayanus," Hittinger said. "Our research showed that Patagonia is home to a tremendous diversity of S. eubayanus and one of our models suggested a lager yeast ancestor originated there and spread northwards."
Yeasts migrate in a number of ways and Hittinger's team proposed in their 2016 paper that birds or insects were a possible mode of transportation for S. eubayanus, possibly thousands of years before lager was invented and therefore in no need of a human helping-hand.
So how do Perez's findings fit in?
"The evidence that Saccharomyces eubayanus may have been used to ferment beverages before contact between the Eastern and Western Hemispheres suggests an intriguing twist to the origin of lager yeasts," said Hittinger, who was not part of Perez's study. "Future genetic studies will be required to exclude the possibility that these strains are environmental contaminants and to determine how they are related to wild Patagonian strains, wild strains from the Northern Hemisphere, and the domesticated hybrid strains used to brew lagers."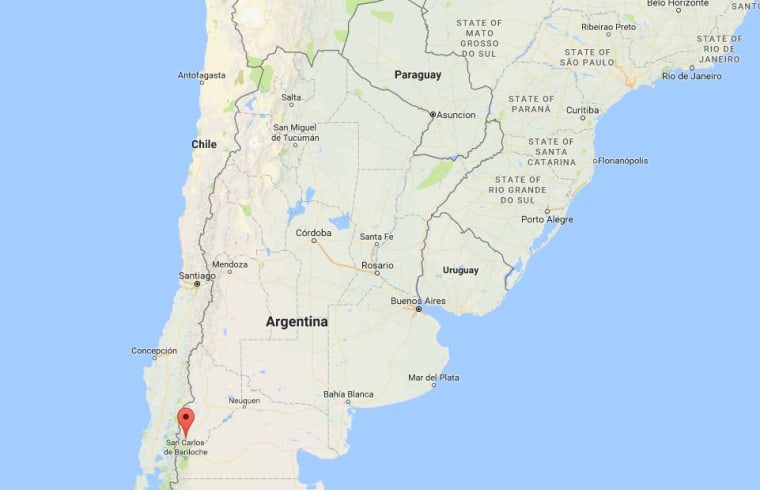 Perez's team found the pottery remains near San Martin de Los Andes in Argentina, close to the Chilean border.
"The people who made them around 1,000 years ago would have been from a hunter-gatherer society with a mixed economy based on seasonal produce of mainly seeds and fruits and some cultivated plants," he said.
His team excavated 6 of the 30 archaeological sites they identified in their survey, discovering and analyzing a large and diverse number of ceramic artifacts. Part of the analysis included making yeast cultures from organic residues extracted from inside the ceramics.
The analysis that led to the discovery of S. eubayanus was performed by an interdisciplinary team led by archaeologist Jose Luis Lanata and the biologist Christian Lopes, both based at Argentina's National Scientific and Technical Research Council (CONICET).
"Saccharomyces eubayanus turned up in remains from two of the sites," Perez said. "We had strong evidence showing the ceramics had been used to ferment vegetal products to produce alcoholic beverages."
He speculated that these fermented drinks likely "played a prominent role in the spiritual and social world of the group."