BEIRUT — Beirut's Hippodrome has been a gathering place since Roman times.
On this warm night, more than 100 tents fill the center of the horse-racing venue. Each represents a winery that's blossomed in Lebanon.
Dubbed Vinifest, the annual four-day event showcases the wide variety of domestic products on offer in a country that is no stranger to wine.
Alcohol consumption is part of the culture here. In Roman times, it was said that the Nile region was the empire's bread basket and the Bekaa Valley was its vineyard.
With a 150-year pedigree, Domaine des Tourelles is Lebanon's oldest commercial winery.
Located around 12 miles from the border with Syria, it was in the foothills of the village of Chatoura where French engineer Francois Brun settled after coming to Lebanon in 1860 to build a road to Damascus. He figured the climate was ideal for growing grapes with a 20-degree shift from day to night that was perfect for producing a good wine.
As the decades passed, more and more seeds were brought from France.
Lebanon is a place of stark contrasts. Tented settlements where Syrian refugees have been living for the past five years are located not far from the winery.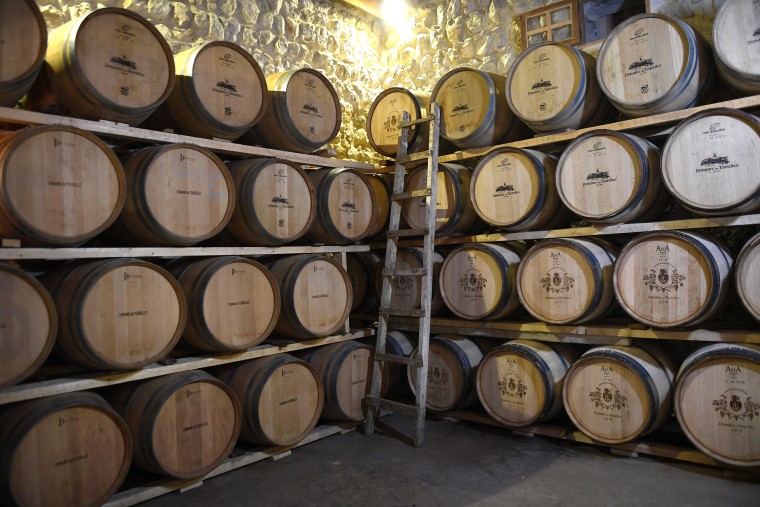 And just 15 miles to the north are areas under the control of Hezbollah, the Iranian-backed Shiite political party and militia. Its armed wing is considered a terrorist group by the U.S., E.U. and Arab League.
The grapes represent a change from the fields of hashish and agricultural crops that scatter the rich Bekaa Valley.
Domaine des Tourelles has grown to a massive operation featuring around 124 acres of land dedicated to grapes. It produces around 300,000 bottles of wine each year and exports to 17 countries including the U.S., U.K., France and Japan.
Faouzi Issa, 33, co-owns the winery.
"We are considered to be the youngest winemakers running the oldest winery in Lebanon," said Issa, who started there at age 26 when his family and another got together to buy Domaine des Tourelles.
The purchase followed the death of Pierre Brun, Francois Brun's great-grandson.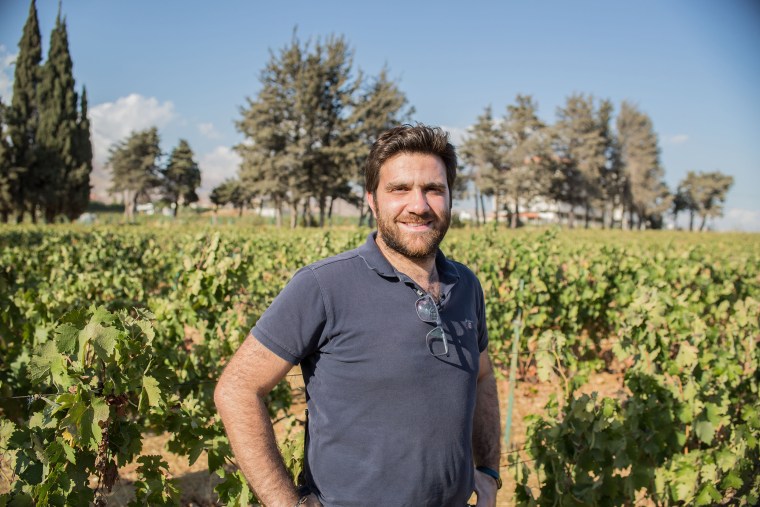 Things remain quite similar. The current owners even kept the room where Pierre Brun would relax during the harvest — with the same old chair perfectly positioned among bags of anise seeds to take in the aroma that almost lulls one into a daze. It's become an escape from reality, a portal to a different time.
The anise is used to make a local speciality called "arak."
This summer's harvest is finally done. It's been a stressful one as workers race to get all the grapes in before the weather changes. In October, Lebanon's dry summer comes to an end with torrential rain, and a surprising biting cold.
"We've finished all the wines and now we're preparing ourselves to attack the arak," Issa declared with a smile.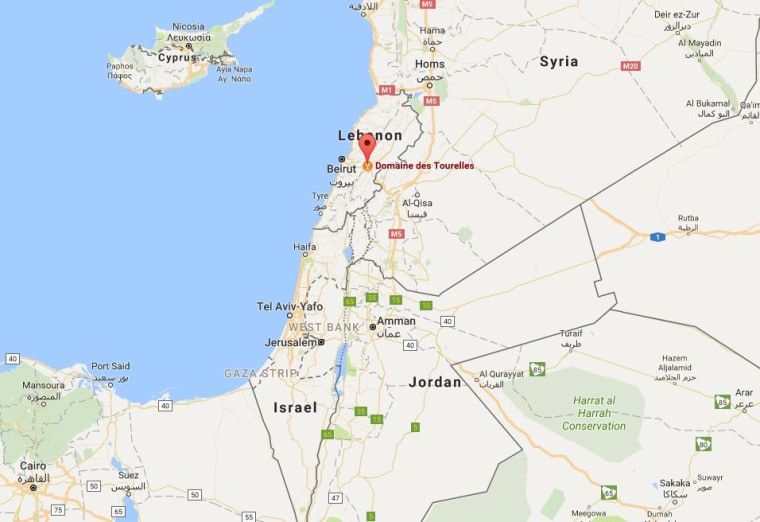 Arak is an alcoholic drink made from a combination of grapes and anise. At 100 proof, it packs a punch.
Domain des Tourelles' brand of arak, Araq Brun, is almost a staple of the Lebanese culture and widely found across the region.
Issa grabs a small glass and scoops some fresh arak straight from the container that collects it from the copper still, which is over 150 years old and from the Syrian city of Aleppo. He adds some water and instantly the color changes to a milky opaque, as if he's practiced some form of alchemy.
The distilled arak will sit in jars for anywhere from 18 months to five years, increasing in strength and flavor.
Before he returns to bottling, Issa shows off his winery's collection of wines: Red Classic, White Classic, Rose Classic, 100 Percent Cinsault, Marquis de Beys Red, Marquis des Beys Chardonnay and Syrah du Liban, along with the standard Araq Brun and the Araq Brun Five Years Reserve.
"We have some issues [in Lebanon] — problems, instability — in the region, a lot of negative things but people are eager to see some of the beautiful things," Issa said. "Like the wine. It's the most beautiful thing of Lebanon."