Mount Etna, one of the world's most active volcanoes, has awakened from an eight-month-long nap, erupting in a spectacular light and ash show over the Italian island of Sicily.
The eruption began Monday and was easing by Tuesday night. An ash fallout that the National Institute of Volcanology described as "modest" was reported in the villages of Lingfield and Zafferana Etnea, but the institute stressed that there was no danger to residents or aviation.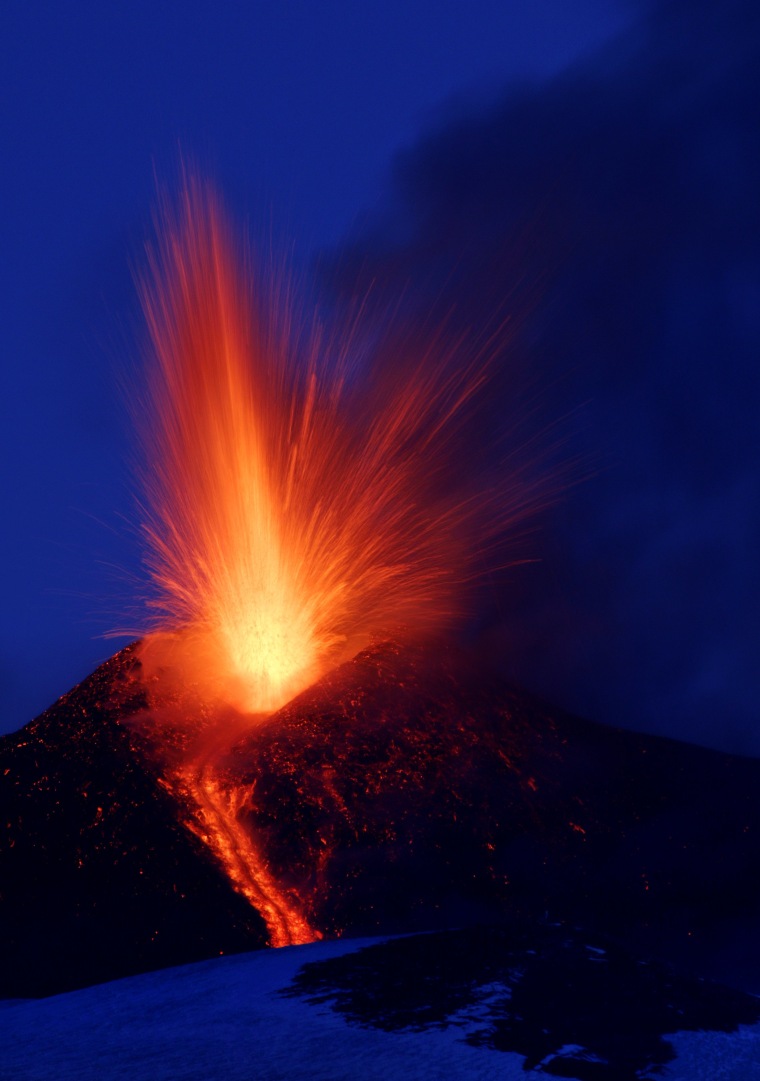 The volcano institute said the new eruption was accompanied by an underground tremor that was recorded at about 5 p.m. (noon ET) Monday. High-frequency GPS sampling indicated no significant changes in the volcano's structure that should cause alarm, it said.
Boris Behncke, a volcanologist at the institute's Catania bureau, said on Facebook that the lava flow was moving slowly and had advanced only about a half-mile toward the south-southwest.
Etna is characterized by so-called Strombolian eruptions — frequent, relatively mild explosions, probably caused by a slow buildup of carbon dioxide, sulfur dioxide and water gases. Small eruptions typically occur every few months — the last one came last May.