LONDON — Fans are gathering in singer Sinead O'Connor's former hometown in Ireland to say goodbye ahead of her funeral.
O'Connor's family invited the public to line the waterfront in Bray on Tuesday as her funeral procession passes by.
"Sinead loved living in Bray and the people in it," a statement issued by her family said. "With this procession, her family would like to acknowledge the outpouring of love for her from the people of Wicklow (county) and beyond, since she left last week to go to another place."
Fans left handwritten notes outside her former home, thanking her for sharing her voice and her music. One sign listed causes that the singer had expressed support for, including welcoming refugees.
O'Connor, 56, was found unresponsive at her London home on July 26. Police have not said how she died, though they said her death was not suspicious.
O'Connor, a multi-octave mezzo soprano of extraordinary emotional range who was recognizable by her shaved head, began her career singing on the streets of Dublin and soon rose to international fame.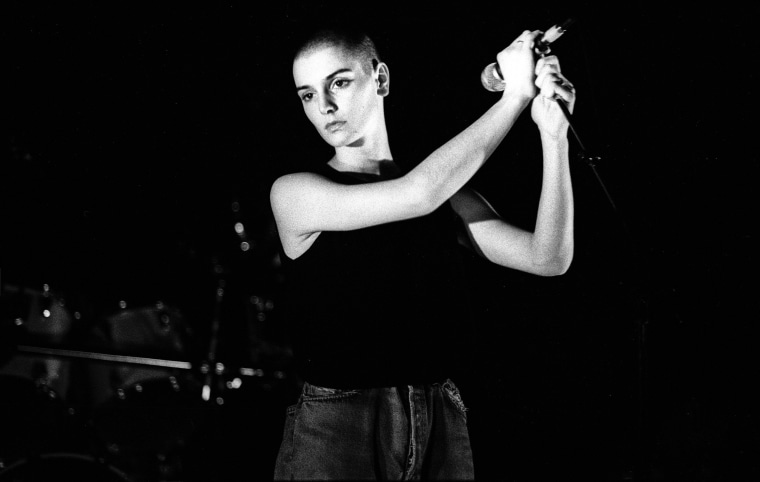 She became a sensation in 1990 with her cover of Prince's ballad "Nothing Compares 2 U," which topped charts from Europe to Australia.
She was a critic of the Roman Catholic Church well before allegations of sexual abuse were widely reported. She made headlines in October 1992 when she tore up a photo of Pope John Paul II while appearing on NBC's "Saturday Night Live" and denounced the church as the enemy.
She was public about her struggles with mental illness. When her teenage son Shane died by suicide last year, O'Connor tweeted there was "no point living without him" and she was soon hospitalized. Her final tweet, sent July 17, read "For all mothers of Suicided children," and linked to a Tibetan compassion mantra.
Since her death, celebrities have paid tribute to her, and ordinary people have shared acts of kindness she performed.