Israel on Tuesday refuted a White House claim that Prime Minister Benjamin Netanyahu "surprised" the Obama administration by cancelling a planned visit to Washington, saying that the White House knew Netanyahu was considering not coming.
Netanyahu had been expected to visit later in March on a trip coinciding with a major pro-Israel group's annual summit, but his office said he would not travel because he did not wish to come at the height of U.S. presidential primaries.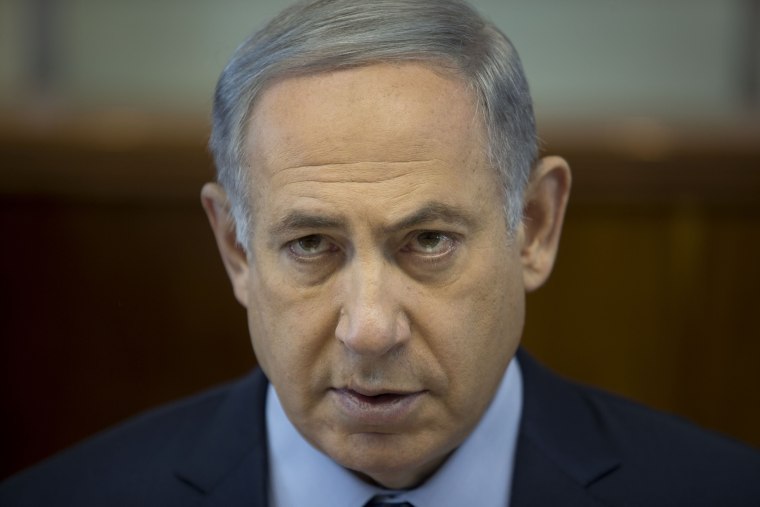 The spat comes amid tense relations with President Barack Obama in the last year of his presidency, and shortly before Vice President Joe Biden was set to touch down in Israel.
It was the latest episode in a fraught relationship between Netanyahu and Obama that has yet to recover from deep differences over last year's U.S.-led international nuclear deal with Israel's foe Iran.
Biden, whose 2010 visit to Israel was marred by acrimony over a Jewish settlement plan announced during his trip, arrives later in the day for talks on Wednesday with Netanyahu in Jerusalem and Palestinian President Mahmoud Abbas in the occupied West Bank.
The White House said Israel had proposed two dates for a meeting between the leaders and the U.S. had offered to meet on one of those days. "We were looking forward to hosting the bilateral meeting," said Ned Price, a spokesman for the White House's National Security Council. "We were surprised to first learn via media reports that the prime minister, rather than accept our invitation, opted to cancel his visit."
But Netanyahu's office said Israel's ambassador to the U.S. had already informed the White House last week there was a "good chance" Netanyahu would not make the trip.
It said the ambassador told the White House there would be a final decision on Monday. That day, Israeli news reports erroneously reported that Netanyahu would not travel because he was unwilling to meet with Obama. Netanyahu's office said it then informed the White House directly that Netanyahu would not be visiting.
Netanyahu was invited to address a summit of the pro-Israel group AIPAC. An Israeli official, who spoke on condition of anonymity because he was not authorized to discuss the issue publicly, said Netanyahu wanted to avoid potential meetings with presidential candidates at the summit. Netanyahu was accused of siding with Mitt Romney in the 2012 presidential campaign and he appears wary of sparking any additional claims of meddling in American politics.
"It's a tumultuous primary season in the United States ... we don't want to inject ourselves into that tumultuous process," the official said.