In his first year in Rome, Pope Francis' comments on everything from gays to atheists have gotten most of the attention, but his aggressive efforts to reform the Vatican's scandal-scarred financial apparatus show he's not all talk.
"What has happened is nothing short of an earthquake in the internal governance of the Holy See," said George Weigel, NBC's Vatican analyst, who had a private, wide-ranging meeting with the rookie pontiff on March 1.
Robert Mickens, a Vatican watcher for The Tablet, the Catholic weekly, called it "the biggest structural change to the Roman Curia in nearly half a century."
And Thomas Reese, a Jesuit priest who is an analyst for the National Catholic Reporter, said it's clear that Francis has gone "full-speed ahead and Vatican finances are going to get cleaned up."
From a secretive bank accused of money-laundering to corrupt purchasing contracts, the Vatican's business operations have been a source of intrigue and embarrassment for a church with 1.2 billion members worldwide.
Under Pope Benedict XVI, Roman authorities launched a probe of suspicious practices by the Vatican Bank, formally known as the Institute for the Works of Religion or its Italian acronym, IOR. For a short time, regulators stopped the Vatican from accepting credit or debit cards.
There was also the Vatileaks scandal with new allegations of financial skulduggery and cronyism. One example: The Vatican paid $741,000 for a nativity scene in St. Peter's Square, twice the going-rate, according to a leaked document.
Benedict began enacting reforms and increasing transparency, but Weigel said his style was ill-suited for the task.
"His problem as an administrator is not that he was the Rottweiler of press legend, it's that he was a puppy dog and he really found it difficult to crack heads and that helped do him in," he said.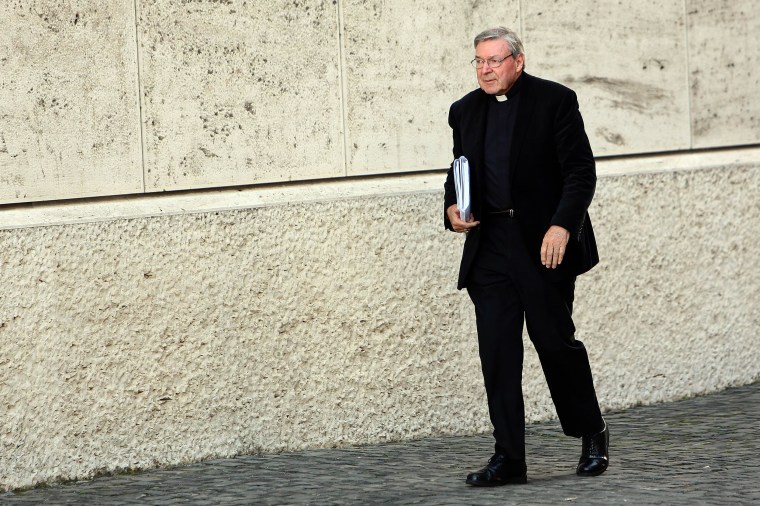 "This man [Francis], who comes from — as he put it — the ends of the earth and had no intention of doing this job, he is a freer man to deal with this. The fact that this is likely going to be a short pontificate means he doesn't have to think about the long game. He can get it done now."
Francis has certainly not wasted any time in demonstrating that when it comes to the Vatican's money, he means business.
In June, he named a trusted aide to supervise the bank and weeks later axed its director and his deputy. In January, he ditched four of the five cardinals tasked with overseeing the bank, including Benedict's secretary of state, Cardinal Tarcisio Bertone.
"The pope is the only stockholder for the bank, and he fired the board of directors," Reese said.
The biggest move, however, came last month when Francis created a new job, the Secretariat for the Economy, and handed hard-nosed Australian Cardinal George Pell full authority over the Holy See's business, administrative and personnel matters.
The goal, according to a Vatican statement, is "a more formal commitment to adopting accounting standards and generally accepted financial management and reporting practices, as well as enhanced internal controls, transparency and governance."
It sounds so sensible, an outsider might miss the ground-breaking nature of the change.
"It's important to understand that this is not just money. It's also personnel policy and administrative policy," Weigel said.
"When you take those away from the people who had it before and give it to an entirely new body run by an outsider known to be a no-nonsense guy, you have created — at least in Vatican terms — a real earthquake," he said.
By the nature of his new title, Pell would seem to be on equal footing with the Vatican secretary of state, reporting directly to the pope.
He's already said he wants to save tens of millions of dollars through practices like quarterly audits and a policy of "two sets of eyes" on everything in the Vatican's $300 million annual budget and $1 billion endowment.
"This is unheard of in an Italian context," Weigel said. "People are going to have to get used to a new way of doing business."
The impact of the cleanup — assuming the new team is as effective as observers think it will be — will go beyond a bottom line that is actually smaller than many might imagine.
"These people are supposed to be holy, and they're stealing!" Reese said of the previous crew of coffer guards. "If you want people to put money in the basket, you want to make sure they know their money is used efficiently and well and for good purposes."
That efficiency plays well with Francis' constant drumbeat for the downtrodden. "He wants to help the refugees in Syria? Well, think of all the money that was wasted that could have gone to the poor," Reese said.
Weigel notes that the scandals arising from church accounts are also a big distraction from the job that Francis — who has always seen himself as a parish priest, not a manager — really wants to do.
"The pope is deadly serious about making the Holy See's finances and administration serve the mission of the church," he said. "This is a matter of getting this stuff in order so it's not an impediment to the evangelization.
"And this is true of the financial reforms put in place in American dioceses — once you do the heavy lifting and you have people you can trust, you don't have to worry about it any more."