JERUSALEM — Hundreds of Palestinian prisoners on Saturday ended a 40-day hunger strike over their conditions in Israeli jails, the Israel Prisons Service and a Palestinian official said.
About 1,100 inmates had initially taken part in one of the largest such hunger strikes, that began on April 17 and had raised tensions between Israel and the Palestinians, with protests in support of the strikers spilling over into clashes in the occupied West Bank and along the Israel-Gaza border.
More than 800 inmates who had stuck with the hunger strike until Saturday, ended it after talks held with the International Committee for the Red Cross (ICRC) and the Palestinian Authority concluded in an agreement to change some of the prisoners' conditions, a Prison Service Statement said.
On Wednesday, the U.N. High Commissioner for Human Rights Zeid Ra'ad al-Hussein urged Israel to improve conditions for Palestinians in its custody.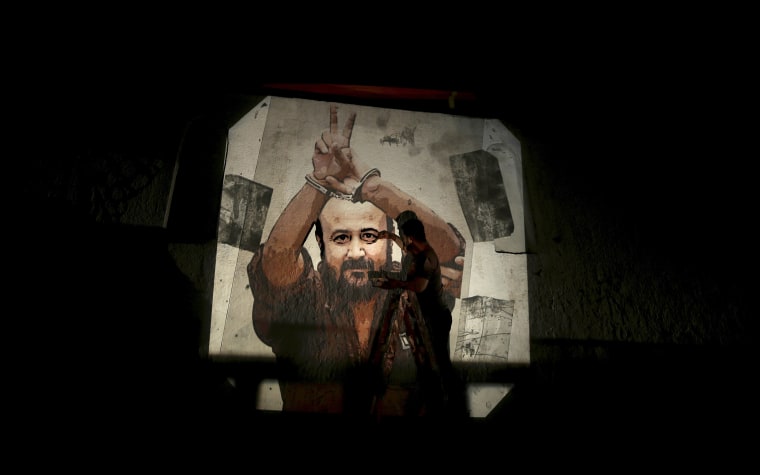 Both Karaka and the Israeli Prisons Service did not initially divulge the full details of the agreement. However, the Prison Service did say that a second monthly family visit would be reinstated after it had been cut in the past.
The strike was called by Marwan Barghouti, the most high-profile Palestinian jailed in Israel, to protest against solitary confinement and an Israeli practice of detention without trial that has been applied to thousands of prisoners since the 1980s. Israel says that measure is necessary to prevent attacks and protect security sources.
Barghouti, a leader in Palestinian President Mahmoud Abbas's Fatah movement, was convicted of murder over the killing of Israelis during the second Palestinian intifada, or uprising, and sentenced in 2004 to five life terms. Surveys show many Palestinians want him to be their next president.
Israeli Public Security Minister Gilad Erdan had said Barghouti started the strike in order to garner political support on the Palestinian streets rather than improve conditions for his fellow inmates.
The Prisons Service said that most of the inmates on strike were aligned with Fatah. About 750 had stopped striking during the 40 day period and 18 were being treated in hospital.
Although hunger strikes are not uncommon among the 6,500 Palestinians held in Israeli jails, many of whom were convicted of attacks or planning attacks against Israelis, this was one of the largest.