The Philippines vowed on Tuesday not to back down in the face of a Chinese effort to block its fishermen from a fiercely contested shoal in the South China Sea, while Beijing warned the Southeast Asian nation not to "provoke and cause trouble."
The comments came a day after Manila cut a floating 980-foot barrier Beijing installed at the shoal, one of Asia's most contested maritime features, making use of coastguard personnel posing as fishermen in a small boat.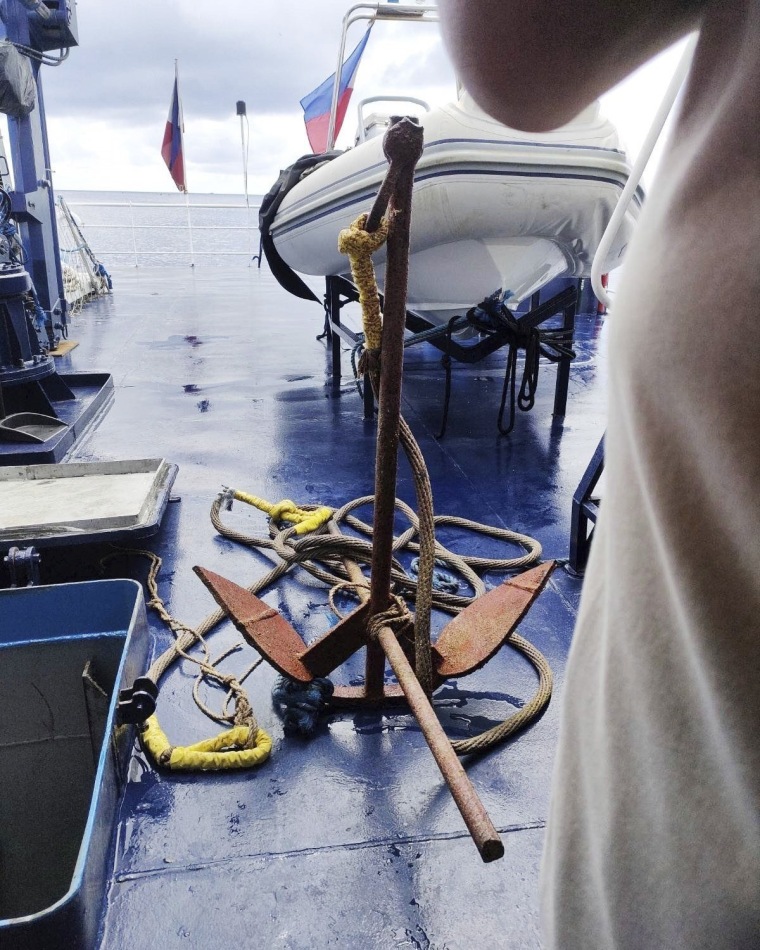 The move, which the Philippines called a "special operation," could further strain ties that have deteriorated this year.
"They might still return the floating barrier once again, they might still do shadowing and dangerous maneuvers once again," Philippine coastguard spokesperson Commodore Jay Tarriela told CNN Philippines.
He said China's coastguard had even removed remnants of the severed ball-buoy barrier and had been measured in its response to the presence of its vessel, which reached its closest point to the strategic atoll since China seized it in 2012.
"We have shown the world the Filipino people will not back down and we're still going to consistently carry out whatever is necessary for us to maintain our presence," Tarriela said.
The Scarborough Shoal, a prime fishing spot about 124 miles off the Philippines and within its exclusive economic zone (EEZ), has been the site of decades of on-off disputes over sovereignty.
China, which calls the rocky outcrop Huangyan Island, has accused the Philippines of "intruding" in what were indisputably Chinese waters. On Tuesday, it warned Manila to steer clear of provocations.
"China firmly upholds the sovereignty and maritime rights of Huangyan Island, and we advise the Philippines side not to provoke and cause trouble," foreign ministry spokesperson Wang Wenbin told a regular press briefing.
The Philippines and China have repeatedly sparred over the shoal, but tension had ebbed under the previous pro-China administration in Manila.
Ties have soured this year, however, as new President Ferdinand Marcos Jr, who authorized the cutting of the cordon, seeks to strengthen relations with ally the United States.
Such efforts included giving the U.S. military expanded access to Philippine bases, a move criticized by China as provocative and liable to stoke regional tension.
Vessels of the two countries have faced off several times this year elsewhere in Philippine EEZ.
Manila has accused Beijing's coastguard of dangerous and aggressive acts such as using a military-grade laser to deter a resupply missions to troops stationed on a rusty, grounded warship.
China says that occupation is illegal.
On Monday Chinese nationalist tabloid the Global Times quoted an expert as saying Philippine decision-makers were acting under the influence of a United States bent on instigating conflicts to contain Beijing.
Control of the shoal, about 528 miles off mainland China, is a sensitive issue for Beijing, which for the past decade has maintained a constant presence of coastguard ships and fishing vessels there.
The shoal figured in a case the Philippines took to the Permanent Court of Arbitration in the Hague, which ruled in 2016 that China's claim to most of the South China Sea had no basis under international law.
China does not recognize the ruling.