/ Source: Associated Press
MOGADISHU, Somalia — Pirates have hijacked an oil tanker off the coast of Somalia, officials and piracy experts said Tuesday, in the first hijacking of a large commercial vessel on the crucial global trade route since 2012.
John Steed of Oceans Beyond Piracy said the Aris 13 on Monday reported being approached by two skiffs. The ship had been carrying fuel from Djibouti to Somalia's capital, Mogadishu, he said. Eight Sri Lankan crew members were reported aboard.
A Somali official said at least two dozen men boarded the ship off Somalia's northern coast, an area known to be used by arms smugglers and members of the al Qaeda-linked extremist group al Shabaab.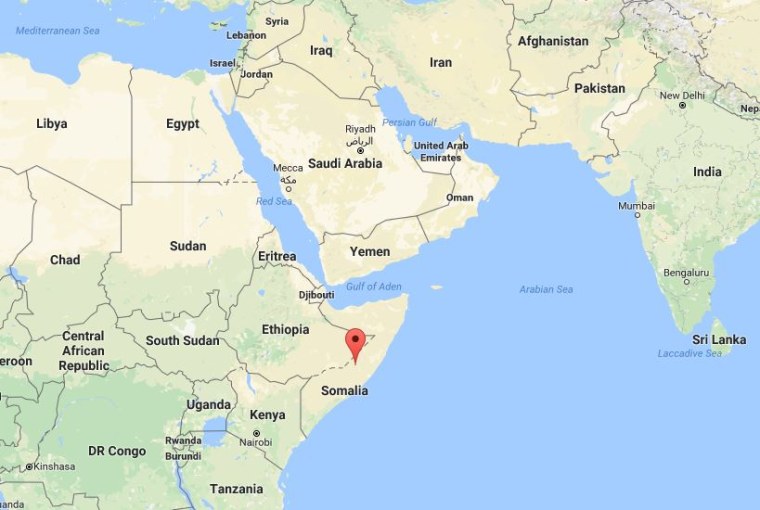 It was not immediately clear who owned the ship.
A British-based spokeswoman for the European Union Naval Force operation off Somalia, Flt. Lt. Louise Tagg, confirmed that an incident involving an oil tanker had occurred and an investigation was underway.
Related: Somalia's Pirates Announce Return With Tanker Shootout
This would be the first commercial pirate attack off Somalia since 2012, Steed said.
Piracy off Somalia's coast was once a serious threat to the global shipping industry. It has lessened in recent years after an international effort to patrol near the country, whose weak central government has been trying to assert itself after a quarter-century of conflict.
But frustrations have been rising among local fishermen, including former pirates, at what they say are foreign fishermen illegally fishing in local waters.
Somali pirates usually hijack ships and crew for ransom. They don't normally kill hostages unless they come under attack, including during rescue attempts.