Pope Francis has opened the door for a debate on priestly celibacy.
Fresh off the back of his historic trip to the Middle East, the pontiff delved into one of core Catholic Church rules by declaring it is "not a dogma" that clergy members abstain from sex.
"It is a rule of life that I appreciate very much, and I think it is a gift for the church," Francis told reporters aboard a plane returning to the Vatican. "But since it is not a dogma, the door is always open."
While Vatican watchers are skeptical that the pope's remarks signal that a dramatic change is imminent, many say the fact that Francis is so openly amenable to dialogue on the issue is significant in and of itself.
"I think the real change is that he is allowing a conversation about celibacy which John Paul II and Benedict weren't interested in having," said Thomas Reese, senior analyst at the National Catholic Reporter. "They did not want any discussions of it. What Francis is saying is if people want to discuss it, he's not going to stop it."
This is not the first time Pope Francis has spoken celibacy - he made similar statements while Archbishop of Buenos Aires and after his elevation to pope, his secretary of state noted that it "is not an institution."
That's because while celibacy among Catholic clergy has been around for 1,000 years, it is considered a man-made rule which can be altered - rather than dogma, or unchangeable.
"He is allowing a conversation about celibacy which John Paul II and Benedict weren't interested in having"
Still, celibacy is an oft-debated subject - especially given that Anglican and Protestant priests are allowed to marry.
When New York's Cardinal Timothy Dolan was Archbishop of Milwaukee, a number of priests in his archdiocese penned a letter to the head of the United States Conference of Catholic Bishops blaming a shortage of priests partly on the fact that clergy could not marry.
There are also some critics who, in the face of widespread sexual abuse of children by priests, have argued that sexual frustration may be partly to blame.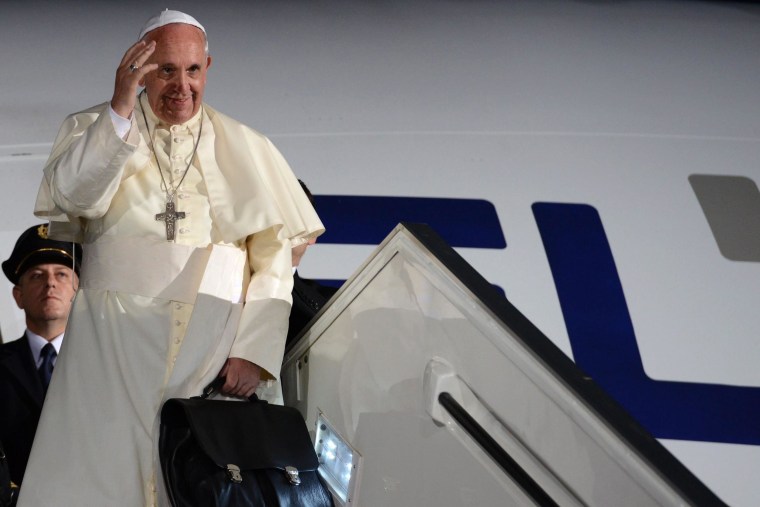 Francis, in some of his harshest language to date on that scandal, said aboard the papal plane that sexual abuse by clerics is "like a satanic Mass." He will meet with abuse victims next month at the Vatican.
"We must go ahead with zero tolerance," he said on the plane.
Francis - known as the people's pope - has opted to focus more on areas such as pastoral outreach and helping the poor than cultural flashpoints like abortion and gay marriage.
Still, his openness to dialogue could belie a willingness to shift tack.
"Pope Francis is clearly open to discussing anything," Sr. Mary Ann Walsh, spokeswoman for the United States Conference of Catholic Bishops, said. "The man is very open to discussing any ideas and coming to a greater understanding ... I think his idea is that this brings people to understanding."
-Reuters contributed to this report.