A pregnant Israeli woman was stabbed south of Jerusalem on Monday, officials said, a day after a mother-of-six was slain in her home.
Israel's military said the assailant entered the community of Tekoa, south of Jerusalem, and was shot by security personnel following the attack.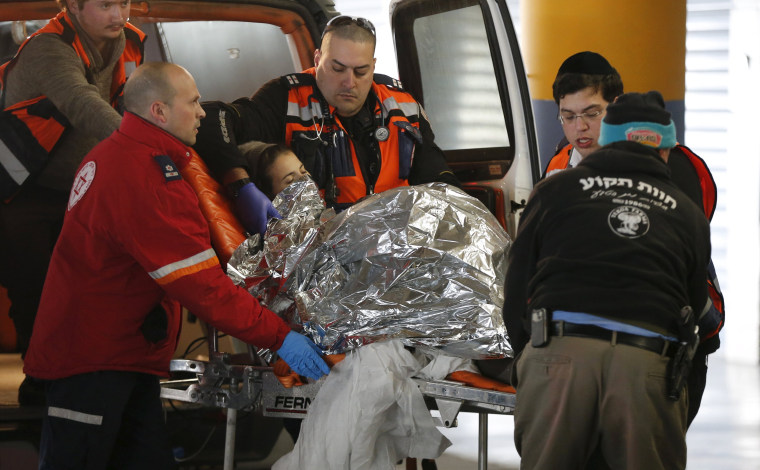 The 30-year-old pregnant victim has been evacuated to a hospital, according to the military.
Israel's Magen David Adom Ambulance service said the victim was in "moderate to severe" condition and the alleged assailant was in a "severe" condition.
The attack came a day after an Israeli mother-of-six was stabbed to death in the West Bank by an alleged terrorist and amid a wave of violence which has swept Israel and the West Bank.
Since late September, more than 20 Israelis have been killed in Palestinian attacks and at least 132 Palestinians have been killed by Israeli fire, according to The Associated Press.