An Italian prosecutor in the retrial of Amanda Knox and Raffaele Sollecito pleaded with a court to take steps to ensure that their sentences would be served if they're convicted again of killing British student Meredith Kercher.
The request came as lawyers began rebuttals on Monday as part of lengthy closing arguments in the case. Knox's attorneys will get the final word before a panel of two judges and eight jurors begin deliberations on Jan. 30.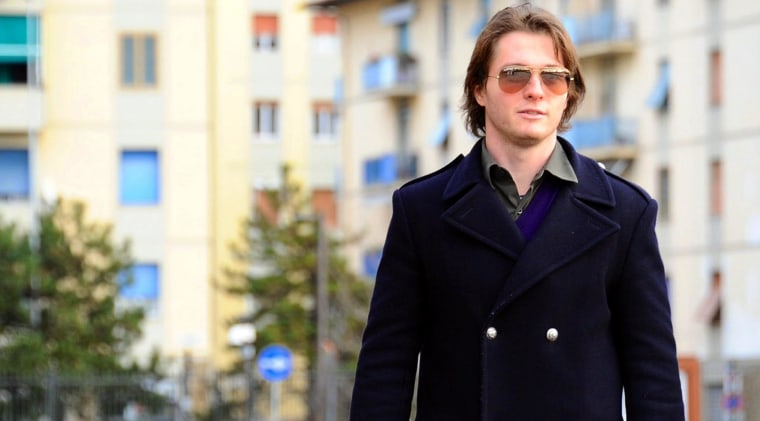 Prosecutor Alessandro Crini acknowledged his request is complicated by Knox remaining in the United States, while her former Italian boyfriend Sollecito has traveled abroad, The Associated Press reported.
As a precautionary measure, Sollecito could be arrested, put under house arrest or have his passport confiscated, the prosecutor said.
"The situation is unusual," Crini told an AP reporter outside the court session. "Usually if someone is convicted of murder, they are already in custody."
Crini also demanded guilty verdicts and prison sentences of 26 years for both defendants, and requested Knox's sentence for a slander conviction be increased from three years to six years.
Knox, 26, and Sollecito, 29, have always denied any role in the 2007 murder of Kercher, who was found with more than 40 wounds, including a deep gash in the throat.
In a long legal saga, they were convicted in 2009 and sentenced to 25 years in prison, but that was overturned in 2011 by an appeals court, which set them free.
The new appeal trial re-examined the evidence to determine whether Knox and Sollecito helped kill 21-year-old Kercher in the apartment the two women shared in Perugia, Italy.
Knox, now a University of Washington student in her hometown of Seattle, was not required by law to return to Italy, but Sollecito has attended some court sessions and has vowed to be present for the verdict.
In a separate trial, Ivory Coast-born Rudy Hermann Guede, was convicted in 2008 for the taking part in the murder and is serving a 16-year prison sentence.
NBC News producer Claudio Lavanga and The Associated Press contributed to this report.