Russian President Vladimir Putin called President Barack Obama and discussed continued tensions in eastern Ukraine and the fight against ISIS in the Middle East.
In a statement, the White House said the two leaders addressed continued bloodshed in Syria and agreed on the importance of unity among the six world powers that are negotiating to restrict Iran's nuclear capabilities.
As for Ukraine, the White House said Obama told Putin Russia needs to meet commitments it made in Minsk, Belarus, earlier this year, including the removal of troops and equipment from Ukrainian territory.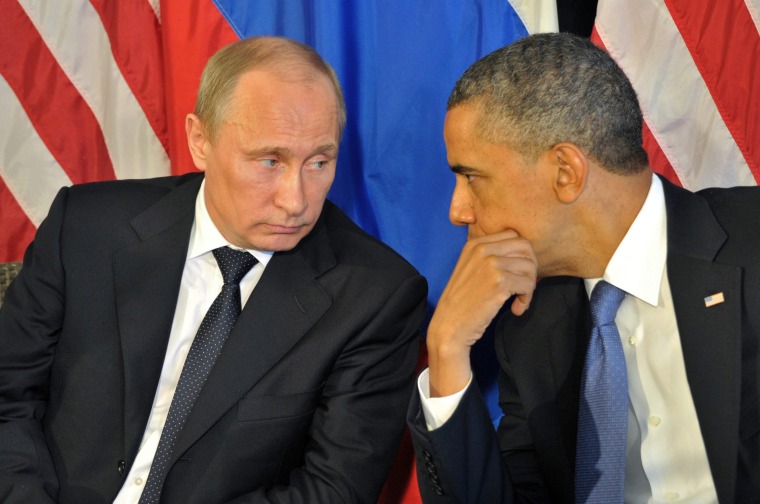 The call came on the same day NATO's supreme allied commander cited a continuous flow of ammunition and other military supplies from Russia across the border to Ukraine.
According to a posting on the Kremlin's official English website, "significant attention" was given to the topic of ISIS and terrorism in the Middle East.
"Vladimir Putin and Barack Obama agreed to instruct Russian Foreign Minister Sergei Lavrov and U.S. Secretary of State John Kerry to hold a meeting to discuss this issue," the Kremlin said.