Russia confirmed Thursday that five of its citizens were killed in a U.S. strike in Syria last week.
Maria Zakharova, a Foreign Ministry spokeswoman, told a briefing that none of the dead were military personnel. They were killed in a clash in the eastern Deir el-Zour province on Feb. 7.
Zakharova wouldn't describe how the Russians died, saying the circumstances were still being clarified, but her statement amounted to official recognition that the victims were part of the force that advanced on positions of the U.S.-backed fighters.
The incident marks the first time Russians and Americans have become directly engaged in combat in Syria — a scenario Moscow and Washington have anxiously sought to avoid.
On the chaotic Syrian battlefield, Russian forces are supporting the Syrian government in the fight against opposition groups, some of which are backed by the United States, and elements of both sides are fighting the last remnants of the Islamic State group in Syria.
The U.S. military has said it maintained contact with the Russian military in Syria before, during and after the Feb. 7 clash. The Russian Defense Ministry insisted its troops weren't involved in the incident, saying 25 Syrian volunteers were wounded in the U.S. strike.
President Vladimir Putin's spokesman, Dmitry Peskov, has said that some Russian citizens could be in Syria but the Kremlin doesn't have any information about them.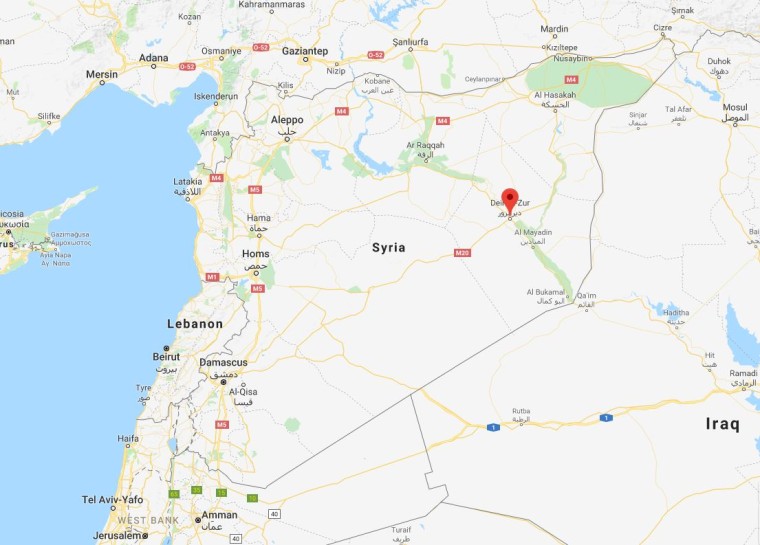 Along with the Russian military, which has waged a military campaign in support of Syrian President Bashar al-Assad's government since September 2015, thousands of Russians have also reportedly fought there as private contractors.
The private fighters allow the Kremlin to keep the official death toll from its campaign in Syria low, helping to avoid negative publicity about Russia's involvement in Syria as Putin runs for re-election in the country's March 18 presidential vote.