A former Vatican official stripped of his post and priesthood after coming out as gay has written to Pope Francis excoriating the "homophobic" church for making the lives of religious homosexuals "hell."
In a letter to the pontiff, Krzysztof Charamsa thanked Francis for his "words and gestures towards homosexual people" but said the rest of the Vatican must adopt the pope's apparently more open-minded approach.
"Have a minimum of mercy," Charamsa urged the pope in a letter dated Oct. 3 — the day he publicly announced his sexuality — and released by him this week to the media with his own translation from Italian.
"At least leave us alone, allow governments to make our life more human" compared to the church which has "made the lives of gays and lesbians ... only a hell," Charamsa wrote.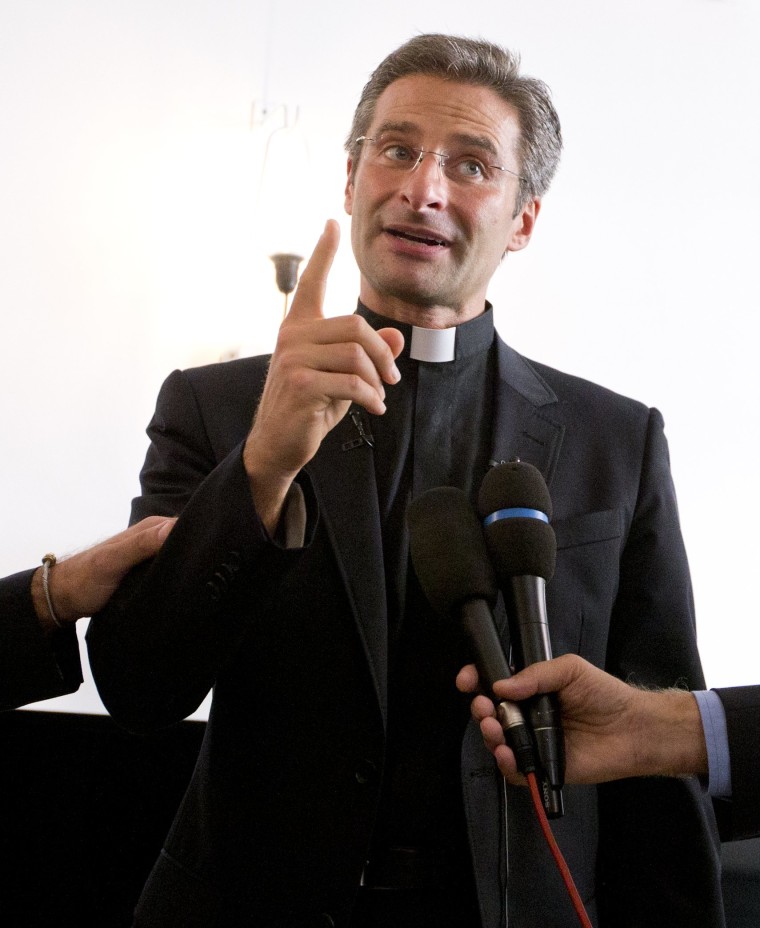 Charamsa, who was a monsignor at the Congregation for the Doctrine of the Faith, said that the Catholic church clergy was "full of homosexual people" and yet "many times violently homophobic."
"All gay cardinals, gay bishops and gay priests should have the courage to abandon this insensitive, unfair and violent church," he wrote. "We exist and we will always exist, even if your church keeps on reducing us to nothing, as it still does with divorced and remarried people."
The Vatican, which has yet to respond to the contents of the letter, earlier this month called Charamsa's public declaration "very serious and irresponsible" and dismissed him from his position there. He was also removed by his diocese in Poland.
Charamsa, 43, told NBC News that while he had lost his spiritual work, he found "my courage, my liberty, my dignity."
The episode comes at a critical time for the church, which has been wracked by sex-abuse scandals while seemingly rejuvenated by widespread adoration for Francis.
In his letter, Charamsa said: "I side with homosexual people, to be at their service and to help them to wake up this dormant and hypocritical church, anchored in its cold inhuman doctrines without mercy and charity … a homophobic church that only knows how to hate others only because they are not heterosexual."