The looming execution of a Pakistani man who was "tortured into confessing to murder" aged just 14 has raised questions about the country's justice system.
Shafqat Hussain, whose body still bears scars from the beatings he received, will be hanged on Tuesday, according to the so-called "black warrant" issued to his legal representatives.
It is the fifth time in less than two years that a date has been set for the 24-year-old's execution, Hussain's lawyer Sarah Belal told NBC News.
"The last three times he has come within hours of death," she said. "So just think about what that does to both him and his family. It's harrowing. He can't eat or sleep. We have been in touch with his family and they are going through this ordeal as well."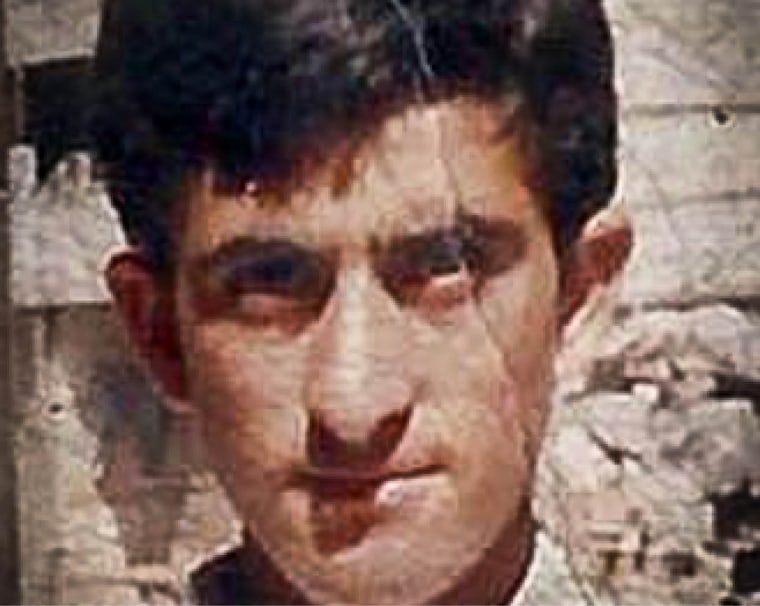 Hussain was arrested in 2004 at the age of 14, and convicted by a Pakistani anti-terrorism court of kidnapping and killing a child. The charges were later reduced to involuntary manslaughter.
Rights groups say that Hussain's "confession" came after nine days of torture — which included electrocutions, and beatings.
"There has never been a credible investigation into Shafqat's age at the time of his conviction and there are many problems with the government's insistence that he was not a juvenile," said Belal, who is also the director of Justice Project Pakistan (JPP). "This is quite aside from the fact that he was also brutally tortured into a 'confession.' If the government executes Shafqat despite this, it will be an unimaginable travesty."
Rights groups also point to the fact that he was tried in an anti-terrorism court despite falling far short of traditional definitions of what constitutes terrorism.
Hussain's inclusion on a list of "terrorists" is why his name came up last year when Pakistan lifted its unofficial six-year moratorium on the death penalty in response to the deadly Taliban attack in Peshawar that killed more than 140 children last year.
The son of a poor farmer in Pakistan's rural Azad Kashmir region, Hussain's family was plunged further into poverty when his father suffered a stroke,
Hussain's learning disability made school a struggle, according to JPP, which said that he decided to drop out and help support his parents and six siblings. He moved to Karachi where he found work as a security guard.
Hussain grew close to one family which moved into the building where he was employed — often playing with their children and even helping to babysit.
When one of the kids went missing, Hussain helped the family to search and file a police report.
But around a month later, he was arrested and charged with kidnapping and murder.
Although Hussain confessed to the murder, he later told a court he had only done so under torture.
"He still carries burn marks on his arm from where cigarette stubs were put out on him, his genitals were electrocuted," Belal said.
RELATED: 8 Who 'Confessed' to Malala Shooting Freed From Prison
However, the court did not investigate the validity of the confessions or torture allegations. The issue of his age at the time of the alleged crime also wasn't raised during the trial — despite the fact that Pakistan has ratified both the International Covenant on Civil and Political Rights and the Convention on the Rights of the Child.
Both prohibit capital punishment of anyone who was under 18 at the time of an alleged offense, according to Human Rights Watch.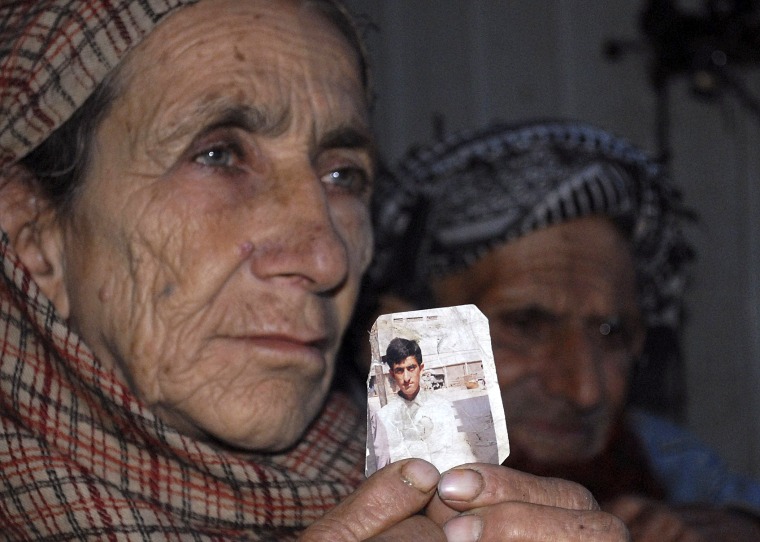 While Hussain's case has provoked controversy abroad, the sentence has been defended by Pakistani politicians.
"The defense has not managed to do, besides lot of song and dance in the press, anything concrete to satisfy the courts or the prosecutors that this man was indeed a juvenile when he was convicted," a senior official from the country's Interior Ministry told NBC News.
An executive inquiry by the Pakistan's Federal Investigation Agency (FIA) also concluded that Hussain was actually 23 at the time of his arrest, according to a report in the country's Dawn newspaper.
However, Pakistan's Interior Minister Chaudhry Nisar Ali Khan last month said the FIA needed a "clean-up operation to weed out corrupt elements," according to The Tribune newspaper.
Belal vowed to continue fighting for her client's release, saying that they plan a direct appeal to Pakistan's President Mamnoon Hussain.
"It's not done and dusted," she said. "We're all going to keep on trying until the last minute to save him from the unjust system."