While the Kremlin's military clings to occupied land across Ukraine, half the world away a suspected Russian diplomat appears to be staging a more modest occupation of his own that is fueling a growing national security standoff.
The suspected diplomat is squatting on the site of Moscow's proposed new embassy in the Australian capital, Canberra, after the government vetoed the plan over security risks.
While Russia tries to overturn that decision in court, a mystery man has been spotted living on the site for days in a portable building surrounded by weeds and discarded construction materials. Photos showed him smoking cigarettes outside, wearing a black down jacket with jeans and sneakers.
Australian Federal Police have been waiting on the road near the site since Sunday, sparking interest from passersby and then the media.
Officers are reportedly unable to evict the man because he has diplomatic immunity, though in a video posted by local media he refused to provide his identity.
The Russian embassy in Australia declined to comment on the case after NBC News contacted them by email on Friday. Russia's foreign ministry did not immediately respond to a request for comment.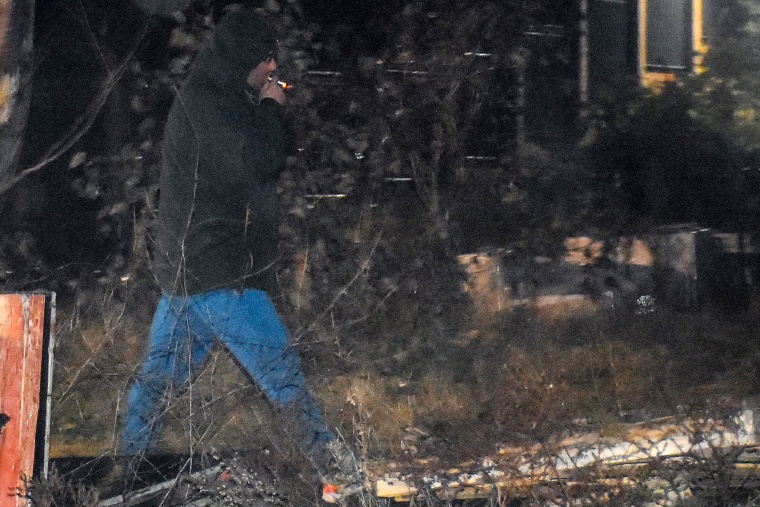 Australia's leader doesn't seem too concerned about the situation, though.
"A bloke standing in the cold on a bit of grass in Canberra is not a threat to our national security," Prime Minister Anthony Albanese said during a news conference Friday.
Albanese said Australia is very confident "that it will be resolved," particularly given the cold weather in Canberra. In the middle of winter, the city's minimum temperature can reach around 30 degrees Fahrenheit.
The site in Yarralumla, a southern suburb of the capital, is particularly close to Australia's Parliament, as well as the U.S., British and Canadian embassies.
Australia is a close U.S. ally and increasingly central to Western efforts to combat China in the Pacific, adding to deteriorating relations with Russia since it launched its war in Ukraine.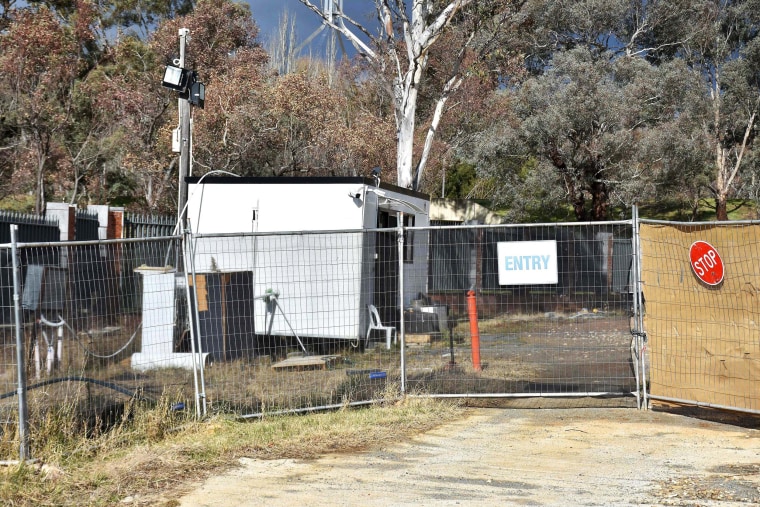 Last week, the Australian government decided to cancel Russia's lease on the land and passed emergency legislation, citing national security concerns caused by its proximity to those sites.
Kremlin spokesperson Dmitry Peskov accused Australia of "Russophobic hysteria" for canceling the contract, adding that Moscow "will behave accordingly."
And it has now informed Australia that it intends to challenge the termination of the lease in the High Court on constitutional grounds, the Australian government said in a statement.
"Russia's challenge to the validity of the law is not unexpected," the statement said according to the Associated Press. "This is part of the Russian playbook."