LONDON — Dotted among the fried-chicken joints, pawn shops and Eastern European grocery stores on the main street of London's East Ham neighborhood, the ubiquity of one type of outlet might seem alien to American visitors.
NBC News counted 15 betting shops while wandering a 1.3-mile stretch of High Street North on a recent afternoon.
"Residents hate it," said Julianne Marriott, who represents the area on the London Borough of Newham's council. "There are very few people who think it's a good thing."
With the industry changing rapidly within the U.K. — due largely to the advent of apps and online betting — it's unclear what the world of sports gambling will look like even a few years from now.
But following the U.S. Supreme Court's decision last month to strike down a federal law that required states to ban gambling on the outcome of sporting events, Britain's £13.8 billion-a-year betting industry ($18.4 billion) may offer a glimpse into America's future.
There are 8,351 betting shops across the U.K. They take bets on a range of sporting events, including soccer, cricket, rugby and horse racing, as well as the NFL and Major League Baseball.
High Street North in East Ham made national headlines in 2013 for having the highest proliferation of bookmakers of any place in the U.K.
Advertisements for gambling brands are also common during televised sporting events, with some promoting the opportunity to place real-time bets on things that may happen seconds later.
But the adrenaline rush that comes with having money riding on a goal or a touchdown isn't the whole story.
Britain's Gambling Commission regulator in 2017 suggested that the number of problem gamblers had risen by about one-third, to 430,000 people, in just three years. (The U.K. has a population of around 66 million.)
"There's been a huge increase in gambling profits ... and there suddenly seems to be a huge increase in problem gambling across the population."
Mark Potter, 37, a former professional rugby player, says his gambling addiction started with a visit to a so-called high-street bookmaker — the legal shops that appear on Britain's equivalent of Main Street.
"The straw that broke the camel's back was that I sold my wife's engagement ring and sold my kids' stuff to gamble with," Potter told NBC News.
Potter says that "very low point" was preceded by "stealing money, and getting arrested for committing fraud." He also lost his job.
"I carried on betting, that didn't make me want to stop," said Potter, who lives in the northwest of England and now works for a company that educates athletes about the risk of gambling. "If you're a problem gambler, you'll always find a way to place a bet."
Those issues have been exacerbated by another modern trend in the industry. Despite high-street bookies being a traditional hub for sports betting since the 1960s, most are now dominated by highly addictive fixed-odds betting terminals.
A type of electronic slot machine, the betting terminals are accused of targeting some of the most vulnerable people in British society and contributing to the growing number of problem gamblers.
Marriott, the council member who represents the left-leaning Labour party, also expressed concerns about how betting has evolved in recent years.
"My grandad use to go to the betting shops to place a bet on the horses, but now it's very different," Marriott said. "That's very different to going to a betting shop, and just standing there and pressing a button … and then winning or losing money in massive amounts. It's almost not the same thing."
Blink and you'll miss the chance to bet
Cellphones have also changed Britain's sports betting industry.
Remote gambling using apps or websites as opposed to high-street shops is now a £4.7 billion ($6.3 billion) a year industry. It accounts for 34 percent of the entire U.K. betting market, a proportion that is growing all the time.
Nine of the 20 soccer teams in the English Premier League have jerseys sponsored by online betting firms from around the world; East Ham's soccer team, West Ham United, is one of them. Most teams also have official betting partners.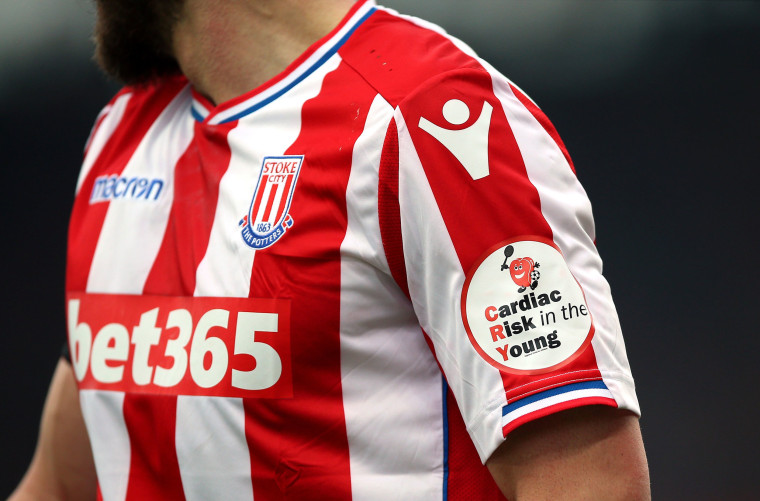 The rise in remote gambling now allows British customers to change their bets or cash out during a game, and also make bets well beyond the final score, like the number of yellow cards issued, the time of the next goal or the number of free or corner kicks.
Viewers of soccer games on British commercial TV channels have been bombarded in recent years by half-time betting advertisements, including some offering live odds based on what's already happened and what might happen.
While gambling-related ads are banned before 9 p.m. on British TV, largely so children aren't exposed to them, sports broadcasts are exempt.
A study by the BBC found that in all matches aired across the main commercial soccer broadcasters, 95 percent of them featured at least one betting ad.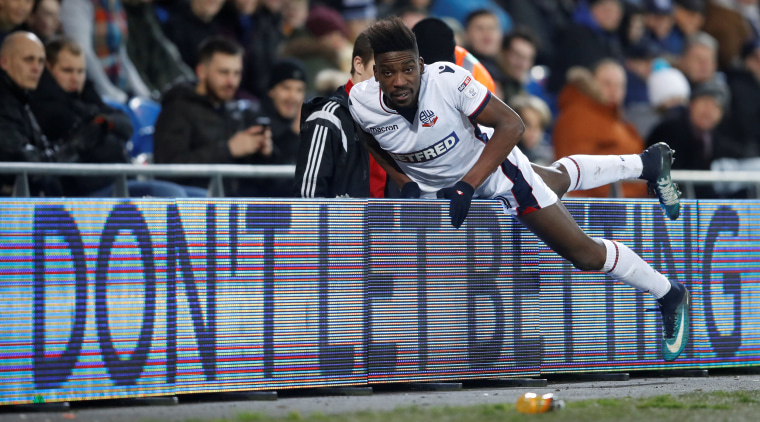 While soccer players are prohibited from betting on games and endorsing such firms, some critics worry about the impact on young fans of having betting brands emblazoned across team uniforms and being bombarded by betting ads on TV.
"What most people are concerned with is how it might encourage children to identify with certain brands, or develop brand loyalty to these brands long before they're even allowed to use these products," said Carwyn Jones, a professor of sports ethics at Cardiff Metropolitan University.
Tom Watson, an opposition lawmaker and the deputy leader of the Labour party, has even called for a ban on betting companies sponsoring U.K. soccer teams.
'Opportunities for corruption'
The availability of bets on seemingly minor outcomes within games has caused issues.
"What that creates is low-consequence opportunities for corruption," Jones said. "So you can be corrupt without losing the game."
Bradley Wood, who plays for the English lower-league team Lincoln City, was banned from soccer for six years last month after intentionally fouling an opponent, leading him to receive a yellow card in two FA Cup games in 2017. He and seven friends were later found to have bet on that outcome.
And Wayne Shaw, a 280-pound substitute goalkeeper for part-timers Sutton United, became a cult figure during a game against Premier League club Arsenal when he was caught on camera eating pie — an incident that became known as "Piegate."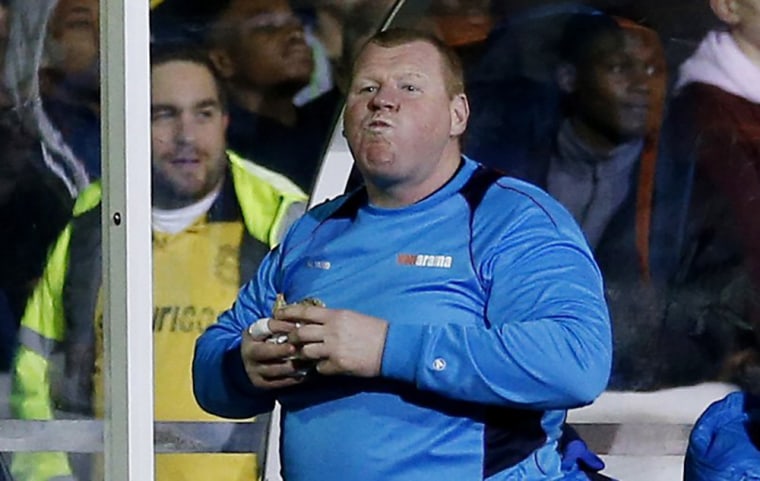 However, the gambling brand Sun Bets had sponsored Sutton for the game, and offered its customers a novelty bet on whether or not Shaw would eat pie during the game.
Shaw admitted he was aware of the bet and was promptly forced to leave the team, and Sun Bets was fined £84,000 ($113,000) by the Gambling Commission.
Jones highlighted the potential for "what you could bet on in baseball and in American football — the number of yards, the downs — it's almost an infinite market possibility."
While Jones said the gambling industry maintains such betting has "no negative impact," he added, "There's been a huge increase in gambling profits ... and there suddenly seems to be a huge increase in problem gambling across the population."