AMMAN - Syrian rebels captured an army base in the eastern oil province of Deir al-Zor on Thursday, striking another blow against President Bashar Assad.
But Syria's newly-united opposition is struggling to consolidate, and even allies such as Tunisia and Libya have yet to lend their official support.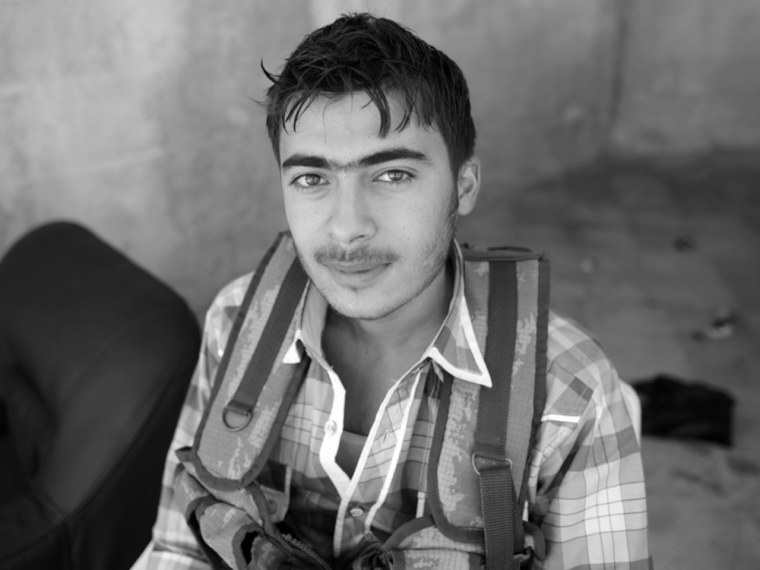 The capture of the artillery base on the outskirts of Mayadeen, a town on the Euphrates River near some of Syria's main oilfields, further weakens Assad's control in the strategic region bordering Iraq.
"The whole countryside, from the Iraqi border and along the Euphrates to the city of Deir al-Zor, is now under rebel control," Abu Laila, an official in the Military Revolutionary Council in the province, told Reuters.
He said 44 rebel fighters had been killed in the siege of the base.
Meanwhile, the Syrian Observatory for Human Rights, which monitors the violence from Britain through a network of activists, said government shells struck a building next to Aleppo's Dar al-Shifa hospital on Wednesday, one of the main rebel medical centers, killing 15 people.
Most of the dead were fighters but a doctor and three children also died, it said – although the claims of individual activists in the conflict are impossible to verify.
Hotel warriors
Syria's new opposition leaders are struggling to win over powerful Islamist rebel combat units, whose radical elements question whether the "hotel warriors" of the fledgling coalition can offer their fighters any real support.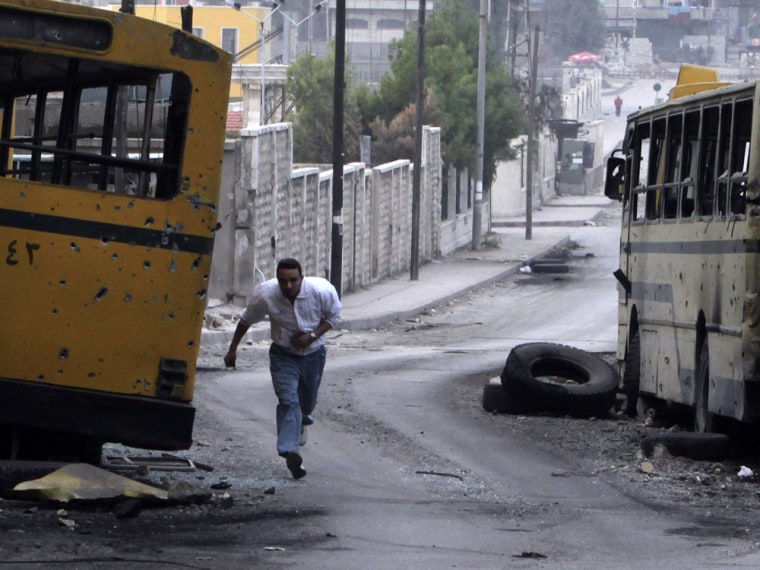 Islamists have established themselves as the most effective, best armed and fastest growing units in the 20-month-old uprising against President Bashar Assad. 
Many of them are wary of the National Coalition for Syrian Opposition and Revolutionary Forces, set up earlier this month in an attempt to unify Assad's fractured opponents and win greater international support.
"They are the hotel warriors, we are the men in the trenches. No one should be allowed to marginalize us, politically or militarily. These coalitions are just fighting over us and not for us," said Yassir al-Karaz, a leader in the rebel Tawheed Brigade in northern Aleppo province.
The problem for the new coalition is maintaining the backing of this crucial bloc of Syrian fighters on the ground while bolstering support from Western powers wary of funding a movement that may be linked to extremist groups. 
While the coalition has won formal recognition from Turkey, France, Britain and Gulf Arab states, the response from many Islamist fighters has been skeptical.
Tunisia and Libya have agreed to hold off on recognition, saying they want to know more about its makeup before doing so, Tunisian President Moncef Marzouki said Thursday.
More world stories from NBC News: