Syrian President Bashar al-Assad said Tuesday that President Donald Trump's commitment to fighting terrorism and ISIS is "promising," according to SANA, the Syrian state-run news agency.
Assad met with a group of Belgian journalists in Damascus and was asked what he expects from the Trump administration.
"What we heard as statements by Trump during the campaign and after the campaign is promising regarding the priority of fighting terrorists, and mainly ISIS," Assad said, according to a transcript posted by SANA. "So, I think this is promising. We have to wait. It's still early to expect anything practical."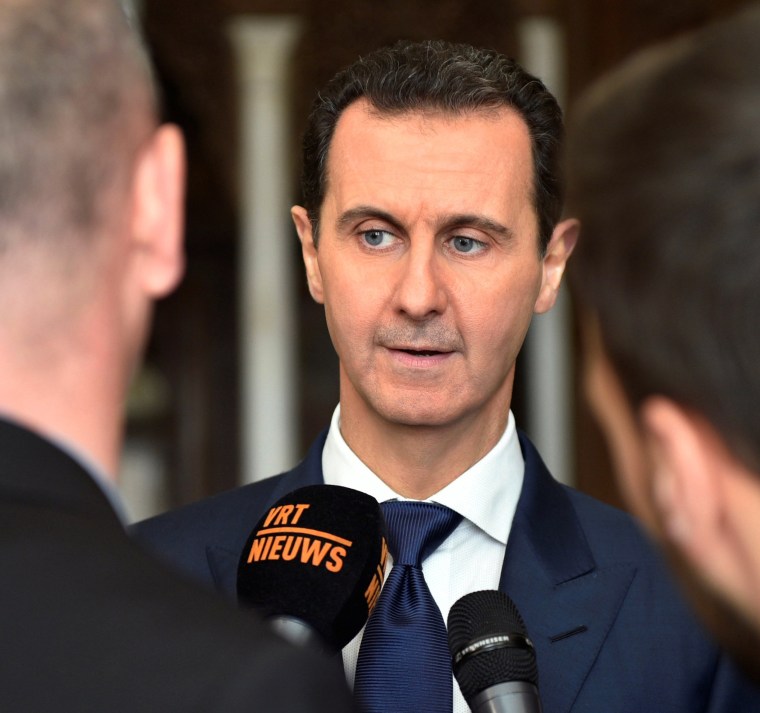 Assad added that better cooperation between the United States and Russia would be "positive for the rest of the world, including Syria."
Trump has come under fire from both Democrats and Republicans for his defense of Russia and President Vladimir Putin — which was further highlighted during an interview with Fox News' Bill O'Reilly before the Super Bowl on Sunday.
Lawmakers on both side of the aisle have rejected comments during the interview that seemed to create a moral equivalency between Putin and the U.S. government.
Trump rejected the criticism of his alleged ties to Putin on Twitter on Tuesday morning.
Still, Assad said, it's early to judge" how U.S.-Russian relations will play out.