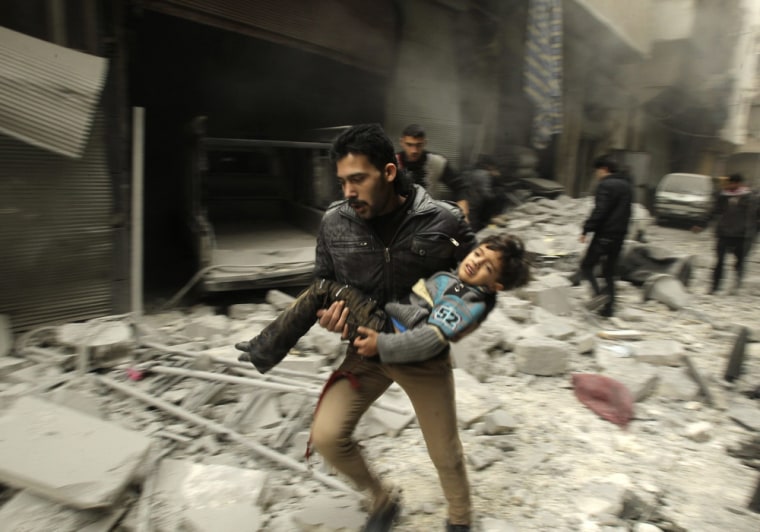 Mohammad was 10 years old when he was killed by shelling in Homs, a city often called the 'capital of the revolution' in Syria. Like most boys his age, he'd loved to ride his bike, spending all day on it, dreaming of one day flying airplanes.
"He took his bike to play right outside our house; he was hit and killed," said his mother, who was too scared of retaliation to give her name.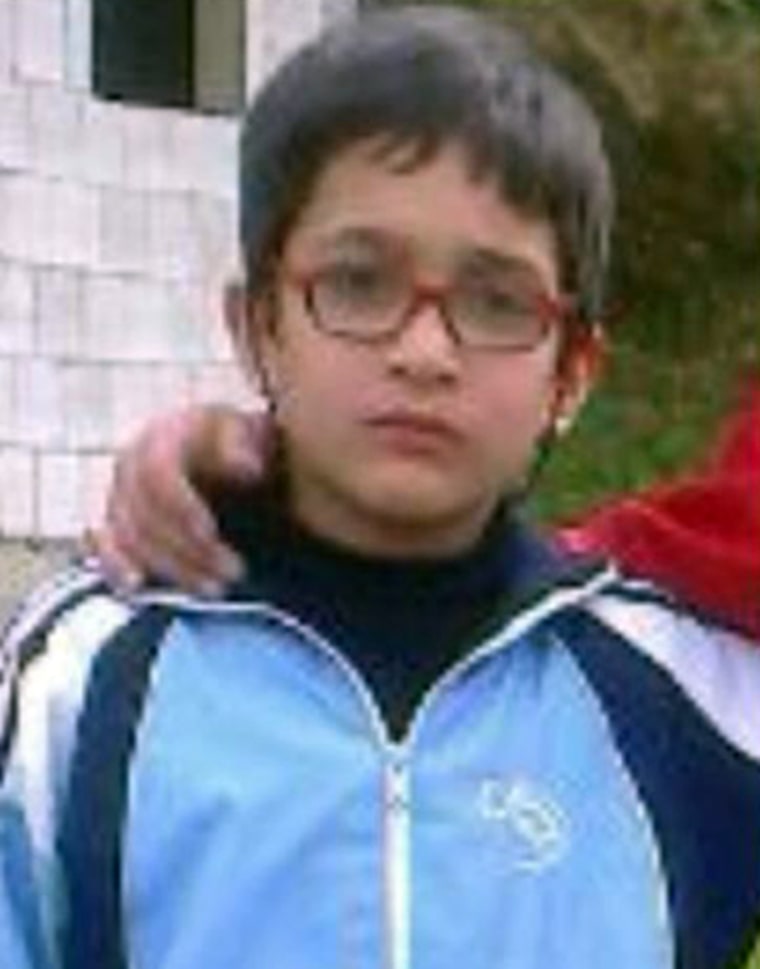 Mohammad's death was just one of many tragedies in a war that the Geneva II Middle East Peace Conference, starting Wednesday, will attempt to bring to an end.
What began as a civilian uprising inspired by the Arab Spring has descended into a battle between President Assad's forces and increasingly extremist groups, some linked to al Qaeda. Outside countries have backed different sides: Russia and Iran support Assad; America, Europe and the Gulf states back various opposition groups. 
The peace talks, which will bring together representatives from Syria, Russia, and the U.S., among others, almost didn't happen, with different countries arguing who should be at the table. Yet with each day that goes by without a ceasefire, more innocent children die.
Since the beginning of 2012 hundreds of young people have been killed each month in the Syrian civil war. Seven hundred children died in January 2013 alone, according to a report by the Oxford Research Group published in November. The report also said that 11,240 people aged 17 and younger were killed between March 2011 and August 2013.
Mohammad Zakaria Ala'asar lived with two brothers and four sisters in Homs, where the uprising against President Assad was particularly strong and the government response has been brutal. In an interview with NBC News recorded by anti-government activists, Mohammad's mother said her son saw things a child should not see during is short life.
"Mohammad, like other children here, was deprived of happiness," she said. "Even the simplest thing, which is food. There is no food here.
"Mohammad liked going out with his father early in the morning to chop wood for cooking and to stay warm. There had been many close calls, once they went to fetch water and came under attack. Other children were killed that day," she remembered.
"Every day that this [fighting] continues, every day that children are being killed, every day that children are being tortured, they're being separated from their families, they're forced to flee to refugee camps to neighboring countries, is a failure of the international community," said Kimberly Brown of Save the Children. The charity can't end the war, "but we must make sure children are not targeted," she said.
In less than three years more than 100,000 people of all ages have died in the war, according to the UN, which confirmed this month that it had stopped counting the dead because it is so difficult to verify the figures. The British-based Syrian Observatory for Human Rights puts the tally at 130,000 killed. 
Millions who have survived so far face a miserable life. Over two million have fled the country. At Yarmouk, an unofficial Palestinian refugee camp in the outskirts of Damascus, heavy fighting between the Free Syrian Army opposition and government forces has prevented aid convoys from reaching people desperately in need of food, water and medicine for the last five months. In another video sent by anti-government activists to NBC News, a young father-to-be inside the besieged camp pleaded for help.
"It's been a week since I've eaten. I'm living on water. It feels like my wife is dying in front of me, every time she stands up she faints – she's 8 months pregnant," he said. "Her legs and her hands are all swollen… She's dying in front of me and I can't do anything about it."
Ghassan Abdullah, general director of the Palestinian Human Rights organization based in neighboring Lebanon, told NBC News that starvation is an increasingly serious issue. "The first to die from starvation was a four year-old boy. There have been 42 deaths [by starvation] since then, some of them are infants and children. Four children died from starvation in January alone."
Reports say aid has reached Yarmouk but it's not clear how much. Palestinian officials reportedly said a 'batch' of food was allowed in, the first delivery since September.
Save the Children's Brown is making a plea for pathways to get help to those in need. "We need further access inside Syria for aid agencies to reach children across the country. Because in some places children cannot be reached and medicine, food and water is absolutely running out. And children will die further, pay with their lives as they have over the past 3 years."
NBC News' Ammar Cheikhomar contributed reporting to this story.