NBC News' Bangkok-based correspondent Ian Williams weighs in on what might happen next after Thailand's military announced it was seizing control of the country Thursday. The announcement follows a power struggle between anti-government "yellow shirts" and pro-government "red shirts" has which polarized the country and left dozens dead.
Here's Williams' spot analysis:
"The army hosted talks between the two sides today, trying to bang heads together. But that apparently got nowhere.
"The yellow shirt (anti-government) leaders appear to have been at arrested and there are reports that the army is sending vehicles to rival rally sites to take protesters home.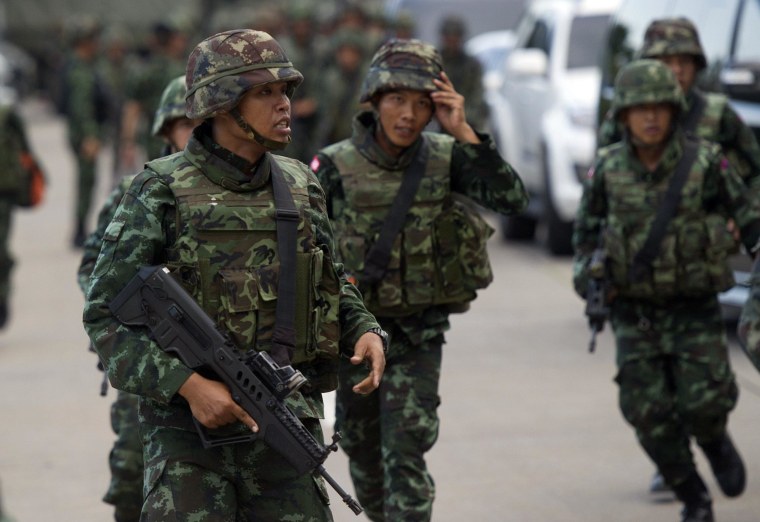 "That may be easier said than done, especially if the (pro-government) red shirts believe the army is taking sides against them.
"There is clearly potential for a clash. The reds have said they will resist a coup, since the installation of an appointed prime minister is what the yellows have demanded.
"The apparent arrest of yellow shirt leaders maybe be a ruse to convince the reds the army really is being even-handed.
"The reds have enormous support in the north and northeast. And armed opposition is a possibility. But again it depends on how the army plays things."