JAKARTA, Indonesia — A passenger plane that crashed with 54 people on board in Indonesia's Papua province was carrying cash worth around $470,000 for remote villages, a post office spokesman said Monday.
Rescue teams were heading to the mountainous site where the Trigana Air Service ATR 42-300 plane is believed to have crashed Sunday in the latest in a string of aviation disasters in the sprawling Southeast Asian archipelago.
Earlier, a search and rescue plane spotted debris believed to be from the aircraft in the heavily forested Bintang Mountains district, local police chief Yunus Wally told the Antara news agency, adding that a search team was approaching the area.
There were 44 adult passengers, five children and infants and five crew on the Trigana short-haul flight from Sentani Airport in Jayapura, capital of Papua, south to Oksibil.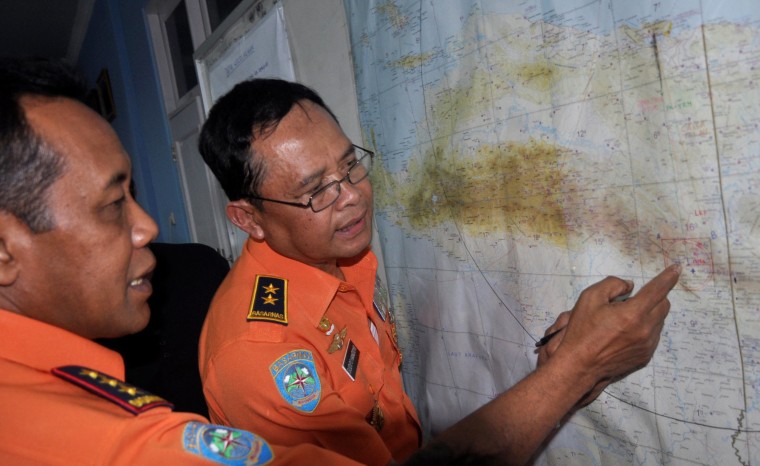 All those on the plane were Indonesian nationals, a National Search and Rescue Agency (BASARNAS) official said.
There was no suggestion that the large sum of money being transported on the plane was linked to its crash.
"There were four people carrying the money, 6.5 billion rupiah ($471,500)," PT Pos spokesman Abu Sofjan said, adding that it was part of an official assistance program for the poor and was intended to be distributed to villagers.
He said poor infrastructure in Indonesia's easternmost province meant that assistance money was often flown in by air.
A Super Puma helicopter crashed in the same area last year, said Sito, a BASARNAS communications operator in Jayapura who goes by one name. "It's the weather there, it changes all the time. In the morning it can be clear and hot and then suddenly it rains," Sito said.