Donald Trump is convinced that the Mideast should no longer be riven by violence and that peace is within reach.
"I want to see peace with Israel and the Palestinians," he told Reuters in an interview last week. "There is no reason there's not peace between Israel and the Palestinians — none whatsoever."
For decades, this goal has eluded world leaders, including Trump's predecessor Barack Obama. That Trump has tasked his son-in-law Jared Kushner with negotiating peace and longtime lawyer, Jason Greenblatt, to be his on-the-ground envoy are signs of the importance the president places on the issue.
A possible step towards peace was his meeting with Palestinian Authority President Mahmoud Abbas on Wednesday.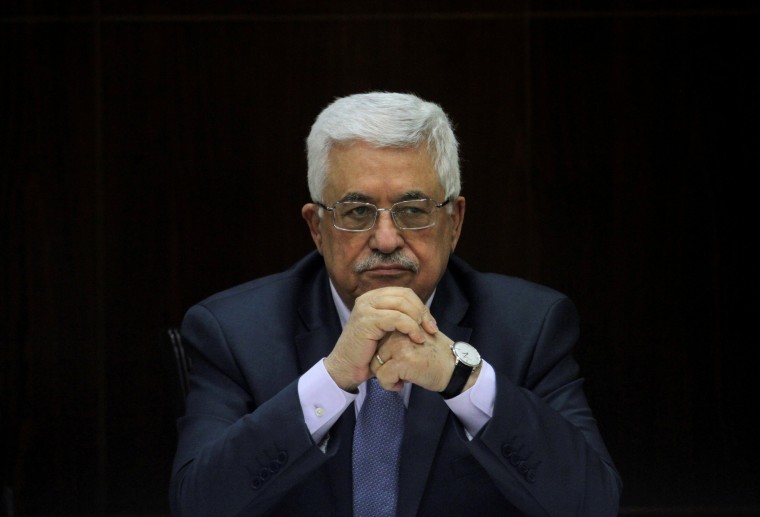 But according to Ghassan Khatib, a professor of political science at Birzeit University in the West Bank, Trump may be underestimating the task at hand.
"The main concern for Palestinians is to make him understand that there are two sides ... and that the second side is important," he said.
This "second side" is the Palestinian version of a long-running struggle that many such as Khatib feel Trump may not possess an in-depth knowledge of.
At the heart of the conflict is the Palestinians' desire for an independent state in the West Bank, Gaza Strip and east Jerusalem — land Israel captured in 1967. Talks for this have ground to a halt with each side accusing the other of not being willing negotiate in good faith.
According to Israeli emergency services, some 48 Israelis were killed and 608 wounded in attacks by individual Palestinians since August 2015 — the latest bout of violence. During the same period, around 260 Palestinians were killed by Israeli forces and more than 18,000 wounded, according to Palestinian officials.
Palestinians also allege that Israel is undermining efforts to achieve an independent state by allowing Jewish settlement on land occupied after the Six-Day War in 1967. The number of settlers on territory claimed by the Palestinians grew from 198,300 in 2000 to 385,900 in 2015, according to the Israel Central Bureau of Statistics. Palestinians complain that these growing settlements make a contiguous state impossible.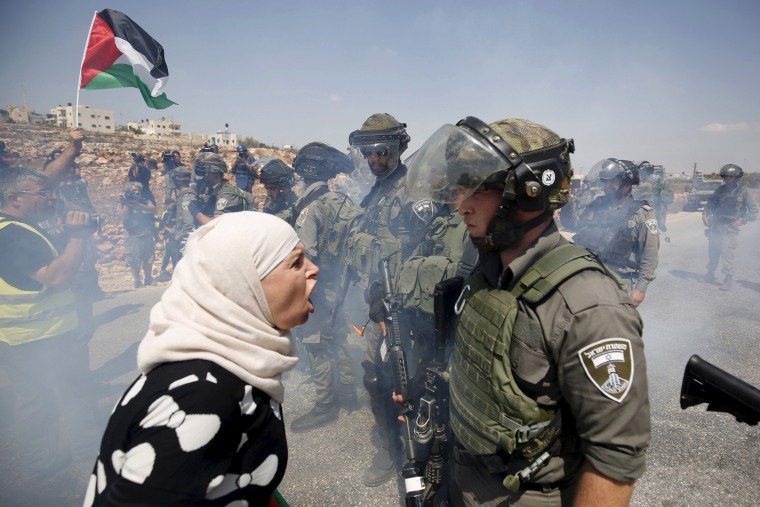 That Trump appears to have surrounded himself with people broadly seen to be close to Israel has made some question how much weight he will be prepared to give the Palestinian version of events. Chief among the figures is the U.S.'s new ambassador to Israel David Friedman, who is a fervent supporter of Israeli settlements and an opponent of Palestinian statehood.
Trump also has a cordial relationship with Israeli Prime Minister Benjamin Netanyahu, saying early on that he wanted to strengthen America's relationship with Israel — which is already the U.S.'s largest recipient of foreign aid.
While admonishing Israel in February over Jewish communities being built on Palestinian land, saying that he would like Netanyahu to "hold back on settlements," Trump also unexpectedly shifted years of U.S. policy when he withheld clear support for an independent Palestine.
This possible endorsement of a one-nation solution to the conflict would be very difficult for both sides. It would either end up being two systems for two peoples, which Palestinians would see as apartheid and unending occupation — or equal rights for all, which would compromise Israel's Jewish character.
Trump has said he is looking "very, very strongly" at moving the U.S. Embassy in Israel from Tel Aviv to Jerusalem, the disputed holy city that both Palestinians and Israelis lay claim to.
So for Palestinians, it will be vital that Abbas simply presents an alternate view of the Palestinian-Israeli conflict.
"For us the most important thing in this meeting is that it will allow a Palestinian perspective," Khatib said. "The current American president is very familiar with the Israeli side and is constantly in touch with the Israeli point of view, but is a stranger to the Palestinian narrative."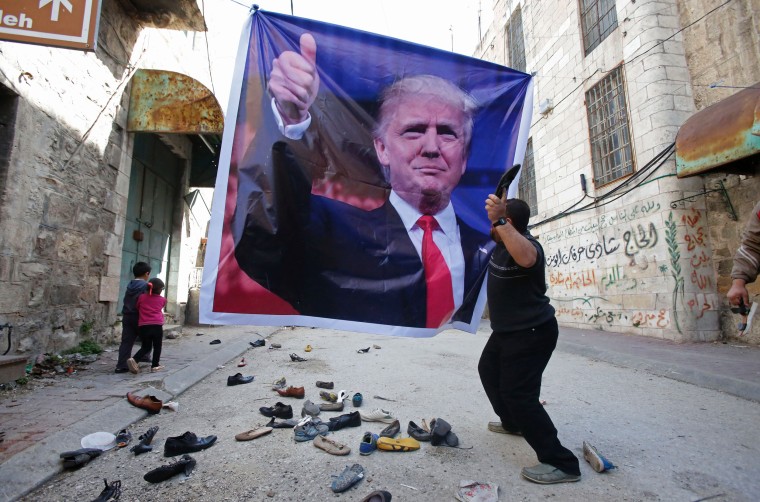 Yossi Mekelberg, an associate fellow of the Middle East and North Africa program at London's Chatham House think tank, said it is possible that Trump's well-known unpredictability could be a positive for the Palestinians.
"He's not interested in details," he said. "Israelis and Palestinians know all the details. What Trump can contribute is that he is ready to act regardless of not knowing the details, which might do something ... in the unpredictable world we live in right now."
Trump's close relationship with Netanyahu will not be the only thing the Palestinian Authority leader is up against. Abbas, 82, also faces challenges at home. Palestinians — who are partly governed by militant group Hamas which has ruled the seaside enclave of Gaza since it won an election there in 2006 — are more despondent and divided than ever.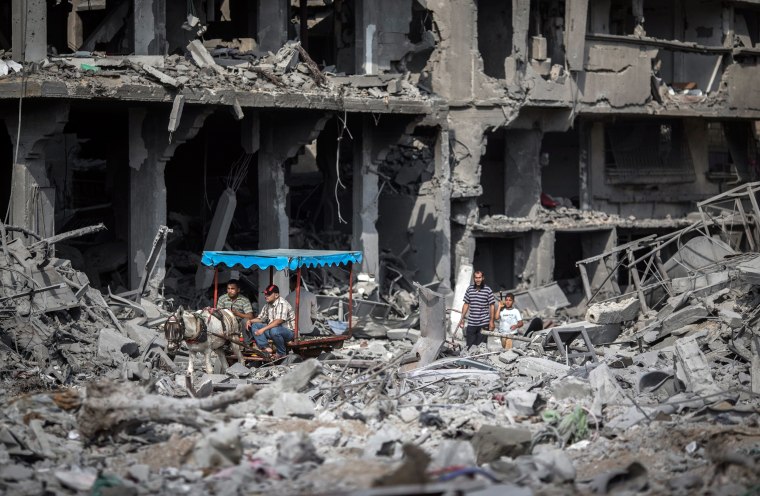 There is widespread disappointment at the lack of a political solution to the Israeli occupation and general malaise brought on by a slowing economy and high unemployment.
The release on Monday of a Hamas political document declaring their recognition of Israel's 1967 borders — while explicitly not recognizing the "legitimacy of the Zionist entity" — draws attention away from Abbas' more secular government and undermines the message that he speaks for the Palestinian people as a whole.
Israel has fought three wars with Hamas, which does not recognize its legitimacy as an independent Jewish state. Militant rockets are often fired at Israeli territory. The group rules the desperately poor population of approximately 1.9 million people — 1.3 million of whom are refugees displaced during the establishment of the state of Israel — with an iron fist.
Abbas' Palestinian Authority is also at odds with Hamas in Gaza, which has been blockaded by the Israelis for years. His security officials regularly crack down on the pockets of the hard-line group in the West Bank.
Kobi Michael, from the Institute for National Security Studies, an Israeli think tank, called the release of the Hamas document "an internal Palestinian game."
He added: "The pressure is for Hamas to change its policy and position towards Israel. They are not giving up on their armed resistance."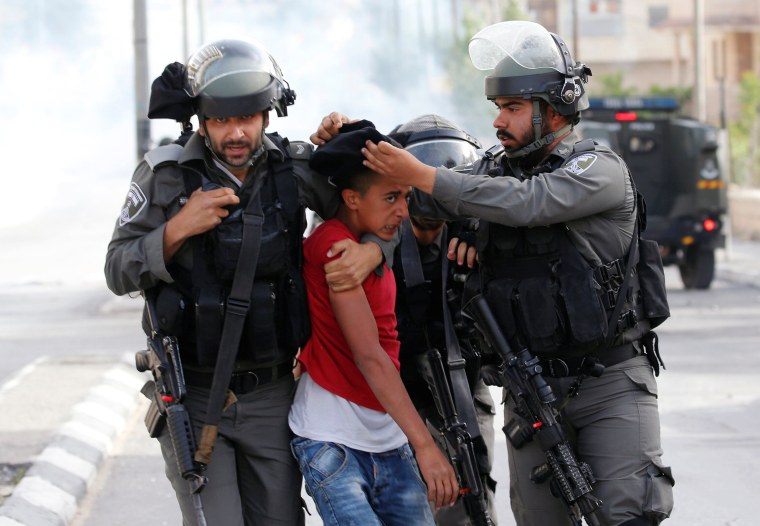 In other words, Hamas is simply repositioning itself within the Palestinian political scene, according to Michael.
But Mekelberg — the Chatham House associate fellow — said Hamas' document was much more important than that, and so those looking for peace in Israel and beyond should seize on it in a bid toward a negotiated peace.
"It is a significant move," said Mekelberg, who is also the head of international relations at Regent's University in London. "It indicates that Hamas is not monolithic … and that they reached a conclusion that militarily they are not going to defeat Israel."
Regardless of internal Palestinian politics, Trump's planned visits or regional and international opinion, longtime British diplomat and Middle East watcher Richard Dalton said it was high time that the United States took Palestinian aspirations seriously.
"Every day we hear that freedom is the motivating spirit of the United States," said Dalton, who served as Britain's effective ambassador to the Palestinian Authority in 1993 to 1997. "But it is never recognized that Palestinians have the right to that same freedom."