/ Source: Associated Press
JERUSALEM — Hundreds of thousands of ultra-Orthodox Jews rallied Sunday in the streets of Jerusalem, blocking roads and paralyzing the city in a massive show of force against new plans to require them to serve in the Israeli military.
The widespread opposition to the draft poses a challenge to the country, which is grappling with a cultural war over the place of the ultra-Orthodox in Israeli society.
The issue of army service is at the core of that struggle. Since Israel's founding in 1948, the ultra-Orthodox have been allowed to avoid military service — compulsory for most other Jewish men — to pursue their religious studies.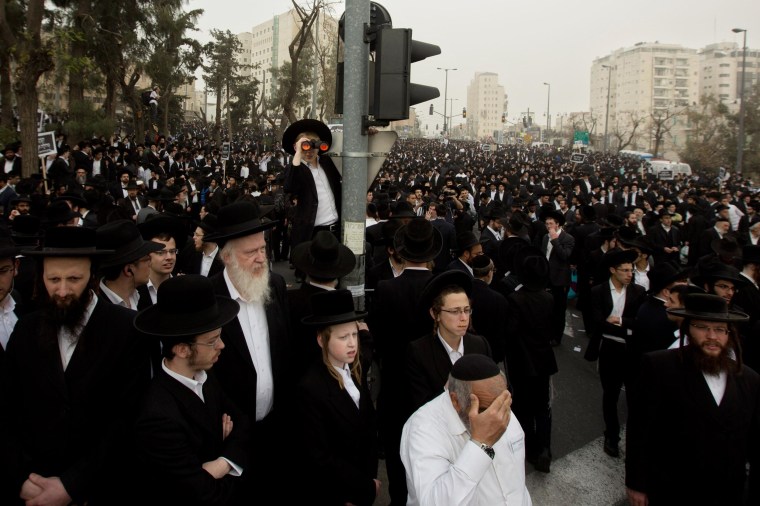 The ultra-Orthodox insist their young men serve the nation through prayer and study, thus preserving Jewish learning and heritage, and by maintaining a pious way of life that has kept Jewish culture alive through centuries of persecution.
But the exemption has enraged secular Israelis who say the ultra-Orthodox are not doing their fair share. The issue featured prominently in last year's election, which led to the establishment of a center-right government that has been pushing for reforms that will require ultra-Orthodox to serve in the army. Parliament is expected to vote on the conscription bill this month.
Thousands of ultra-Orthodox streamed toward the entrance of Jerusalem as a heavy haze settled on the gathering. Men clad in traditional black suits and hats bowed and swayed in prayer as others danced in circles. Spectators packed the balconies and roofs of nearby buildings as a loudspeaker blared prayers. Many held signs reading "the Torah shall not be forgotten." Police said more than 300,000 people attended.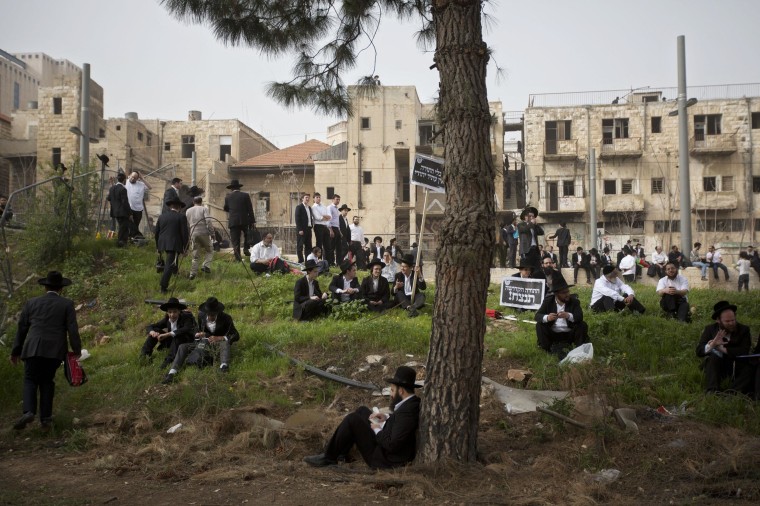 — The Associated Press