MOSCOW — President Islam Karimov — a strongman who has run Uzbekistan since the country gained independence from the Soviet Union a quarter-century ago — has reportedly died.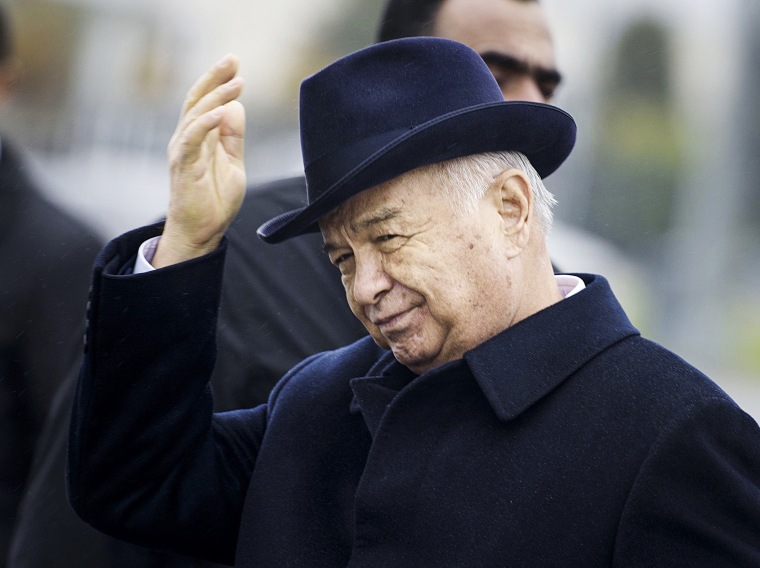 Although Uzbek officials have said only that Karimov is gravely ill, senior officials from Kyrgyzstan and Afghanistan both told The Associated Press that their countries' leaders had been invited to the strongman's funeral Saturday.
Karimov has run a monolithic regime, harshly repressing any opposition and cultivating no apparent successor. The 78-year-old's death would mean the notoriously opaque country losing the only leader it has known. Here's what to know about what might happen next.
1. Secretive, Poverty-Plagued, Corrupt
Founded in 1991 following the collapse of the Soviet Union and the secretive, landlocked country is poverty-plagued and corrupt. It was placed 153rd of 168 countries in the latest Corruption Perceptions Index by Transparency International.
Nevertheless, the country of 31 million people is an aspirant regional leader, squabbling with neighbors over territory and water — a precious commodity in the arid region — and maneuvering between Russia and China.
Uzbekistan lent an air base to the U.S. after the invasion of neighboring Afghanistan, but the U.S. Air Force was asked to leave after Washington criticized what became known as the Andijan massacre in 2005, in which as many as 1,500 people died.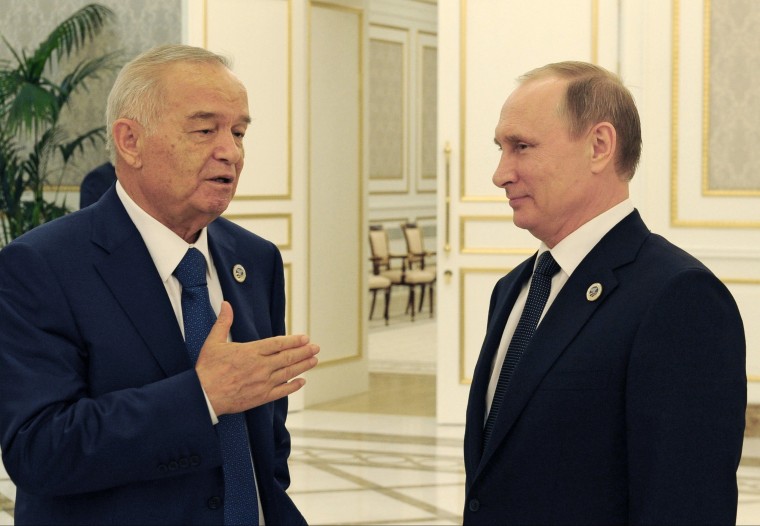 Karimov's government maintains it was stopping uprising by Islamist extremists in the city, but locals said it was a peaceful protest that was met with violence.
Uzbekistan has one of the worst human rights records on the planet — Human Rights Watch calls it "appalling."
Extremism-fearing Uzbek authorities have taken a hard line on Islam — to the extent of suppressing public prayer and forcefully shaving beards of local men because they supposedly indicate the wearer is a radical.
2. Who has power in Uzbekistan?
Only one person has ruled Uzbekistan since it split from the Soviet Union in 1991: Karimov, an engineer by education and former Communist Party apparatchik.
While his government ostensibly holds elections, international monitors agree they are not truly democratic.
Karimov secured a fresh five-year term last year with 90.4 percent of the vote in an election that Western observers criticized for lacking genuine opposition.
"A bad scenario can trigger the spread of Islamist activity throughout the whole region"
Parliamentary elections in 2014 were "competently administered but lacked genuine electoral competition and debate," according to the Organization for Security and Cooperation in Europe (OSCE), an international peace and security grouping with 57 member countries.
While he has wielded sweeping powers, Karamov didn't build a cult of personality, unlike some other regional peers who erected statues of themselves in public spaces and have odes devoted to them.
But he has gone unchallenged for more than two decades and has cultivated no a likely successor, setting up a possible power vacuum once he's gone.
"It's a place that runs on rumors," analyst Paul Stronski of the Carnegie Endowment for International Peace told The Associated Press.
3. Why does Uzbekistan matter?
Central Asia has important natural resources, and Uzbekistan has large reserves of gold, oil, gas and arable land.
Its location also makes it a transportation route for goods traveling between China and the West — a potential boon for an extremely poor country that is currently a major source of migrant labor for its neighbors.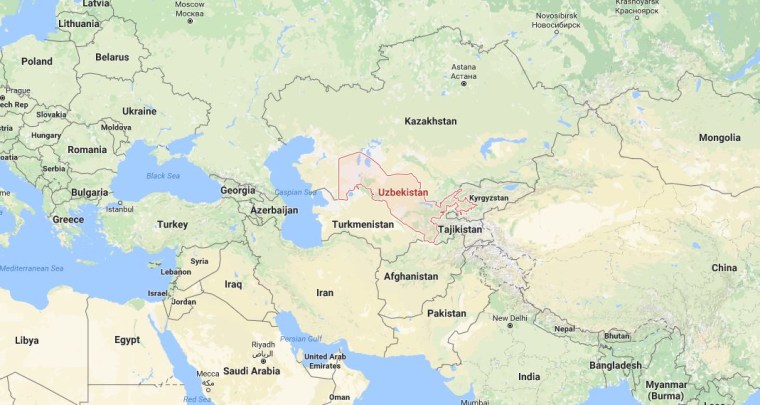 Another Uzbek export has caught outsiders' attention: Islamist militancy. Local crackdowns have driven extremists out of the country and now hundreds of ISIS-linked Uzbek militants are thought to be fighting in its southern neighbor, Afghanistan.
The relatively low jihadist activity within the region is mostly attributed to brutal crackdowns by local leaders such as Karimov, so some analysts worry about what will happen when his iron fist slips.
Related: Second Front of Jihad' Looms on Russia's Border
So while Uzbekistan has a strong state by Central Asian standards, the novelty of the first power transfer in its modern history may prove a risk, said Arkady Dubnov, an expert on Central Asia with Carnegie Moscow Center.
"A bad scenario can trigger the spread of Islamist activity throughout the whole region," he told NBC News. "But I think the elites understand they have more to lose from an all-out squabble."
4. Who else could rule?
With the reports about Karimov's ill health and demise, "the struggle for the succession has taken a serious turn," according to David Lewis, an expert on the region with the University of Exeter. "Internal and external actors will be involved in some very complex and unpredictable politics in the capital Tashkent over the next few months."
He added: "All we can be sure of is that we have little idea of what the outcome will be."
Karimov had no sons, who might have been regarded as heirs apparent in the patriarchal culture.
Karimov's wife Tatyana, is believed to have a hand in every decision he made. His daughter, Gulnara, has posted on social media that Tatyana consults "warlocks" and dabbles in the "occult."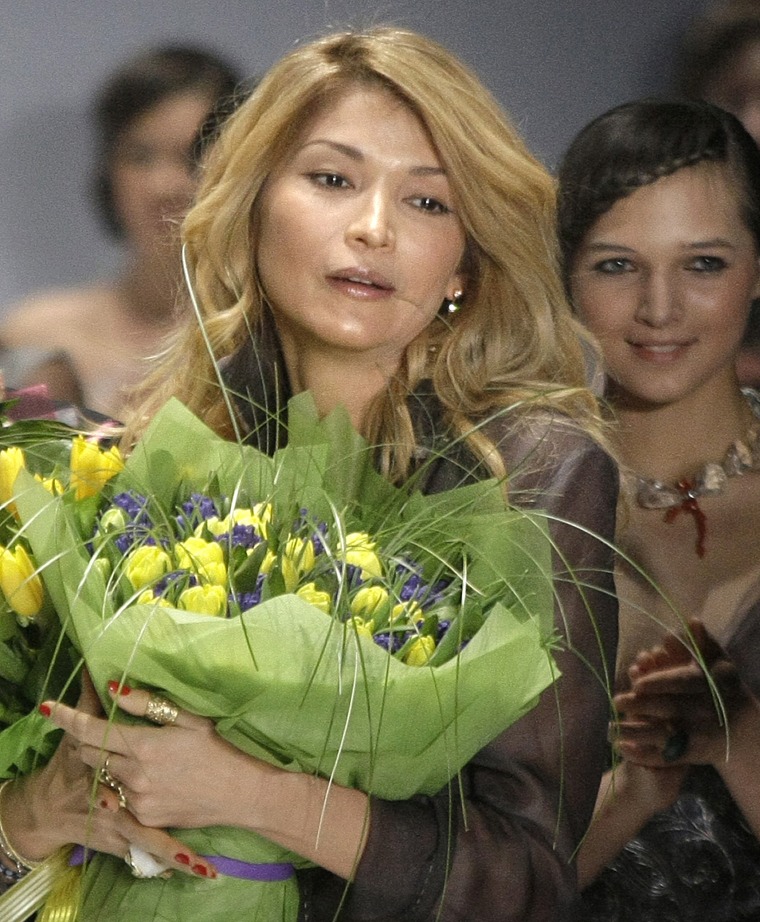 The accusations have to be taken with a grain of salt because Gulnara, 44, is the black sheep of the family.
She has performed pop music as under the moniker "Googoosha" and posted revealing photos online.
Gulnara has also faced accusations of extorting $1 billion in bribes from foreign telecoms companies looking to work in the country.
Once tipped as heir apparent, she has reportedly been placed under house arrest by her father.
The country's clans have never ceased to vie for power under Karimov's watchful eye — and they will be paying close attention to his health.
5. What may come next?
According to most experts, the two main candidates to succeed Karimov are Prime Minister Shavkat Mirziyayev and Finance Minister Rustam Azimov.
In a possible sign of things to come, the Russian news website Regnum already reported Tuesday that Azimov had been placed under house arrest, which his ministry promptly denied.
In the event of Karimov's death, one scenario would be for a clan to quickly seize power — or split the power with rivals. That is unlikely to bring democracy to Uzbekistan, according to Shairbek Juraev, an expert on the region and research fellow at Britain's University of St. Andrews.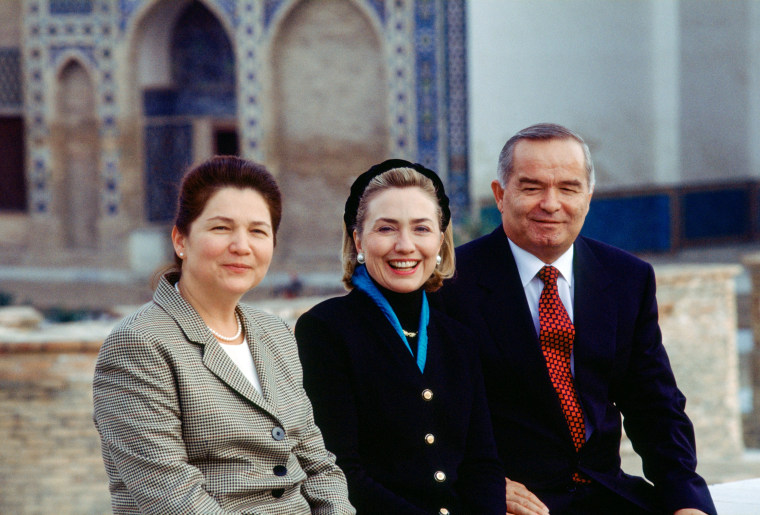 Another scenario is a protracted squabble that weakens the central government, possibly splitting the country and enabling Islamists to run unchecked.
And what about about a new leader?
"The new leader will have to boost his role and reputation," Juraev said. "First by following Karimov's course, and later with new [personal] legends."