Russian anti-terror officials said Thursday they had identified the two suicide bombers who killed 34 people in the city of Volgograd in December, as international fears grow about security surrounding the Sochi Winter Olympics.
The officials would not confirm if the two were the same men who posted a video earlier this month claiming responsibility for the blasts and threatening another attack on the Sochi Games, which open on Feb. 7.
Russia's National Anti-Terrorism Committee also told NBC News that it had detained two suspected accomplices, named Mogomednabi Batirov and Tagir Batirov, in Dagestan on Wednesday. They believe these men transported the bombers to the city.
Volgograd, a city of about one million some 400 miles northeast of Sochi, was hit by two explosions in two days. One bomber targeted its train station on Dec. 29 and the other a trolleybus the next day, taking a total of 34 lives.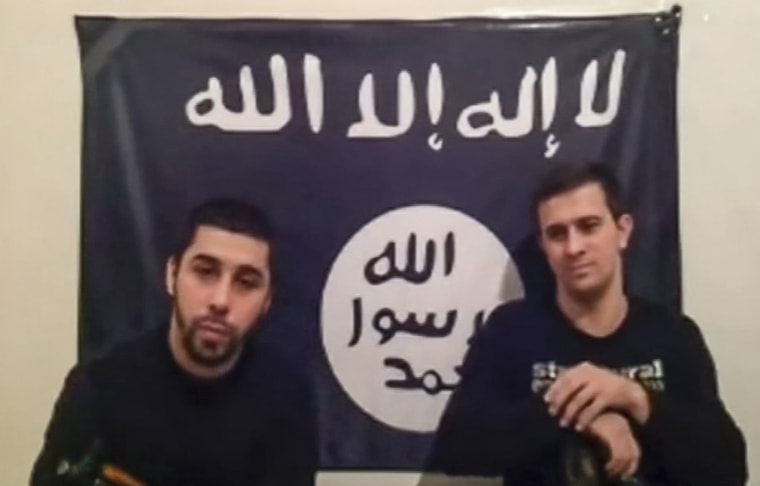 The blasts were the deadliest attacks in Russia outside the restive North Caucasus since a bomber killed 37 people at a Moscow airport in 2011, Reuters reported.
The arrests announced Thursday come against a backdrop of security concerns which have dominated the run-up to Sochi, despite Russian authorities claiming the city is protected by a so-called "ring of steel."
Russian security forces are still hunting for at least five suspected terrorists – some of them so-called "black widow" female suicide bombers – who they feared were plotting attacks against the torch relay or the games themselves.
Defense Secretary Chuck Hagel said that the U.S. has made arrangements, if needed, to extract the 10,000 American athletes and spectators expected to attend the games.
On Jan. 6, a four-minute video posted online by an ally of al Qaeda emerged and likened the Olympics to those hosted by Adolf Hitler in Germany in 1936 and warned again of terror at Sochi.
Reuters contributed to this report.
Related: