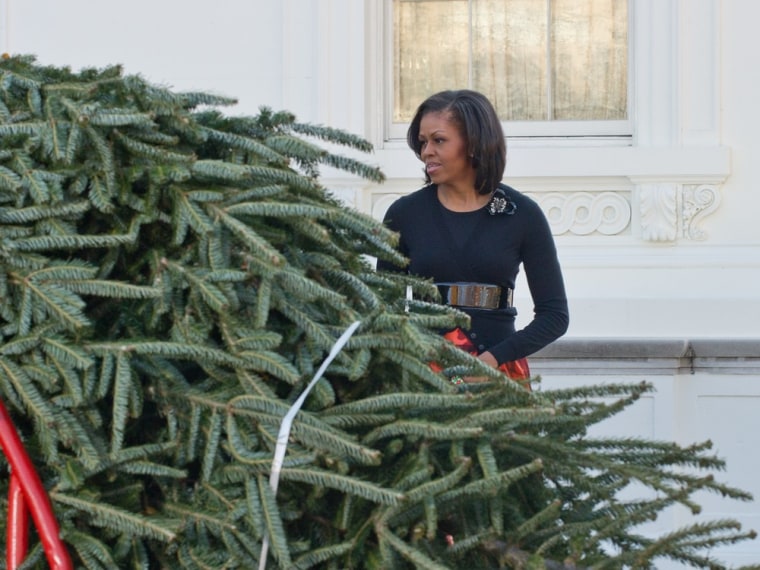 Only a day after Thanksgiving, the White House is getting into the Christmas spirit.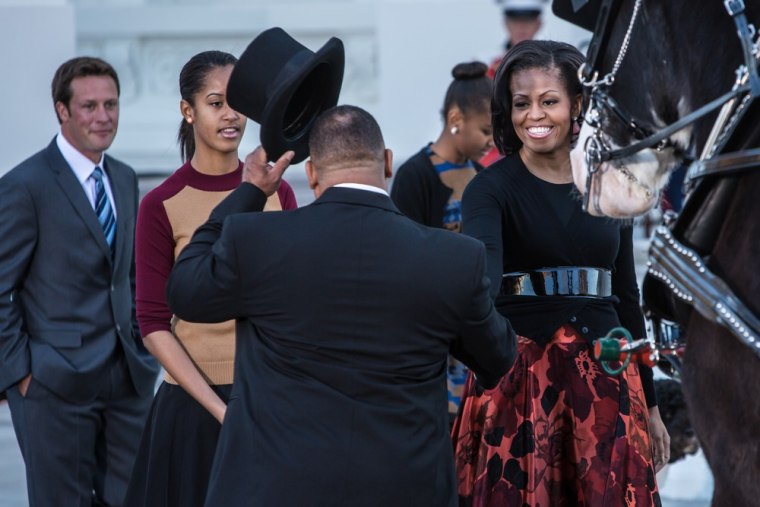 Michelle Obama accepted delivery of this year's White House Christmas tree on Friday, and it will be displayed in the Blue Room throughout the holiday season.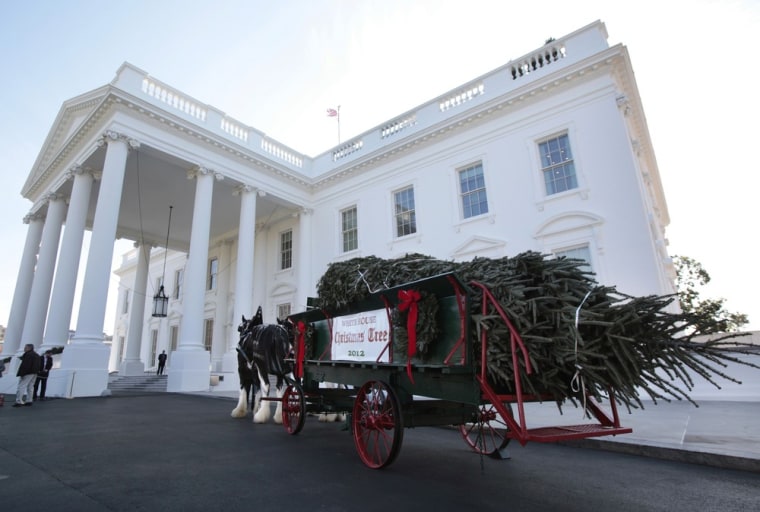 This year's tree, a 19-foot Fraser fir, was harvested this month and provided by owners Rusty and Beau Estes from Peak Farms near Jefferson, N.C. Peak Farms was named this year's grand champion by the National Christmas Tree Association, which has been selecting the White House tree since 1966.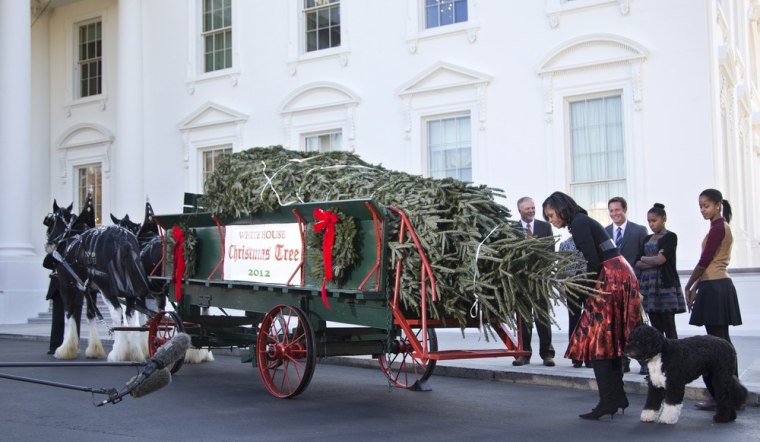 More: Change for your dollar: Black Friday gifts that give back 
Obama pardons Cobbler the turkey, but runner-up Gobbler gets to live, too 
Video: Rappelling Santa dangles by beard, stays jolly
Avoiding a family fight about politics at the holidays 
Thanking out loud: Why you're grateful this year