TEL AVIV, Israel — Israel has accused a manager working for U.S.-headquartered Christian charity World Vision of funneling millions of dollars to Islamist militant group Hamas.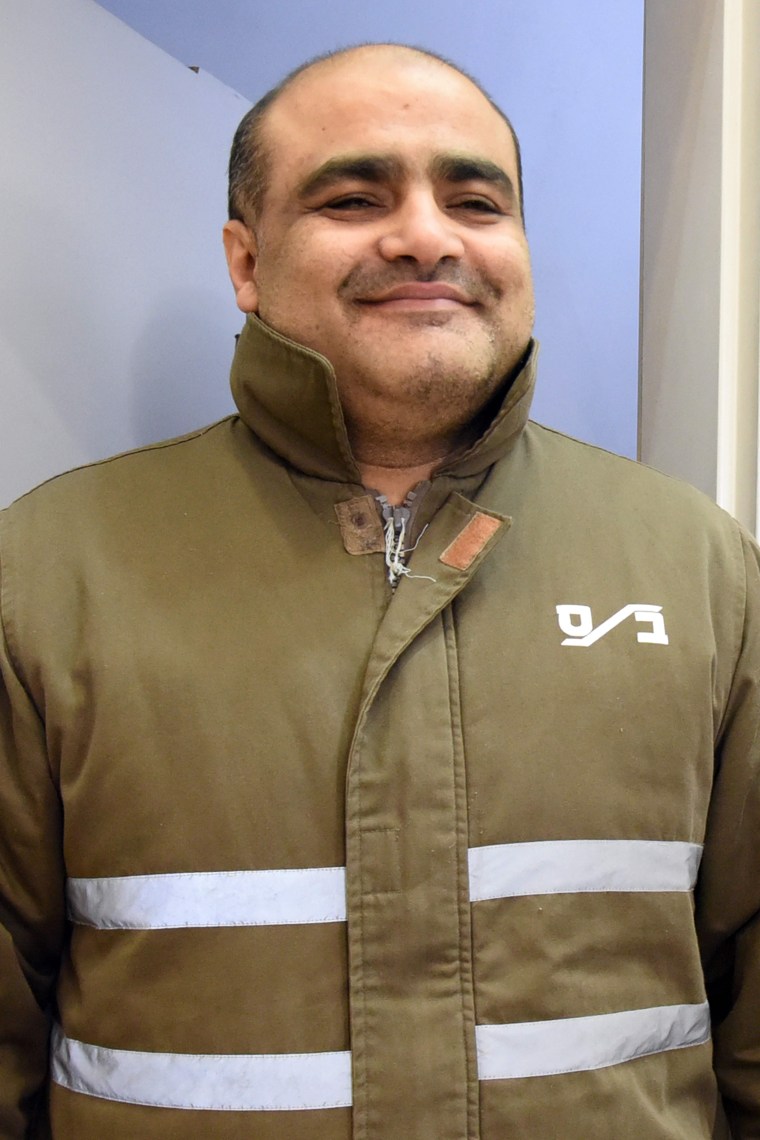 Mohammad El Halabi was arrested by Israel on June 15 while crossing the border into Gaza, World Vision said in a statement. He was charged by Israeli authorities on Thursday.
He had run the organization's Gaza operations since 2010.
According to Israel's Shin Bet security service, El Halabi diverted around $7.2 million of World Vision money to Hamas each year. That is the equivalent of 60 percent of the charity's total annual funding for Gaza.
Some 40 percent of the funds aimed at civilian projects — some $1.5 million a year — were "given in cash" to Hamas combat units, according to a statement issued by the Shin Bet.
Some of the money raised to support injured children in the enclave had been diverted to Hamas families by "fraudulently listing their children as wounded," according to the agency.
"Money designated for psychological support, education and health in Gaza ... was used to pay the families of Hamas terrorists," it added.
A lawyer appointed by World Vision to represent El Halabi told NBC News that his client denied the charges against him.
"He told me he never, ever transferred any money to Hamas and he has never been a Hamas member," Muhamad Mahmud said.
The lawyer added that El Halabi had been denied access to a lawyer for 21 days and was badly beaten while in custody.
Israel's Coordinator of Government Activities in the Territories Maj. Gen. Yoav Mordechai called the case a "grave incident."
He called on World Vision — which has operated in Gaza, Israel and the West Bank since 1975 — to "assume responsibility and set your house in order."
Hamas, which runs the Gaza Strip and has fought three wars against Israel since it overran the coastal territory in 2007, is designated a terrorist organization by the United States.
World Vision said in a statement it was "shocked to learn of these charges against Mohammad."
It added that it Gaza operations have been subject to regular internal and independent audits, independent evaluations, and internal controls.
"We will carefully review any evidence presented to us and will take appropriate actions based on that evidence," the statement added. "We continue to call for a fair legal process."
The incident prompted Australia's government to suspend its funding for World Vision's operations in the Palestinian Territories.
The country's Department of Foreign Affairs and Trade (DFAT) called the allegations "deeply troubling" and said in a statement that it was "urgently seeking more information from World Vision and the Israeli authorities."
Headquartered in Monrovia, California, World Vision describes itself as "a global Christian relief, development and advocacy organization dedicated to working with children, families and communities to overcome poverty and injustice."
The charity's mission statement defines it as "an international partnership of Christians whose mission is to follow our Lord and Saviour Jesus Christ in working with the poor and oppressed to promote human transformation, seek justice and bear witness to the good news of the Kingdom of God."
It operates in around 100 countries.