David Weiss, the U.S. attorney tasked with investigating Hunter Biden's tax filings, denied retaliating against an IRS whistleblower who claimed that Weiss was blocked from filing charges outside his home district.
The whistleblower, Gary Shapley, told the House Ways and Means Committee in May that Attorney General Merrick Garland was not telling Congress the truth when he asserted in earlier testimony that Weiss, who is based in Delaware, had the authority to file charges outside his home district, including in California and Washington, D.C.
Weiss, in a letter sent Friday to House Judiciary Committee Chairman Rep. Jim Jordan, R-Ohio, said that the Justice Department did not retaliate against any IRS official "for making protected disclosures to Congress," and that he believes he could file charges outside his home district if the investigation leads in that direction.
In the letter, Weiss didn't directly address the claims that he was blocked from filing charges outside his home district, but insisted that he has been granted "ultimate authority" over the investigation into Hunter Biden, "including responsibility for deciding where, when and whether to file charges."
Weiss also said he has "been assured" that he could be granted the special authority needed to file charges "in the District of Columbia, the Central District of California, or any other district where charges could be brought in this matter."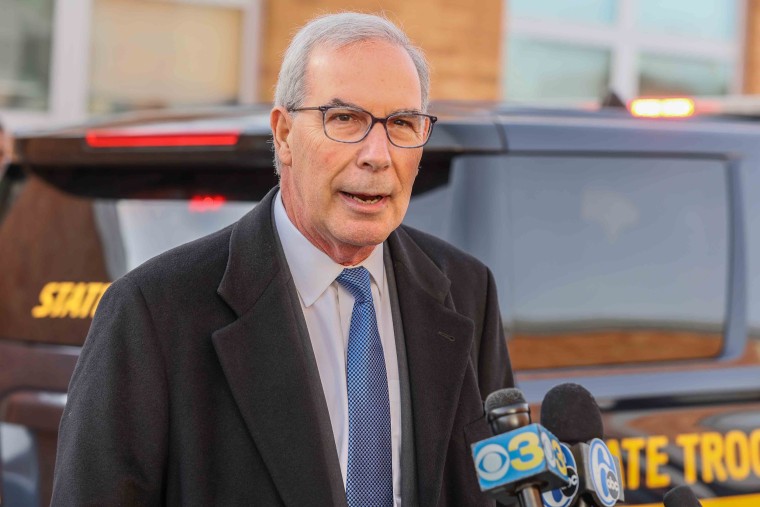 Weiss' letter served as a response to a letter Jordan sent to him the week before accusing Weiss of refusing to cooperate with the committee and calling his rationale for doing so "unpersuasive."
Weiss, in his letter, disputed Jordan's accusations, saying he is unable to provide documentation or answer any specific questions about Hunter Biden because the investigation is still ongoing. 
Jordan's office did not immediately respond to a request for comment. A spokesperson for the U.S. Attorney's Office in the District of Delaware declined to comment.
Weiss also left open the possibility that he might be able to provide some form of testimony to the committee. 
"At the appropriate time, I welcome the opportunity to discuss these topics with the Committee in more detail, and answer questions related to the whistleblowers' allegations consistent with the law and Department policy," Weiss wrote.