A federal judge in Florida late Monday ordered the state to extend the deadline for registering to vote by one day and set a hearing on whether to extend it even further.
Under Florida law, voters had until Tuesday, Oct. 11, to register to vote. But Judge Mark Walker said in view of the disruption caused by Hurricane Matthew, the state should have extended it to Wednesday.
Noting that that storm's damage affected some parts of the state more than others, the judge said "it would be grossly inappropriate" to allow voters in Jacksonville to register later than those in Pensacola.
Related: Florida Counties Hit by Matthew Lean Republican
The order came in response to a lawsuit filed Sunday by Florida Democrats. They said when Gov. Rick Scott ordered evacuations as the hurricane headed for the state, he forced voters "to choose between their safety and the safety of their families on one hand, and their fundamental right to vote on the other."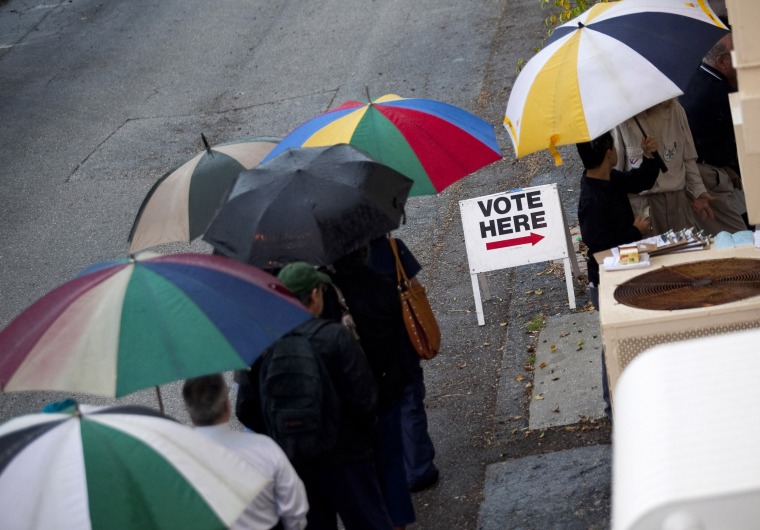 The state Democrats had asked the judge to extend the registration deadline by a week, until October 18. He set a hearing for 10 a.m. Wednesday on that request.
Walker said Florida law gives the governor authority to suspend or move an election date due to an unforeseen emergency. Given that, the judge said, "it is wholly irrational in this instance for Florida to refuse to extend the voter registration deadline.
Related: Florida Gov. Rick Scott Under Fire for Voter Registration Decision
"It has been suggested that the issue of extending the voter registration deadline is about politics. Poppycock," Walker wrote.
"This case is about the right of aspiring eligible voters to register and to have their votes counted. Nothing could be more fundamental to our democracy."
The state could try to appeal Monday's order. No immediate response was available from state officials.