The full version of this story was originally published by The Center for Public Integrity, a nonprofit, nonpartisan investigative news organization in Washington, D.C.
Late last year, BlackPAC — then a little-known, liberal super PAC led by a longtime political organizer — swept into Alabama's special U.S. Senate race and began spending hundreds of thousands of dollars to great effect.
The New York-based BlackPAC knocked on more than 520,000 doors, sent mail to 271,000 homes and made 72,000 phone calls to Alabamians. The effort helped organize black volunteers en masse, who in turn urged prospective voters to the polls.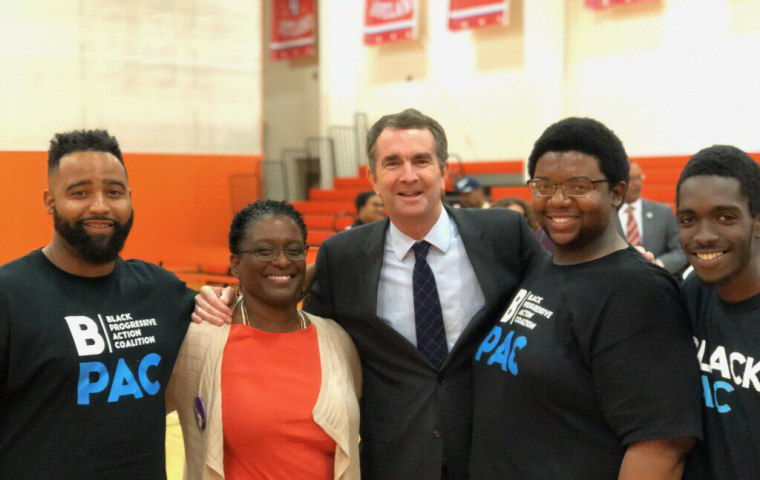 In the end, the candidate BlackPAC backed, Democrat Doug Jones, notched one of the most notable electoral victories in modern congressional history, defeating Republican Roy Moore in a state that hadn't elected a Democrat to the U.S. Senate since 1992. BlackPAC spent nearly $614,000 on canvassing and calls in a matter of weeks, ranking it among the biggest super PAC rainmakers in a race that attracted more than $19 million in non-candidate spending overall, including the primaries.
Avowedly anti-Donald Trump, anti-white supremacy and pro-black political power, BlackPAC is now positioning itself headed into the 2018 midterm elections as a "movement" fighting against, among other roadblocks to equality, "unchecked power" and a "corrupt campaign finance system that benefits corporations over citizens."
But there's another side to BlackPAC.
Click Here to Read the Full Version of This Story
BlackPAC's financial resources, for one, do not come from an army of small-dollar, "grassroots" donors in the style of a politician such as Bernie Sanders. Instead, its primary bankrollers are a coterie of well-heeled organizations with deep ties to the national Democratic Party, such as the pro-Hillary Clinton super PAC Priorities USA Action.
These groups, in turn, are funded in large part by wealthy, white men. Liberal, "dark money" nonprofit groups that don't publicly disclose the identities of their own contributors are also among BlackPAC's bankrollers.
Which leaves some to wonder: Is BlackPAC little more than a convenient rent-a-group for wealthy Democratic interests struggling to connect with black voters in a post-Barack Obama political era?
BlackPAC's executive director, Adrianne Shropshire, said an upstart group such as hers can't achieve its activist goals without a significant infusion of cash.
Shropshire, a longtime political activist and community organizer with roots in California, said building an organization dedicated to year-round voter engagement, "takes money."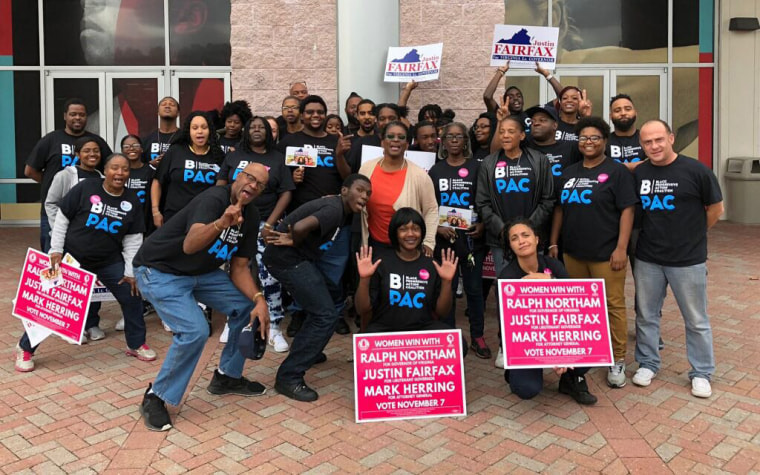 As a black woman commanding significant political resources, Shropshire herself is a rarity: Most successful super PAC leaders and funders this decade — whether conservative or liberal — are white. Entering critical 2018 midterm congressional elections, the stature of Shropshire's super PAC, which by law may raise and spend unlimited amounts of money, may grow.
Still, some liberal activists are concerned BlackPAC's ties to mainstream Democrats will damage its activist credentials. They're also concerned BlackPAC's use of "dark money" — cash that can't be traced to a human source — to fuel its efforts undermines its stance against political campaign corruption.
Paul S. Ryan, vice president of policy and litigation for political reform group Common Cause, isn't swayed by BlackPAC's justification for raising money in the fashion it has.
"Voter turnout among underrepresented groups is a really important thing for democracy," he said of BlackPAC's mission. "But the ends don't justify the means."
Ryan said BlackPAC, which has a mission he personally agrees with, "is now effectively serving as a conduit of 'dark money.'"
Click Here to Read the Rest of This Story
The Center for Public Integrity is a nonprofit, nonpartisan investigative news organization in Washington, D.C.