Jackie Curtiss should be a lock to support a Republican Senate nominee in her home state of Alabama.
The 27-year-old is chair of the Young Republican Federation of Alabama and a member of the state party's steering committee.
But recent allegations of sexual misconduct against GOP nominee Roy Moore have set Curtiss and many of her fellow young conservatives against the state party, which is standing by Moore. On a Saturday conference call, the Young Republican Federation, which represents members across the state ages 18 to 40, voted to suspend support for Moore unless — and until — he can discredit allegations that he had improper relationships with teenage girls and young women decades ago.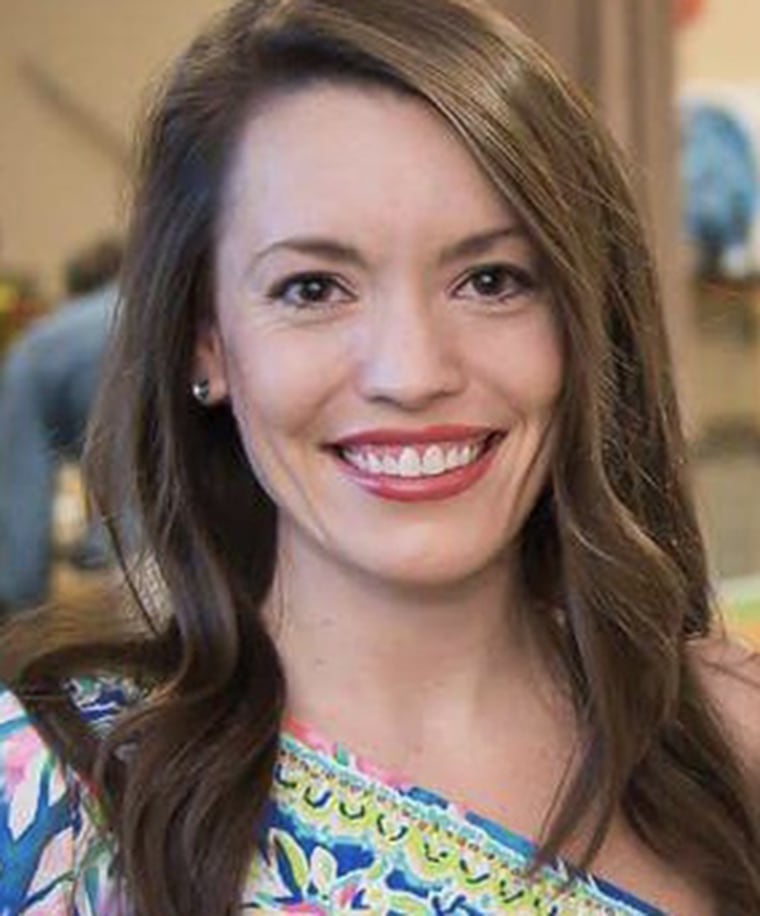 "Obviously, I would never vote for Doug Jones," the Democratic candidate in the race, Curtiss said in a telephone interview with NBC News. "At this point, I would probably not even go to vote on Dec. 12."
That's not a position she ever thought she'd find herself in — and it's not a comfortable one.
"I've never felt the inner turmoil I feel over this," she said. "At some point, decency comes before politics."
Curtiss, from her positions with the Young Republicans and the state party, says she sees how the scandal has divided the party along generational and even geographical lines. Those are the splits that could doom Moore's candidacy if other young urban Republicans like Curtiss follow her lead on Election Day.
Curtiss held off on convening the group's executive committee because a state party official asked her to stall until the state party could take a position on Moore, she said.
But when the Alabama GOP voted last Wednesday to reaffirm its support for him, Curtiss, under pressure from her own members to take action, set up a Thursday conference call to discuss the situation. With only one member of the 16-person executive committee dissenting, the Young Republicans voted to put out a statement breaking from the party.
Curtiss and the Young Republicans' general counsel, Joel Blankenship, went to work drafting a resolution, which the executive committee voted on Saturday. The resolution, which called on Moore to "step aside" if he can't "completely debunk" the allegations, received a supermajority of votes. But it was not approved unanimously.
Separately, the Shoals Young Republicans, who hail from the Muscle Shoals area around Florence in the northern part of the state, decided to back Moore. And, on the other side of the spectrum, the Birmingham Young Republicans voted to censure Moore.
Curtiss said she's proud of the action the state Young Republicans took in the face of pressure from within the party to stick with Moore. It was, she said, in the best interest of the long-term success of the GOP — a position that reflects the stance of many national party leaders.
And, she added, "doing what was right was more important than what was politically expedient here."