HARLINGEN, Texas — When President Joe Biden lifted the pandemic-era border restriction known as Title 42 in May, government officials expected a steep increase in the number of migrants coming into the United States. 
The worst-case scenarios didn't happen, and the administration has been touting a 42% drop in illegal border crossings since May.
But the reality at the border is more nuanced: The number of migrants arriving in the U.S. is still high, multiple law enforcement sources said. And the Biden administration has been ramping up deportations. 
A central part of that effort could be seen here on the tarmac at an airport in the Rio Grande Valley, where on Wednesday morning, more than 100 migrants — mostly women and children — were stepping off buses and onto a chartered plane that would take them back to Honduras. 
The flight is run by ICE Air, a program that charters multiple planes each week from several states to send migrants back to their home countries.  
According to the Department of Homeland Security, about 85,000 migrants have been "repatriated" since Title 42 was lifted. That's up 65% since the same period last year, which saw 51,246. During the same period the previous year, there were 33,087 repatriations, according to it.
"The Department is sending a clear message about the consequences of coming to the United States and seeking asylum improperly," said Miguel Vergara, ICE Harlingen field office director.
More migrant crossings are also being classified as legal because they're scheduling screening appointments at ports of entry on a mobile app. Still, the number of migrant families with children crossing the southern border has nearly tripled in the past two months, raising concerns of yet another overall uptick in crossings.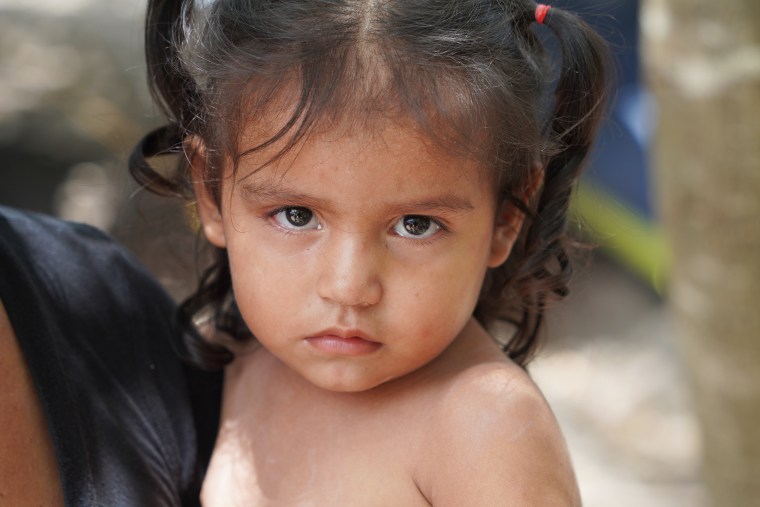 "Our approach of expanding lawful pathways for people to reach the border and delivering consequences for those who arrive at our border irregularly is working," Homeland Security Secretary Alejandro Mayorkas said Wednesday in testimony before the House Judiciary Committee. 
But his assurances were met with skepticism from Republican lawmakers, many of whom are calling for his impeachment and saying he has not done his job.
"The reason they're showing up at the ports of entry is because you've got the turnstile open," Rep. Matt Gaetz, R-Fla., said. "So long as they've downloaded this app, you just let them in."
Mayorkas' testimony came a day after a federal judge blocked the Biden administration's new, stricter asylum policy, which supporters had cited as a key factor in reducing the number of illegal border crossings. (The judge stayed his decision for 14 days, leaving the asylum policy in place while the federal government appealed the decision.) 
The Biden administration insists the immigration process is now more orderly. But critics say that the drop in illegal crossings is misleading, and that migrants have instead been pushed to ports of entry and are now just being classified differently.
Migrants are now required to schedule screening appointments using the CBP One mobile app, which has drawn criticism and complaints that it was frustrating to use. The app was updated in May and more appointments were added. According to a senior Customs and Border Protection official, federal authorities are now booking 1,450 appointments daily across the southern border. That compares to 300-400 a day during the early 2010s, the official said, adding that an extra 500 CBP officers have been sent to the southern border to support expanded processing efforts.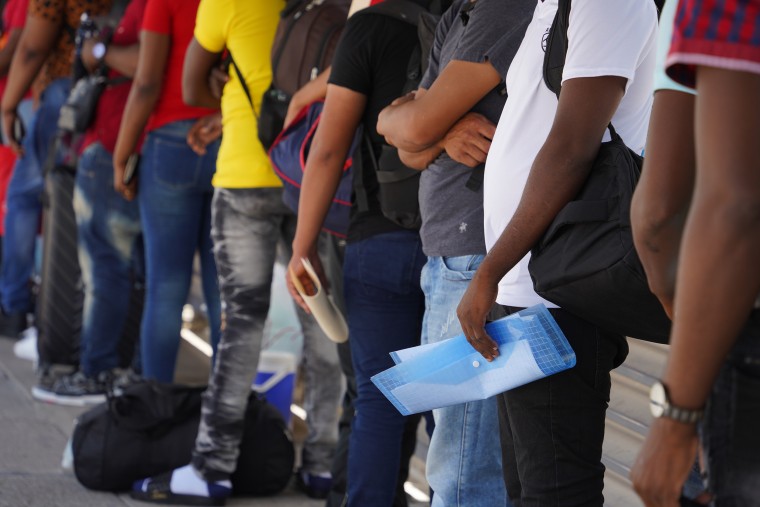 The CBP official said most migrants were getting appointments within eight weeks, but some migrants are telling a different story as they struggle to apply for asylum.
A tent camp in Matamoros, Mexico, has swelled to more than 1,000 people. Migrant children play in the dirt as the stench of sewage hangs in the air, baking in the almost 100 degrees Fahrenheit heat. One woman said she fears being sexually assaulted at night in the camp, just steps from the U.S. port of entry.
Gladys Cañas, who runs the group Ayudandoles a Triunfar — a migrant advocacy group — spoke to migrants and warned them not to cross into the U.S. illegally because they'd risk being ineligible for asylum.
"The psychological stress that has permeated the entire camp is high," she said. "They are all stressed and anxious due to a lack of appointments."
NBC News spoke with dozens of migrants who said they found the CBP One mobile app exceedingly difficult to use and would repeatedly get "error" messages.
Alvaro Andres Rodriguez Añez said he'd been trying for 20 days with no luck.
"I need money to eat and to help my family in Venezuela," he said. "I'm desperate because for 20 days — nothing."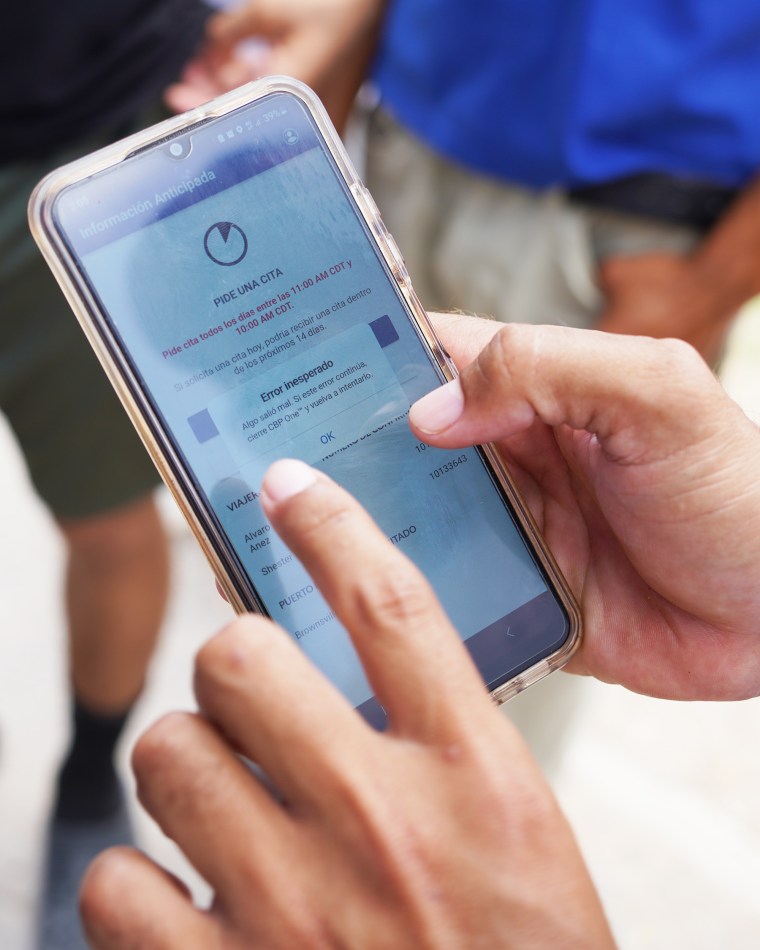 Other migrants said they'd been trying to secure an appointment to present themselves at the port of entry for months. Still, many acknowledged that the Biden administration's new policy of making it harder for migrants who cross illegally to apply for asylum was a factor in waiting across the border — no matter how challenging it was to get an appointment. 
Under the blistering sun, Enrique Blanco, 34, from Venezuela, was in agony. He said severe pain was shooting up his torso and leg. Volunteers at the camp frantically called an ambulance for him and carried him away on a stretcher.
"If I die," he sobbed, "I hope, please, that I don't die in vain." 
Cañas, the migrant advocate, hugged Blanco's face as he was loaded on a stretcher, trying to reassure him. "You are not going to die," she whispered. 
"Many women and children in this camp need help," he said.