LOS ANGELES — The federal judge overseeing the court-ordered reunification of 2,551 migrant children separated from their parents ordered the Trump administration to provide detailed information in order to locate hundreds of what he called "missing parents" the government had deemed ineligible for reunification.
Judge Dana Sabraw of the Southern District of California on Friday mandated that the Trump administration turn over a list by Wednesday of all parents deemed "ineligible" for reunification by the government, including those who have been deported, those who have been released into the United States and those who were not reunited because of criminal history.
The government on Friday said 650 children remained separated because their parents had been deemed ineligible.
The ruling was a victory for the American Civil Liberties Union, which had argued that the government has not given complete information about those parents. In the case of those deported or released, the ACLU has offered to provide pro-bono attorneys to help track down parents whose whereabouts are unknown and provide them legal counsel.
"The judge's order requiring the government to provide us with information about missing or deported parents leaves no doubt that the court expects the remaining reunifications to get done promptly," said ACLU attorney Lee Gelernt.
Previously the ACLU had requested information such as as identification numbers, known as "A-numbers," but the government has only now been ordered to comply.
Before the ruling, the Department of Homeland Security claimed there had been reunification of around 1,440 children with their parents — about half of the overall total — by the mandated Friday deadline for children older than 5. But the department has not committed to reuniting those with parents deemed ineligible, citing "red flags" in their background, waivers signed to deport without their children or leaving ICE custody to deport or await a hearing inside the United States.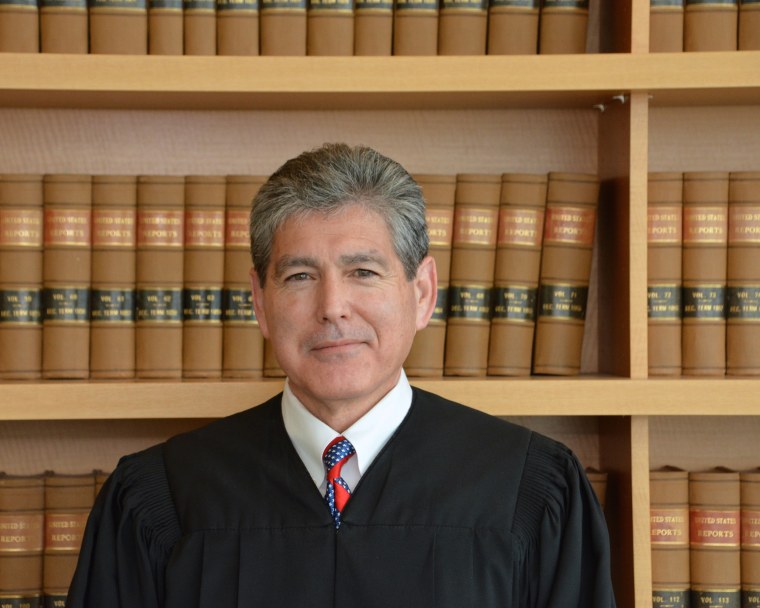 In court, government lawyer Scott Stewart argued to the judge that detailed information would actually hinder reunifications.
"I just would be concerned that there is very burdensome data efforts that would detract from reunification," Stewart said.
Sabraw is expected to issue a separate order as soon as Monday about a temporary seven-day ban on deportations for reunited families, of which the government said Friday there are about 1,000.
In all, the government either reunified around 1,820 children with their parents or put them in the care of other family members or sponsors, government lawyers told Sabraw on Friday.
Jacob Soboroff reported from Los Angeles and Julia Ainsley reported from San Francisco.