Among the most prominent voices to hail the Supreme Court's decision calling the Defense of Marriage Act unconstitutional was the Democratic president who signed it into law: Bill Clinton.
"By overturning the Defense of Marriage Act, the Court recognized that discrimination towards any group holds us all back in our efforts to form a more perfect union," said the former president in a joint statement with his wife, the former secretary of state and possible 2016 presidential candidate, Hillary Clinton. "We are also encouraged that marriage equality may soon return to California."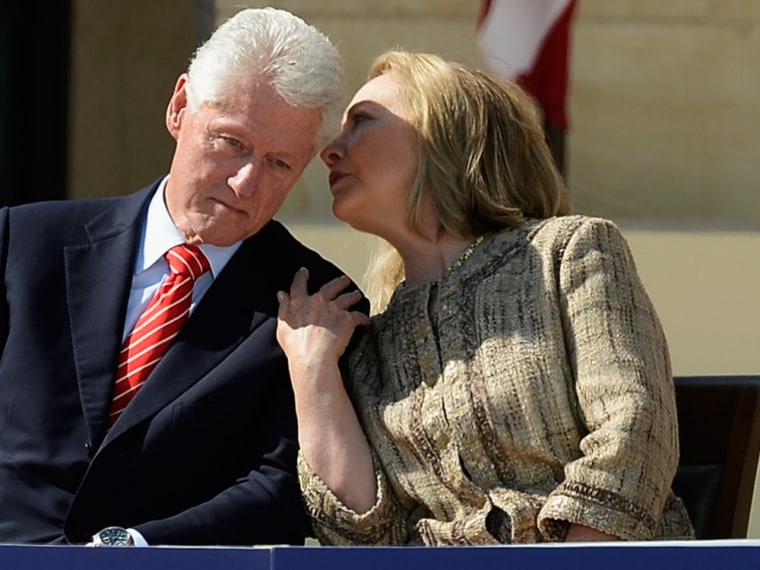 But, of course, Clinton was the president who allowed DOMA to become law in the first place. After the House and Senate passed the law in 1996 by margins wide enough to override a potential veto, Clinton signed it, adding in a statement that the law "should not, despite the fierce and at times divisive rhetoric surrounding it, be understood to provide an excuse for discrimination, violence or intimidation against any person on the basis of sexual orientation."
But as the politics of same-sex marriage have shifted in the 17 years since, Clinton -- along with scores of other Democrats -- has completed his "evolution" on the issue. Both Barack Obama and Hillary Clinton, in their 2008 campaigns for the Democratic presidential nomination, expressed their opposition to same-sex marriage. Now, both have reversed themselves, and have endorsed gay and lesbian couples' right to marry.
Bill Clinton formalized his own evolution on March 7, when he wrote in support of the Supreme Court invalidating one of his most controversial actions as president.
Referring to the words about discrimination he offered in defense of signing DOMA in 1996, Clinton wrote in the Washington Post: "Reading those words today, I know now that, even worse than providing an excuse for discrimination, the law is itself discriminatory. It should be overturned."